Why Kirk Cameron's Christmas Caroling Event Has Viewers Seeing Red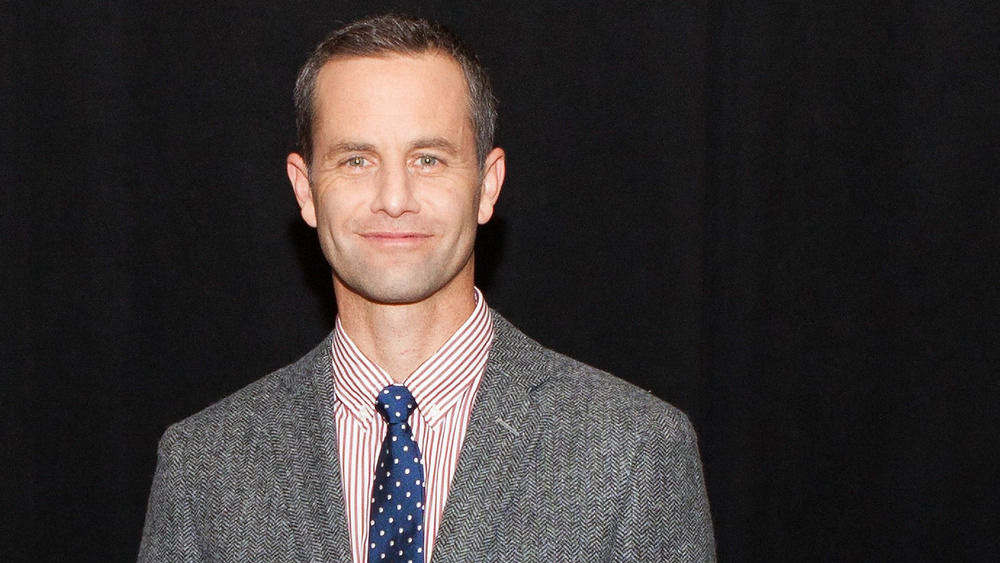 Gabriel Grams/Getty Images
A celebration of faith, or a disaster in the making? Folks are divided over Kirk Cameron's public Christmas events. 
In the past week, the former Growing Pains star has held two "Christmas Caroling Peaceful Protests" in the parking lot of The Oaks Mall in Thousand Oaks, California (via Vanity Fair). In a video he posted to his Instagram account, the former Growing Pains star invited the public to join him "to sing at the top of our voices." He continued, "We're going to be celebrating our God-given liberties, our constitutionally protected rights, at this time — at Christmas — to sing Christmas songs, to gather, to assemble, and to sing about the birth of our Savior." 
Cameron's efforts are connected to Sing It Louder, a conservative movement opposed to the recommended restrictions on holiday celebrations in light of the COVID-19 pandemic.
Although there are no actual laws on the books forbidding large holiday family gatherings or group sing-a-longs, the Centers for Disease Control has issued recommendations that include limiting the size and duration of gatherings, wearing masks in public, staying six feet apart from non-family members, and avoiding singing. 
The Christmas caroling events flouted all those recommendations, with maskless attendees crowding close together as they held candles and sang, reported ABC-7. California is experiencing a surge in coronavirus cases, which is why officials with the mall have called the non-sanctioned events "irresponsible." "We continue to share our community's concerns over these irresponsible –
yet constitutionally protected — events and have law enforcement on property," said mall officials. "We reached out to the organizer to ask that the event be moved."
Kirk Cameron says his Christmas caroling protests are about hope
The events drew praise from like-minded fans, with one Instagram user commenting, "Love you and everything you stand for! Merry Christmas!"
But others noted the riskiness of the event and called Cameron irresponsible and not thinking of overworked front-line workers or those who are most vulnerable to the virus. "Sorry, but this is NOT okay!" one person commented on Cameron's Instagram post. "It's our community and to do it just around the corner from a hospital that has zero ICU beds right now ..."
Among the more notable commenters was Tracey Gold, Cameron's former sitcom co-star. She tweeted, "Checking in with my dear brother. As your more intelligent sister I want you to know that I disapprove. I'm worried about you brother AND your family. Wear a mask. Stay home. Sing later."
In a TV interview Cameron posted, the actor defended his decision, saying he was responding to the despair he has seen over lost businesses and social isolation. "I love my neighbors, and I want to give them hope," he said. "We're offering a chance for people to get together and sing songs of hope, and that's exactly what people want to be doing at Christmastime." 
Cameron has no intention of stopping, saying he "absolutely" would be holding more maskless singing events. "People are just clamoring to come and be a part of them. This is the land of the free and the home of the brave. We believe that there is immunity in community and desolation in isolation."