Tom Holland Reveals Why He Doesn't Like Being In The Public Eye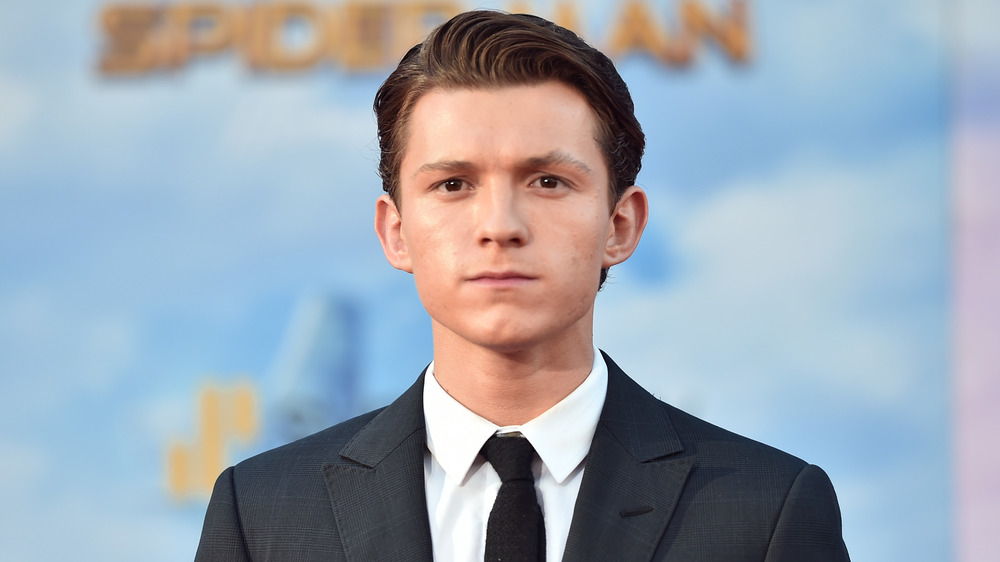 Alberto E. Rodriguez/Getty Images
Tom Holland is one of the biggest stars in the world thanks, in large part, to his key role as a cog in the all-conquering Marvel machine. The British actor plays Spider-Man himself, aka Peter Parker, which made him an overnight sensation. Director Antonio Campos, who cast him in the dark, southern-fried gothic thriller The Devil All the Time before he put on the tights, told Vanity Fair how surreal it was watching Holland being catapulted to superstardom.
Naturally, Campos had no doubt Holland could handle anything that was thrown at him, noting, "Tom's process is so methodical and thoughtful and sensitive." The London native is incredibly dedicated to his craft, and his profile is only going to get bigger and bigger once his work with Marvel is done and dusted. However, if Holland had his way, the performances would speak for themselves and nobody would be paying any attention to the man behind the mask.
The Spider-Man star cherishes his privacy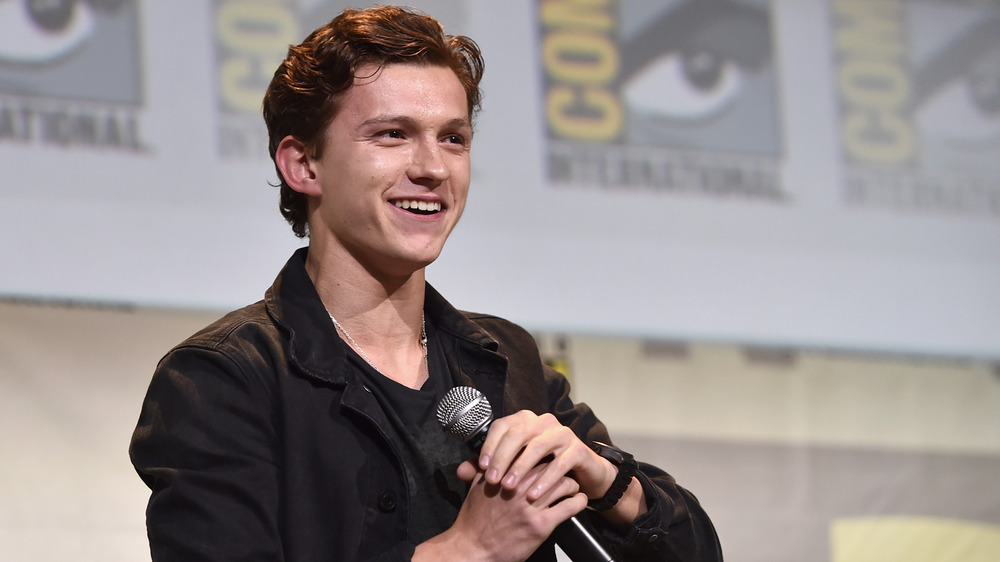 Alberto E. Rodriguez/Getty Images
In a wide-ranging interview with GQ, Tom Holland admitted that the press intrusion into his personal life doesn't sit well with him. As the Spider-Man: Far From Home actor explained, "It's just, I'm a very private person." He continued, "If you do a Google Search, I'm not a tabloid person," in relation to photos that were circulating of him hanging out with an unidentified woman, which set off a feeding frenzy at the time.
Holland confessed, "I don't like living in the spotlight. I'm quite good at only being in the spotlight when I need to." When confronted with shots of him simply living his life out in public, the actor acknowledged it was the first and last time something like that would ever happen to him. "For me, it's a reflection of a life that I don't live. And I like my private life, I like my friends, I like going out," he stated firmly.
Thankfully, the Marvel star surrounds himself with people he can trust and rely on completely. He even lives with a couple of his brothers and three of his closest pals, to ensure that even Spider-Man stays grounded (when he's not flying through the sky, of course).