This Is How Much Queen Elizabeth's Summer Home Is Worth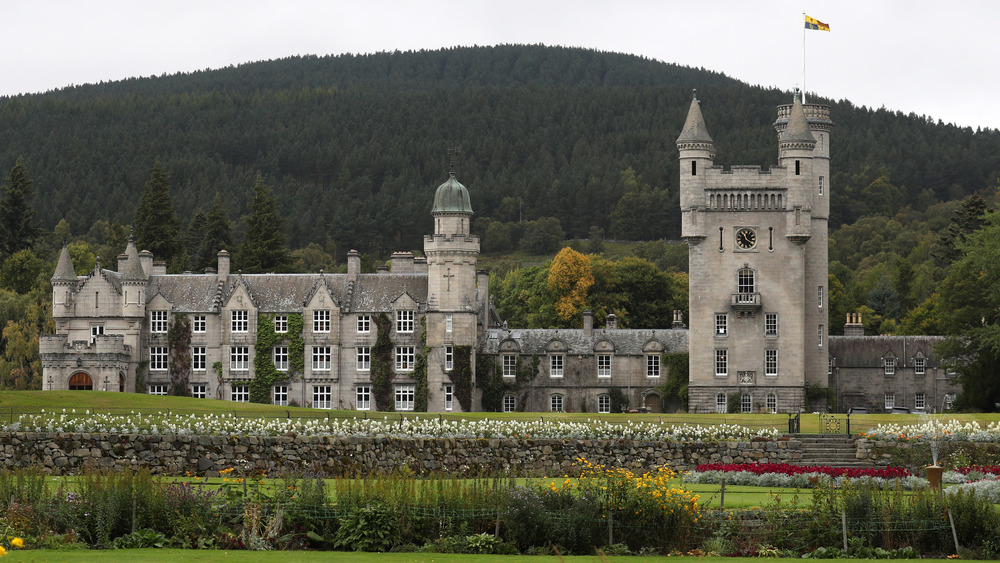 Wpa Pool/Getty Images
Queen Elizabeth's summer home in Scotland is a storied castle with origins dating back 630 years. Balmoral Castle, colloquially known as Balmoral, was originally built in 1390 and first came into the British royal family in 1852, when Prince Albert purchased it as a gift to Queen Victoria, Queen Elizabeth's great-great grandmother. Much like Queen Elizabeth, Queen Victoria loved the Scottish countryside and Balmoral was the perfect setting for a royal holiday. Today, the castle is worth an estimated $140 million (via Fortune).
The current structure actually dates back to four years after Prince Albert's purchase, as the original castle was found to be too small of a residence. As Town & Country explains, a new castle was constructed as a solution. This castle amazingly took less than five years to complete and in 1856 replaced the original Balmoral. This lavish structure, in Cairngorms National Park, sits upon a 50,000-acre estate and features 150 buildings.
Balmoral: I think Granny is the most happy there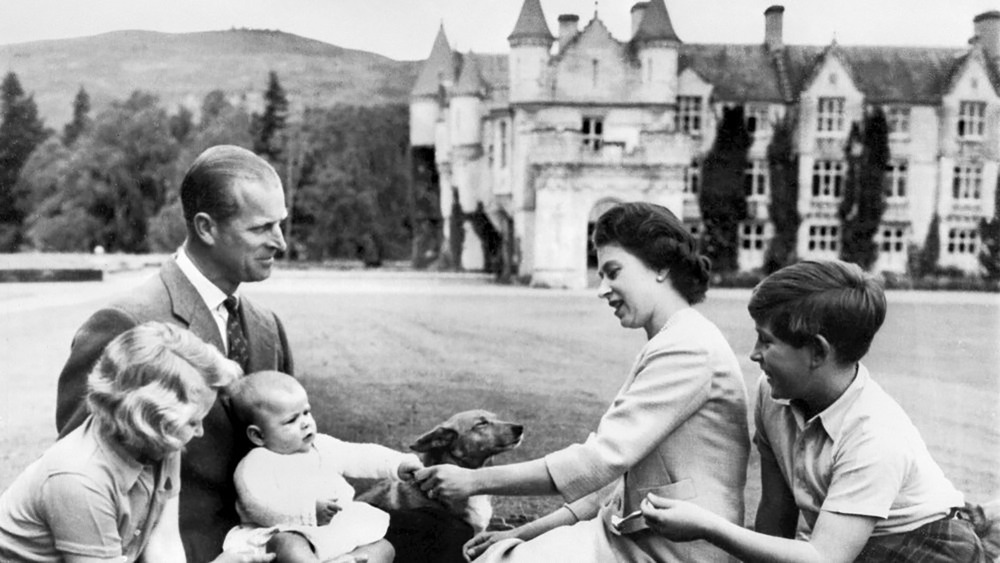 Getty Images
Balmoral Castle, the summer home of Queen Elizabeth, is where Her Majesty makes her annual pilgrimage to the Scottish countryside and allows herself a bit of time to relax and spend time with family. As Princess Eugenie said in the documentary The Queen At Ninety, "I think Granny is the most happy there. I think she really, really loves the Highlands" (via The Oprah Magazine). While at Balmoral, the royal family engages in all sorts of outdoor activity, including horseback riding, picnicking, and grilling.
According to a recent Fox Business estimate, Balmoral's valuation remains around $140 million. To compare, Buckingham Palace is estimated to be worth $5 billion while Windsor Castle in Royal Berkshire, England, holds a value of some $236 million.
Located in Royal Deeside, Aberdeenshire, Scotland, Balmoral likely represents though a different value for Queen Elizabeth and the royals. As her favorite summer getaway, the castle surely holds untold memories for HM, as it is here where she can be "off-duty" for a short time and simply be "normal." Jane Roberts, a Royal Librarian and curator of the 2011 exhibition Prince Philip: Celebrating Ninety Years, told the Telegraph at the time, "When they are up at Balmoral, they act as normal people, to a point. Lunch is always outdoors and they are outside every day going on expeditions." Sounds nice.