Trisha Yearwood Was The First Female Country Artist To Accomplish This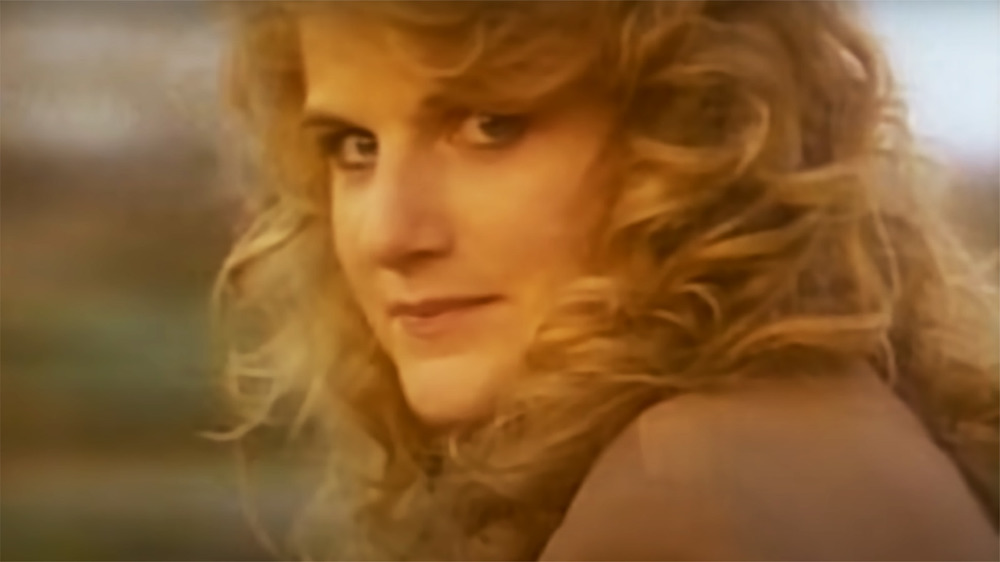 YouTube
The year was 1991, and a new musical artist by the name of Trisha Yearwood was set to release her debut album, the eponymous Trisha Yearwood, on July 2. As an introduction to her soon-to-be fans, Yearwood released the lead track "She's in Love with the Boy" in March, a song AllMusic describes as "a breezy, sweet single that established [Yearwood's] sweet spot: tuneful, mellow country-pop" that could cross into the adult contemporary charts.
Turns out Yearwood and her producers knew exactly what kind of widespread appeal "She's in Love with the Boy" would have as well, as the debut song went straight to No. 1 on the Billboard country music charts, making Trisha Yearwood the first female country singer to do so in 18 years (via the Country Music Hall of Fame and Museum).
Her second single, "Like We Never Had a Broken Heart," was also successful, though it didn't have quite the impact of the irresistible "She's in Love with the Boy." The song, a duet with Garth Brooks, reached the Top 5. Her third single, "That's What I Like About You" peaked at No. 8 and her fourth song off the album, "The Woman Before Me," climbed to No. 4 (via The Boot). All told, Trisha Yearwood was an amazing launch to Yearwood's music career and would bring her two more firsts: first female country artist to sell a million copies of her debut album, and then later on, the first to sell two million (via AllMusic).
Yearwood: "It's really, truly overwhelming"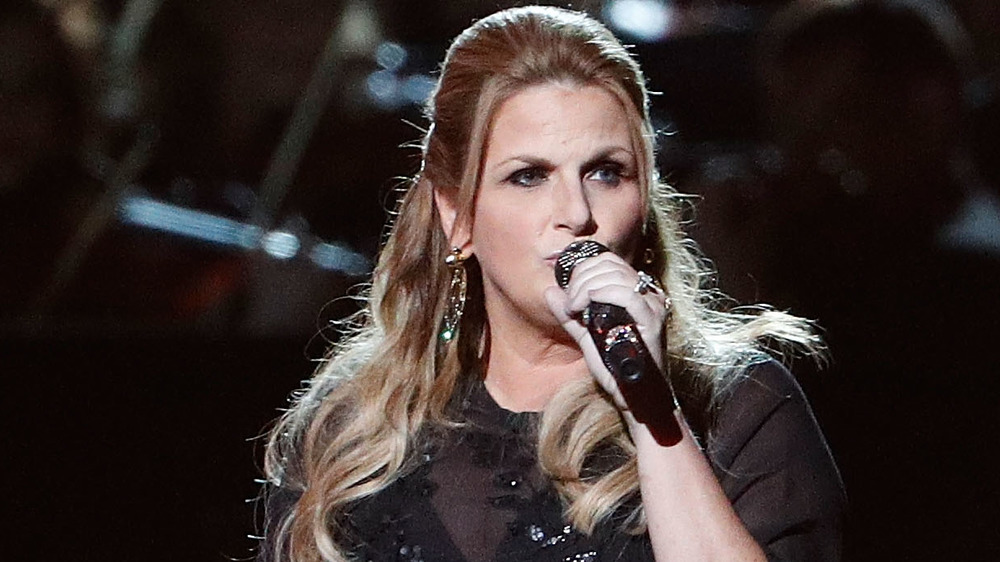 Taylor Hill/Getty Images
With the No. 1 debut of "She's in Love with the Boy" in 1991, there was no denying that Trisha Yearwood had the talent and appeal to make it big — even bigger. Yearwood would go on to rule the decade (via Billboard), scoring four more No. 1 hits before the 1990s were through: "XXX's and OOO's (An American Girl)" (1994), "Thinkin' About You" (1995), "Believe Me Baby (I Lied)" (1996), and "Perfect Love" (1998). In her career, she would take home three Grammys, along with three CMA and two ACM Awards (via Taste of Country).
In 2015, Yearwood's career achievements were curated into the Country Music Hall of Fame and Museum exhibition Trisha Yearwood: The Song Remembers When. Of the honor, Yearwood told CMT at the time, "I just can't believe that my stuff is here. It's really, truly overwhelming. It still hasn't sunk in yet." For Yearwood, the exhibition was especially nostalgic, not only as a look back on her career, but on where she started: Yearwood worked at the museum before becoming a country music star. "When I worked here," she said, "I was so enamored by the things they had. ...now I have an outfit in here that my mother made for me."