This Is Queen Elizabeth's Favorite Designer Brand For Purses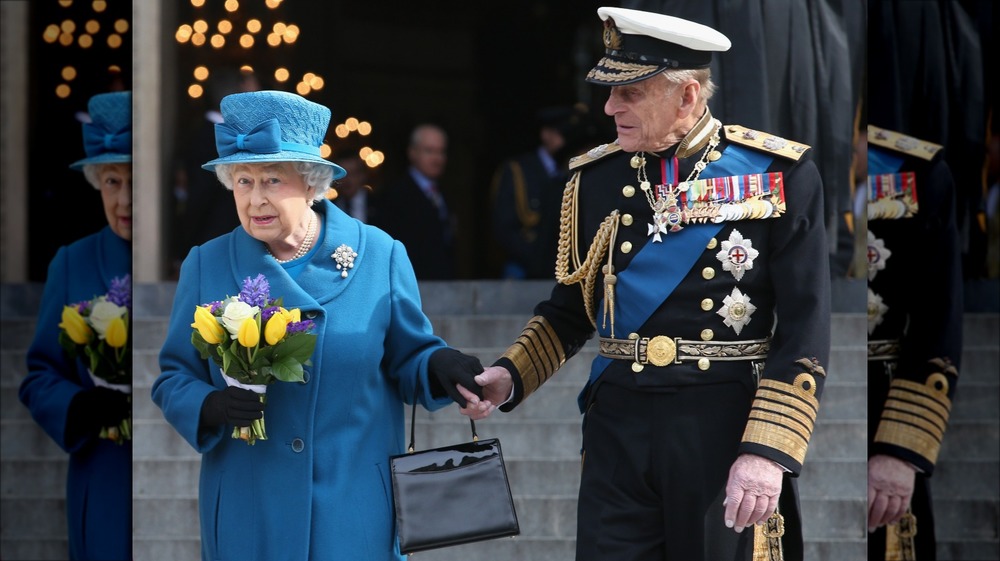 Chris Jackson/Getty Images
Her granddaughters-in-law Kate Middleton, the Duchess of Cambridge, and Meghan Markle, the Duchess of Sussex, are often seen carrying a wide range of handbag labels that they have likely picked up and used over the years. But, as far as Queen Elizabeth II is concerned, there is only one brand of purse to be had, and it is the same one she has carried since 1968.
Launer was founded in the 1940s by Czechoslovakian craftsman Sam Launer, who set up shop in London's Soho district and was known for crafting distinctive leather handbags. Initially, the brand was not well known to those who were not "in the know." However, after World War II, Launer made a name for himself making leather goods for other luxury labels, including Gucci and Harrods. 
When Sam Launer passed away in 1955, however, the business was passed on to his younger son Freddie, and it was during the 1950s that the Queen Mother first acquired a Launer and gifted one to her daughter, too. Before Launer was then given a royal warrant in 1968, Queen Elizabeth even obtained her handbags through Rayne London, another royal warrant holder who made shoes (via Town and Country).
Queen Elizabeth II owns more than 200 Launer handbags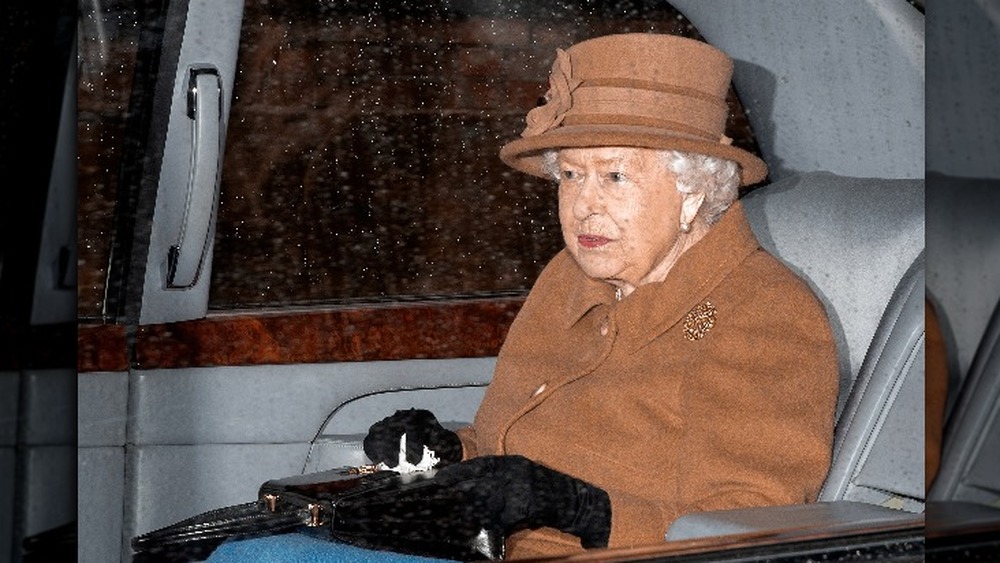 Max Mumby/indigo/Getty Images
Launer CEO Gerald Bodmer says Queen Elizabeth II now owns more than 200 Launer purses in different colors and models, including some owned by the late Queen Mother. A number of them will set you back several thousands of dollars, although like her granddaughter-in-law Kate Middleton, the Queen and her dresser Angela Kelly make sure that purses are recycled. 
Bodmer says the Queen often asks for the purses to be customized, since she knows exactly what she wants. Usually the customization calls for the bags to have longer handles, so it does not get in the way when she has to shake hands. There are other tweaks Launer carries out for the Queen to ensure her bags are one of a kind. Bodner tells the Daily Mail, "We might take out a suede lining and replace it with a silk lining. She carries her bag, like a lot of women, as part of her clothing. The latest bag has a frame, so it can be held under the arm."
Bodmer admits he might feel a twinge if he saw the Queen cheating on the Launer brand. "If I saw the Queen walking around in a Hermes bag, I'd be annoyed," he laughs. But given that the Queen appears to know what she likes and is firm about her choices, it hardly seems like that would ever happen.