The Truth About Michelle Obama's Christmas Gift To Barack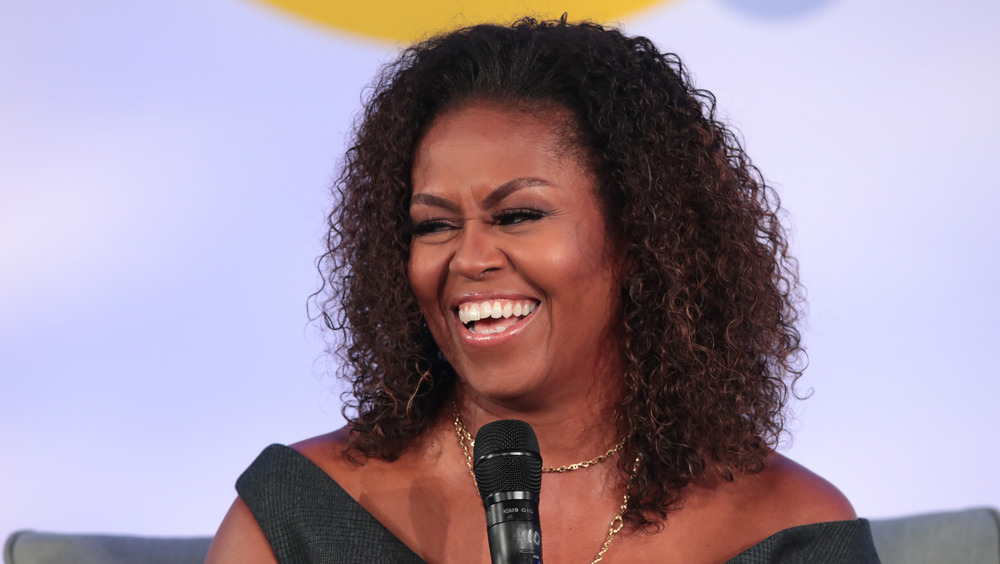 Scott Olson/Getty Images
Michelle Obama gave her husband, Barack, an incredible gift for Christmas this year. The present she chose for her hubby — a drawing of the 12th hole at the August National Golf Course — is an impressive work of art, but it also has quite the backstory.
Per The Grio, the artwork Obama bought for her husband was created by a talented artist named Valentino Dixon who spent nearly three decades in prison for a crime he didn't commit. Dixon's story is detailed on his website. 
In 1991, a brawl ensued outside of a Buffalo, NY restaurant. Shots were fired and a man was killed. An anonymous tip identified Dixon as a shooter. In spite of the fact that someone else confessed to the shooting, Dixon was found guilty and sentenced to 38 and a half years to life in prison. Several of the eyewitnesses later testified that they were pressured to frame Dixon, while The Grio noted that none of the witnesses who claimed Dixon was innocent were even called by his attorney.
Michelle Obama reached out to Valentino Dixon after hearing about his story
Dixon honed his talent for art in prison, recalling some words of wisdom from his uncle: "If you reclaim your talent, you can reclaim your life." Dixon was finally exonerated in 2018 after serving 27 years in prison.
Dixon posted a photo of the work of art he sold to Obama on Instagram. "Michelle Obama purchased this Augusta National 12th hole 20x30 drawing for Barack as a Christmas gift, it was an honor and a privilege," he wrote in the caption. "God is good."
In an interview with news station WGRZ, Dixon revealed that the former first lady learned about him from a special about him on HBO. She reached out to him about buying some of his work for Barack, who loves to golf. "She's not too big to reach out to somebody on my level, who is really nobody in comparison, so that's just a great feeling," said Dixon. "The drawing is going to be sitting in Barack's office, that alone is enough for me."