Reese Witherspoon Finally Responds To Ryan Phillippe's Shocking Oscars Comment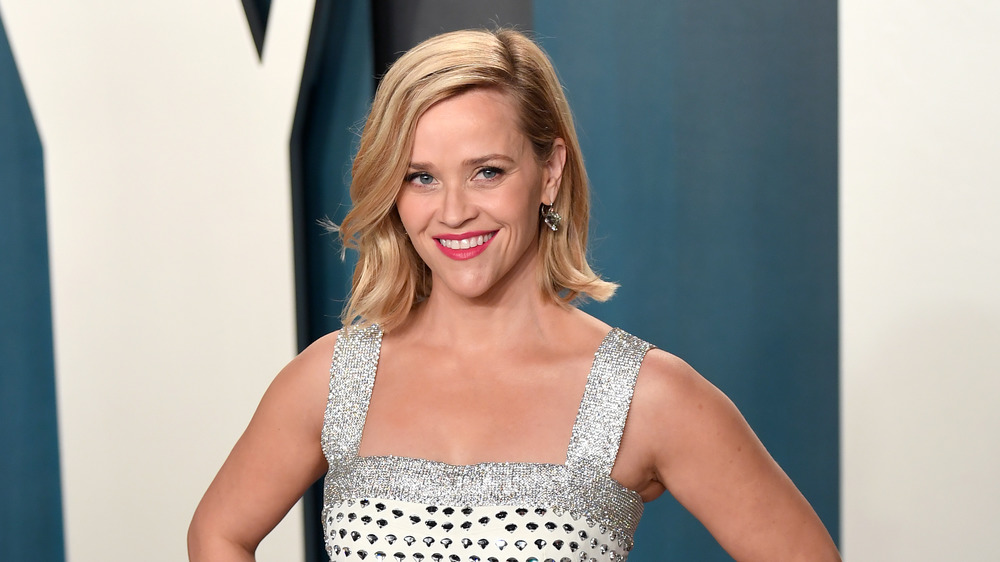 Karwai Tang/Getty Images
The year was 2002, and Reese Witherspoon and Ryan Phillippe were still one of the dreamiest couples in Hollywood. Of course, the too-gorgeous parents would announce their separation just four years later (via People). But once upon a time, while they were together, the actors shared the Oscars stage to present an award. It was a very awkward comment that Phillippe made that is most memorable from their appearance. And now, 18 years later, Witherspoon opened up during The HFPA in Conversation podcast to share how the surprising remark made her feel (via Fox News).
The star's then-husband would tell the high-earning Witherspoon to go ahead and read the winner of the Academy Award, because "you make more [money] than I do." It may have been a somewhat-funny joke, but the actress recalls feeling totally shocked in the moment. Watching a clip of the on-stage exchange, Witherspoon laughed and smiled, but admits, "No, it wasn't scripted, and he didn't tell me he was going to say that before it happened on air. So I was a little bit flummoxed in the moment, too."
Reese Witherspoon reflects on what the Oscars moment means to her now
During the podcast, the Big Little Lies actress noted about her ex-husband's joke all those years ago, "There's so few women that make a lot of money that sometimes they're shamed for it, and sometimes they are expected to give more and do more and be more to others in the same position that, say, a male movie star would not be expected to." The good news? Witherspoon acknowledged, "But I do think gender norms have changed quite a bit since that moment ..."
Meanwhile, the star also recounts telling her now grown-up daughter Ava, "I said, 'Don't ever feel ashamed of a woman making money. There are women all over this world who don't have an opportunity or an education or the ability to make money. And the more women who make more money, will give more money away, will take care of their societies, will take care of their communities, will do more with that money" (via CNN).
She added that her daughter should never "be embarrassed or ashamed if it's more than your partner."