The Truth About Blake Shelton's Relationship With Gwen Stefani's Sons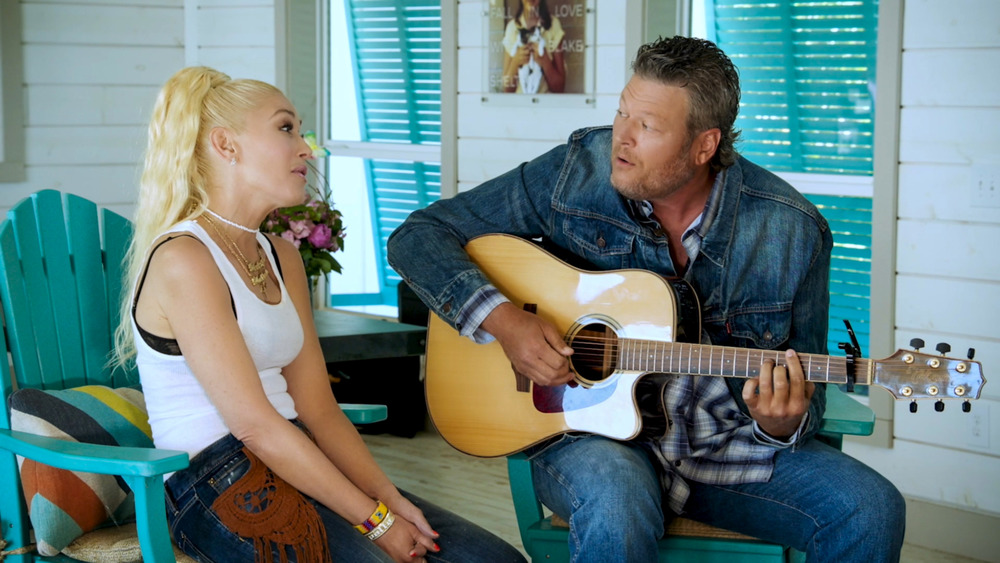 Getty Images/Getty Images
When Gwen Stefani posted a photo of a ring on her finger and smooching her sweetheart Blake Shelton on Instagram with the caption, "@blakeshelton yes please! gx," it was just a matter of time before we heard the ringing of wedding bells. And their wedding won't just be about them; according to People, Stefani's three sons will have a big role in the wedding. A friend close to the couple told People, "Gwen's sons are just really solid, sweet kids, and they're so excited for Blake and Gwen to get married. They can't wait to stand by their sides."
The boys, Kingston, 14, Zuma, 12, and Apollo, 6, also had a hand in the proposal. A source close to Shelton told Entertainment Tonight, "Blake is very close to Gwen's boys. They talked it through and Blake made sure they were part of the excitement! Blake had a custom-made engagement ring. He knows the designer and has used them in the past to make bracelets for Gwen."
The pandemic has brought the whole family closer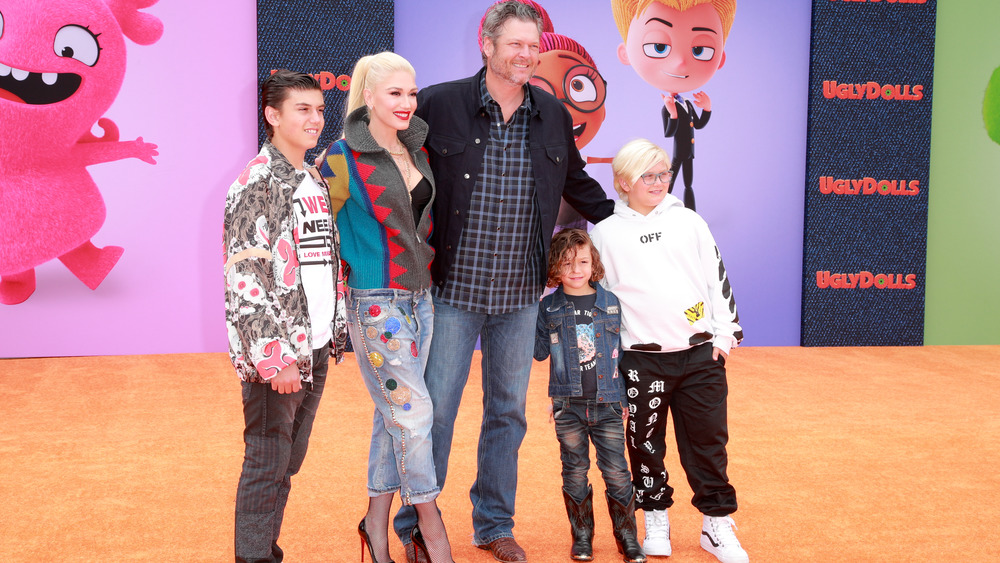 Rich Fury/Getty Images
Stefani made it clear when they got together that her boys were her number one priority, and Shelton's respected that as they all grew closer over time (via People). The country singer told Today how it felt to be a role model to the boys and how much responsibility it was. "That's a scary moment for me because it's one thing for me to be with the kids all the time and be their buddy, but you do have to consider after awhile that they start to listen to things that you say and there's a lot of responsibility that comes with that."
They met while judges on The Voice in 2014, and it was during their respective divorces that they found support in each other (via People). And it sounds like the whole crew, Stefani, boys, and Shelton, have all gotten closer during the pandemic, since they spent a lot of time at Shelton's Oklahoma ranch. "We've been doing things that I wished I had time to do for the last 20 years I guess," Shelton told Today. "That's literally stupid things like pick blackberries. We grew a garden, grew several acres of sweet corn."