Pete Davidson Has Some Thoughts About His Ex's New Book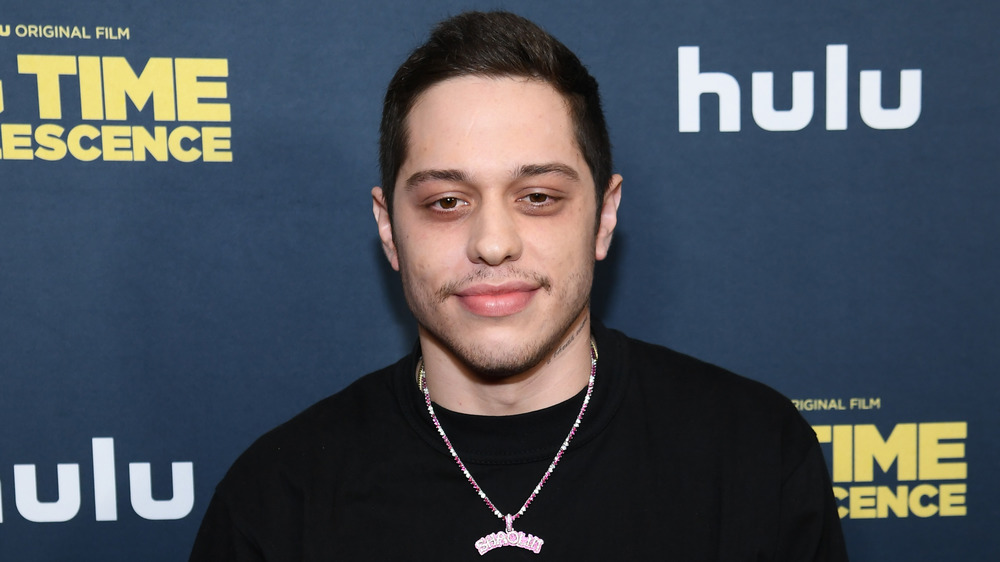 Dimitrios Kambouris/Getty Images
Ariana Grande isn't the only famous ex of Pete Davidson's. Yep, for those who don't know, pre-Ari the comedian was closely linked to the daughter of Saturday Night Live alum and Curb Your Enthusiasm creator Larry David, Cazzie David, who's just released a book of essays, revealing some very juicy details about their breakup. While promoting the book, titled No One Asked for This, Cazzie told the Los Angeles Times she suffered greatly when their relationship ended via text. It was right around the same time she discovered Davidson had started dating Grande on Instagram.
"It was a really pivotal moment in my life," she revealed to the publication. "And writing about it has caused me a ton of anxiety, especially because I talk so much about hating the attention it brought me. Why would I bring more attention to myself by writing about it? But there's nothing that's gonna be worse than what I already experienced with that."
Pete Davidson's ex Cazzie David shared details of their breakup in her collection of personal essays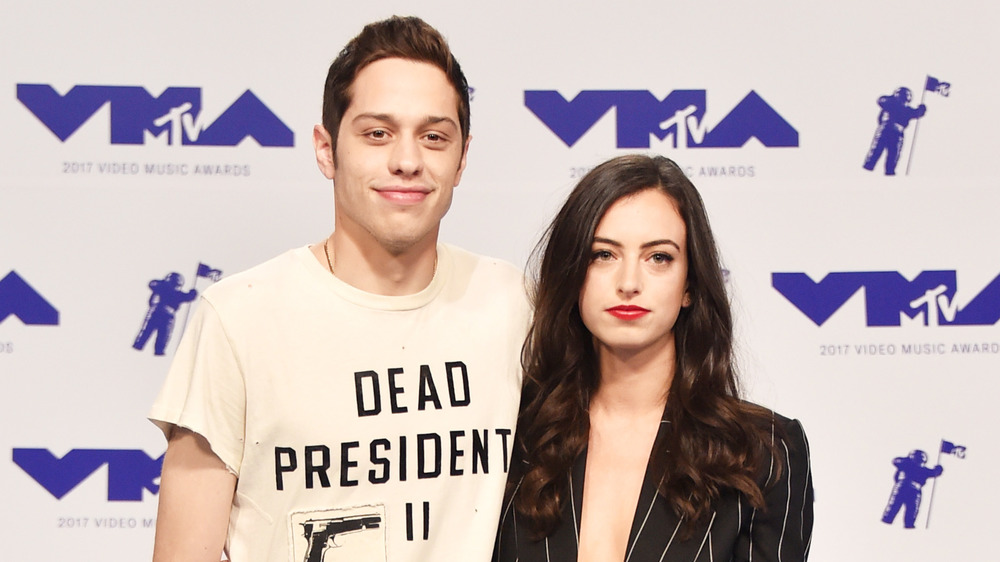 Frazer Harrison/Getty Images
Admitting that she was a complete wreck after their split, David's book of essays includes confessions like the fact that she couldn't stop thinking about Grande and Davidson "immediately falling in love, accompanied by audio of her baby voice whispering sweet nothings in his ear, dubbed over his past declarations of love and trust to me," giving the public a real insight into what we can only assume Davidson would have rather stayed private.
So, what does Pete Davidson have to say about his ex's new book? Surprisingly, nothing but good things. "I'm really happy for her. It did well, and, you know, we're cool. I wish her nothing but the best," he told Insider. "I think she wrote a really funny book and I hope it stays on the chart." If that doesn't prove you can you be friends with your ex (or at least civil), we don't know what does.