Here's What You Should Know Before Getting Knotless Braids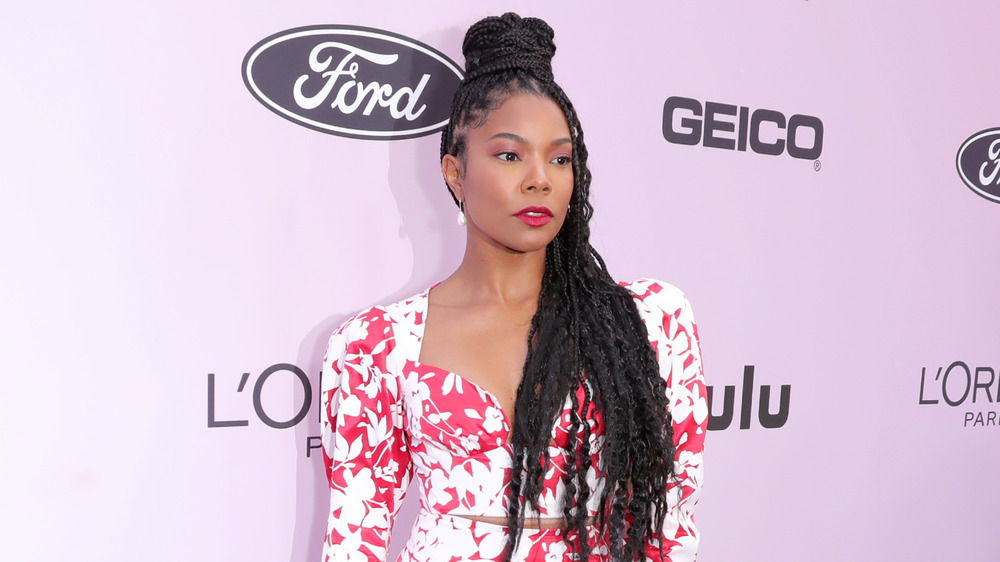 Leon Bennett/Getty Images
Protective hairstyles have been featured all over the red carpet, with celebrities like Gabrielle Union, Viola Davis, and Zoe Kravitz spearheading the naturalista movement. With the beauty industry becoming a lot more diversified, the stigma around black hair is slowly being shattered. One of the hottest protective hairstyles in Hollywood, knotless braids, has recently taken over social media even though they've been around for a while (via Essence).
A twist on classic box braids, knotless braids protect your hair without adding more tension to your roots, which is what has made them a favorite for years. The biggest difference between traditional box braids and knotless braids is the technique used to start the braid. Instead of starting with extensions, you use your own hair to get that sleek, natural look. Once you've already started braiding, you then add in the extensions. This technique helps evenly distribute the weight of the hair so it doesn't tug on your scalp. The no-knot look makes this hairstyle versatile (via Un-Ruly).
If you're debating on getting knotless braids, deep conditioner is a must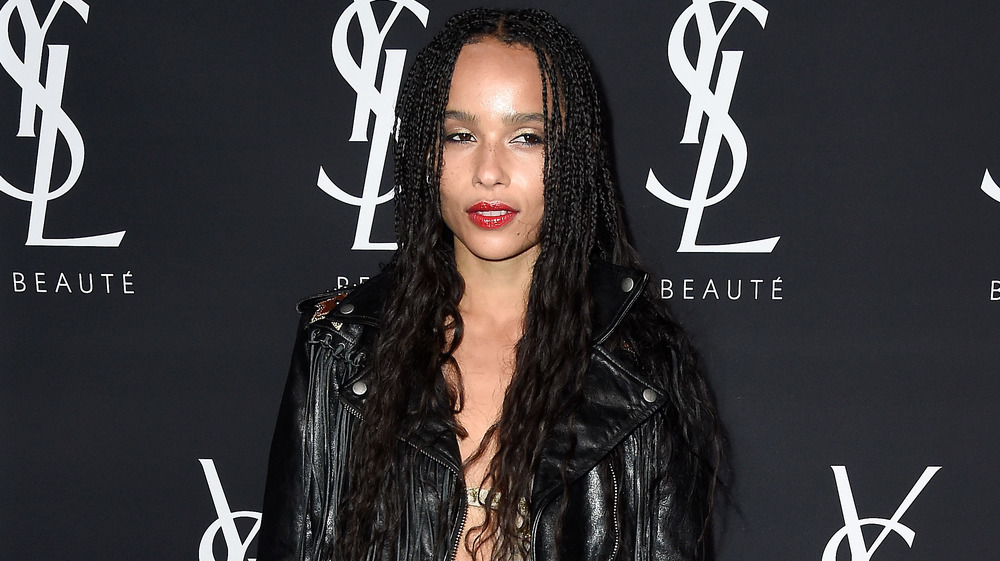 Frazer Harrison/Getty Images
Before you braid your hair, you need to prep first. Dr. Kari Williams, a licensed cosmetologist and board-certified trichologist, stressed to Byrdie the importance of cleansing and deep conditioning your hair. "To preserve the health of the hair, make sure you thoroughly cleanse and deep condition the hair before installing the braids. When choosing to wear long-term styles like knotless braids, it's best if the hair is in its most optimum condition," she explained. Lay down the groundwork and give your hair the "food" it needs to grow and flourish. 
Depending on how long you plan on keeping your braids in, your after-care routine can make a significant difference in how long they last before they start to frizz. Once your knotless braids are installed, make sure you upkeep them by regularly washing and moisturizing your scalp. The biggest perk of knotless braids is being able to remove any buildup pretty easily. Plus, a silk pillowcase is your best friend and will help you avoid any snags (via Glamour).