Why Aly & AJ's New Song Lyrics Are Turning Heads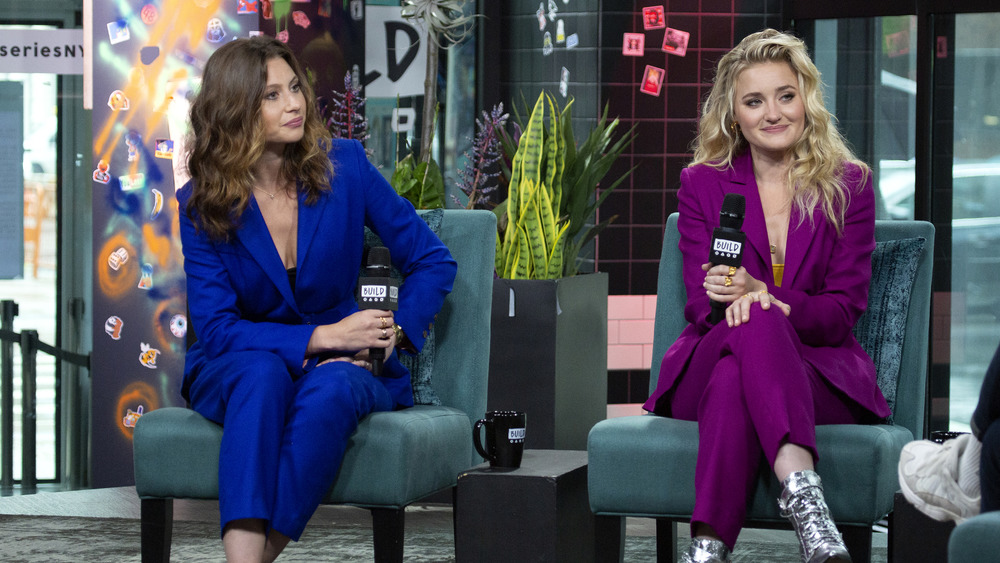 Santiago Felipe/Getty Images
Picture this: it's 2007, you put your iPod into the docking station to listen to Potential Breakup Song with your friends. Life is good.
Now, 13 years later, the pop group, Aly & AJ, took to TikTok to share the adult version of the song — curse words included. According to Rolling Stone, the original song recently experienced a resurgence in popularity on the app, and in response to the popularity, the duo released an updated version of their 2000s hit. Apparently, the song had been featured in nearly 2 millions videos on the app at the time that they shared a video with explicit lyrics.
The HuffPost reports that the updated lyrics include replacing "except for the fact it was my birthday, my stupid birthday" with "except for the fact it was my birthday, my f****** birthday," "I want my stuff back" with "I want my s*** back," and "mess up the situation that your gonna miss dearly, dearly" with "f*** up the situation that you're gonna miss really dearly."
Whoever broke Aly or AJ's heart in 2007 finally gets to hear their unfiltered words after all.
Fans are going nuts over the new lyrics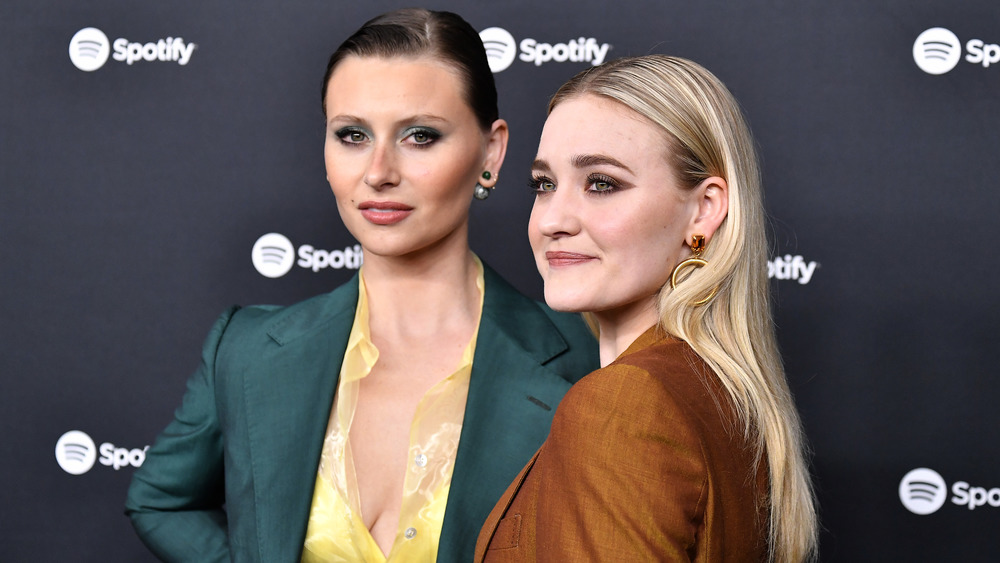 Frazer Harrison/Getty Images
Even though one could have assumed that the adult version of these lyrics would've contained more explicit material, fans are excited to hear it straight from the songstresses' mouths nonetheless. Fans took to Twitter saying things like the new lyrics were "making me mad at a boyfriend I don't have," and "the only good thing that happened in 2020 was getting the adult version of potential breakup song," the HuffPost reports. Another fan wrote, "Hearing 'f***' on potential breakup song feels so RIGHT."
According to Rolling Stone, Aly & AJ aren't the only group to notice a resurgence in their track after the app took hold as Gen Z's social media platform of choice. Fleetwood Mac's Dreams topped the charts for the first time since the 1980s on TikTok, while Simple Plan's I'm Just a Kid took off — going platinum 18 years after its original debut.
In addition to releasing an explicit rendition of their hit song, the pop duo also released a single called Slow Dancing ahead of their next album's release. While the former is likely the more popular of the two tracks, time will tell if TikTok helps their new album reach the platinum levels they enjoyed during the early 2000s.