These Are The Heels Everyone Needs In Their Closet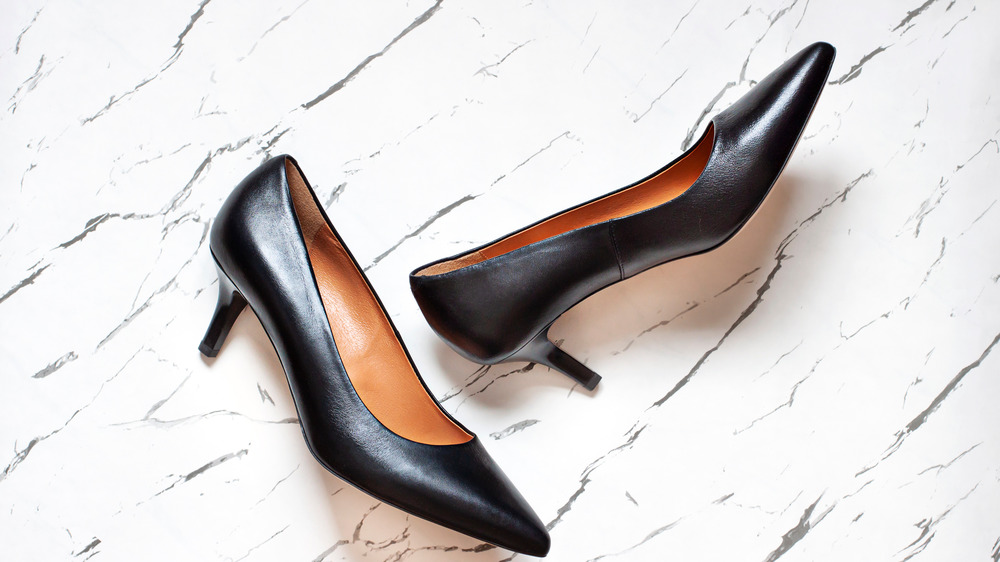 Shutterstock
Nothing makes us stand a bit taller and feel like an absolute boss than a good pair of heels. Unfortunately, our aching feet and balance may disagree. There are a lot of styles to choose from, and unlike the towering stiletto, there is a way you can still wear heels and run after that Uber you accidentally left your purse in. Enter the kitten heel. Just as the name conjures up images of something cute and undaunting, the heel of this shoe does the same.
The term "kitten heels" was coined back in the 1950s. The name was used to imply "training heels' for young girls who were not yet old enough to wear high heels (per CR). Although the name of the shoe is rather new(ish), the design of the shoe has been witnessed back to the 1600s when King Louis the XIV used small heeled shoes to make him appear taller and thus, more powerful (via The National News).
What defines a kitten heel?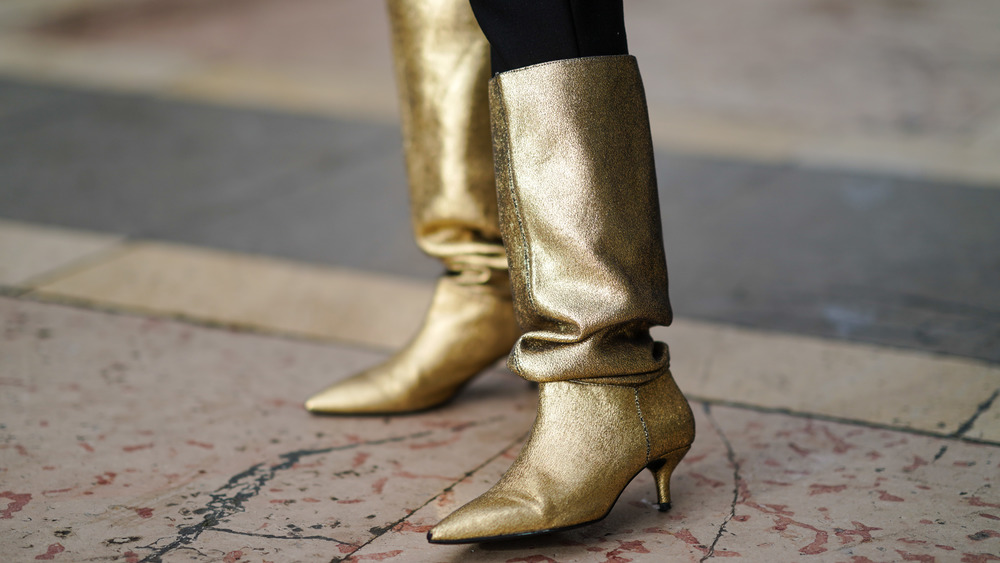 Edward Berthelot/Getty Images
So what exactly defines a shoe style to be a kitten heel versus a stiletto or a pump? Typically, any heel that gives less than two inches of height is considered a kitten heel (via Marie Claire). Like most other fashion articles, kitten heels have come in and out of style since their birth. But we are here to confidently state, this so-uncool-it's-actually-cool style is a must for your closet. And why shouldn't they be? Any shoe that keeps both comfort and style in mind will lead us back to them again and again.
If you're looking for ideas on how to wear this sweet "training heel", try pairing an opened toed kitten heel with a breezy floral dress. Or throw on the pointed-toe version with cropped jeans. As an added bonus, kitten heels are known to help build muscle in the calves, and make the legs appear longer (via Best Health). This, and they will most likely not make your walk turn from fabulous strut, to wobbling baby giraffe. So go ahead and give this small heeled trend a whirl. If you listen carefully enough, your aching feet may be begging you for it.