Chrissy Teigen Shares An Update On Her Struggle With Alcohol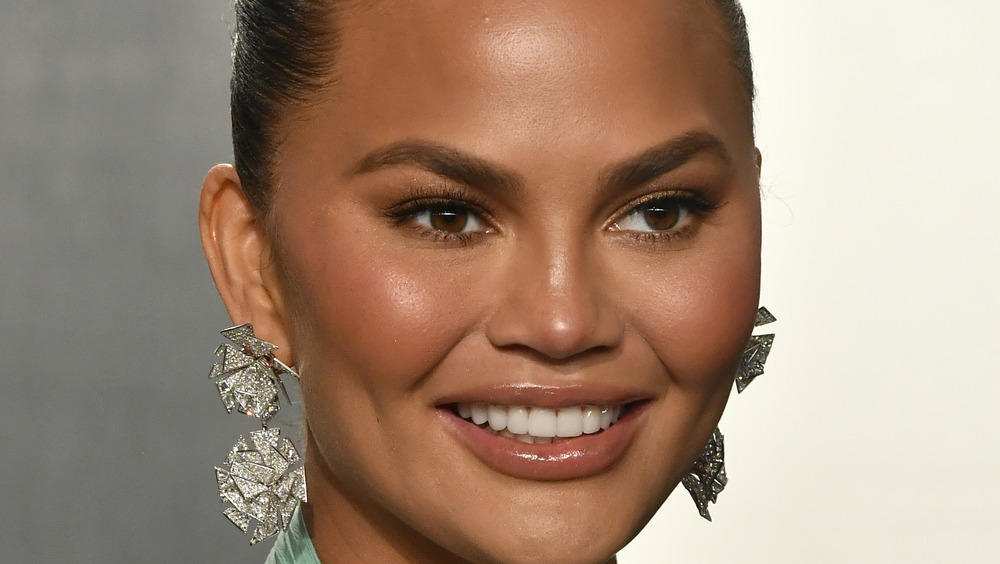 Frazer Harrison/Getty Images
Former model and cookbook writer Chrissy Teigen is known and loved by many for her relatability and willingness to be open — even about the most private of matters.
Most recently, Teigen has shared with fans an update on her decision to get sober and stop drinking. After posting a video on Instagram, dancing around, singing, and generally having a fun time during her Christmas family vacation in St. Bart's (via People). One commenter posted on the video, "I need whatever drugs you're on!", to which Teigen replied "4 weeks sober," alongside some heart and prayer emojis.
This isn't the first time Teigen has spoken frankly about her relationship with drugs and alcohol.
In 2017, Teigen told Cosmopolitan that she was taking a break from drinking. "I was, point blank, just drinking too much," she said. Teigen further elaborated that, for her, some of it came with the territory of her job.
"I got used to being in hair and makeup and having a glass of wine. Then that glass of wine would carry over into me having one before the awards show. And then a bunch at the awards show. And then I felt bad for making kind of an ass of myself to people that I really respected. And that feeling, there's just nothing like that. You feel horrible. It's not a good look for me, for John, for anybody."
A painful time for the Teigen and Legend family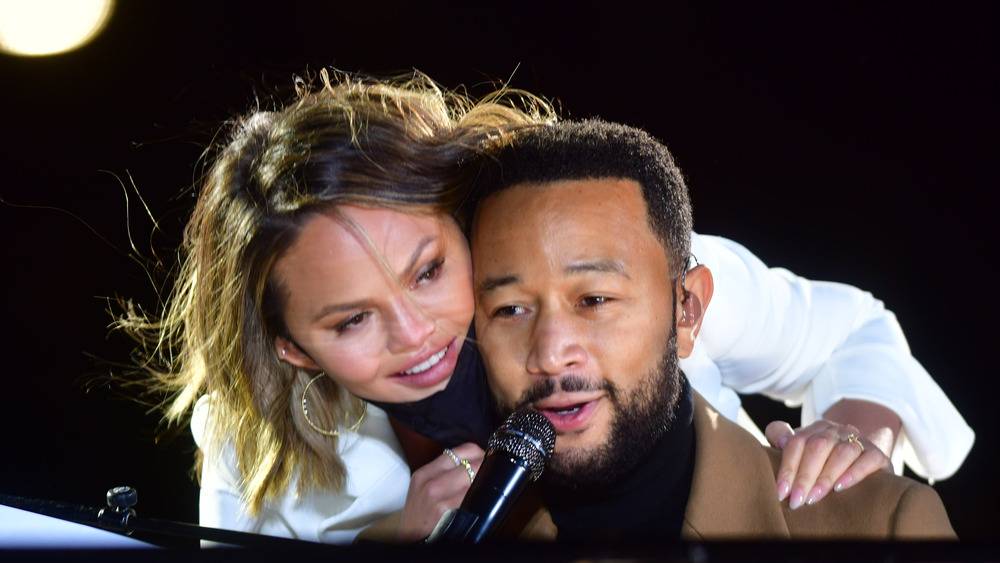 Mark Makela/Getty Images
Teigen's decision to get sober comes not long after Teigen's admission that she was in a "grief depression hole" following the loss of her and husband John Legend's unborn boy, Jack (via Today). At 20 weeks pregnant, Teigen sadly suffered pregnancy complications and miscarried. Teigen shared with her followers a picture of herself in the hospital, as well as a message to Jack.
"To our Jack – I'm so sorry that the first few moments of your life were met with so many complications, that we couldn't give you the home you needed to survive. We will always love you," Teigen's caption read in part. "Thank you to everyone who has been sending us positive energy, thoughts and prayers."
Teigen and Legend are also using their platform to give back to those suffering from the similar kind of pain they're experiencing. Right before Thanksgiving, the two announced they were partnering with McDonald's to raise money for families with critically ill or injured children through Ronald McDonald House Charities (via People).
The couple also expressed their gratitude for the outpouring of support they received during their toughest times. In fact, Legend thinks it has to do with the fact that Teigen is willing to be open about exactly these kinds of things. "I think part of what attracted all that love and outpouring of support for Chrissy was her having the courage to share her story with people and our story with people," he said. "...I think it was really powerful for her to do that."