The Sad Reason Carrie Fisher Didn't Speak To Debbie Reynolds For Years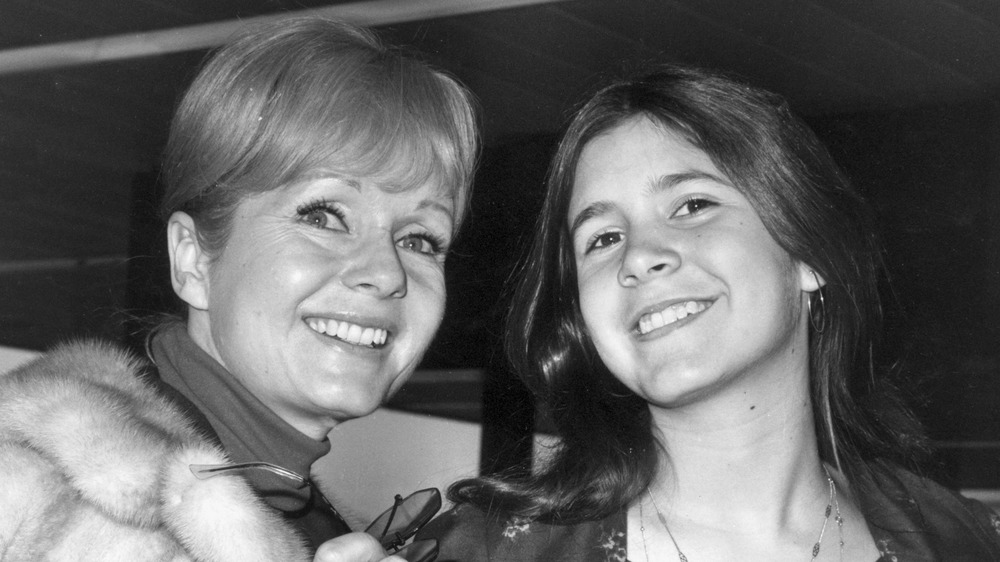 Dove/Getty Images
Mother-daughter duo Carrie Fisher and Debbie Reynolds may won over Hollywood but it seems behind closed doors their relationship was rather complicated. As Fisher told Oprah on The Oprah Winfrey Show (via PEOPLE), the two actually didn't speak to each other for almost ten years. "We had a fairly volatile relationship earlier on in my 20s," Fisher revealed. "I didn't want to be around her. I did not want to be Debbie Reynolds' daughter." 
As you could only imagine, growing up as the child of a famous star is a tough gig. And it's seems to the very reason for their troubles. "When we went out, people sort of walked over me to get to her, and no, I didn't like it," once Fisher explained to the New York Times (via Vanity Fair). "I overheard people saying, 'She thinks she's so great because she's Debbie Reynolds' daughter!' And I didn't like it; it made me different from other people and I wanted to be the same."
Carrie Fisher and Debbie Reynolds eventually reconciled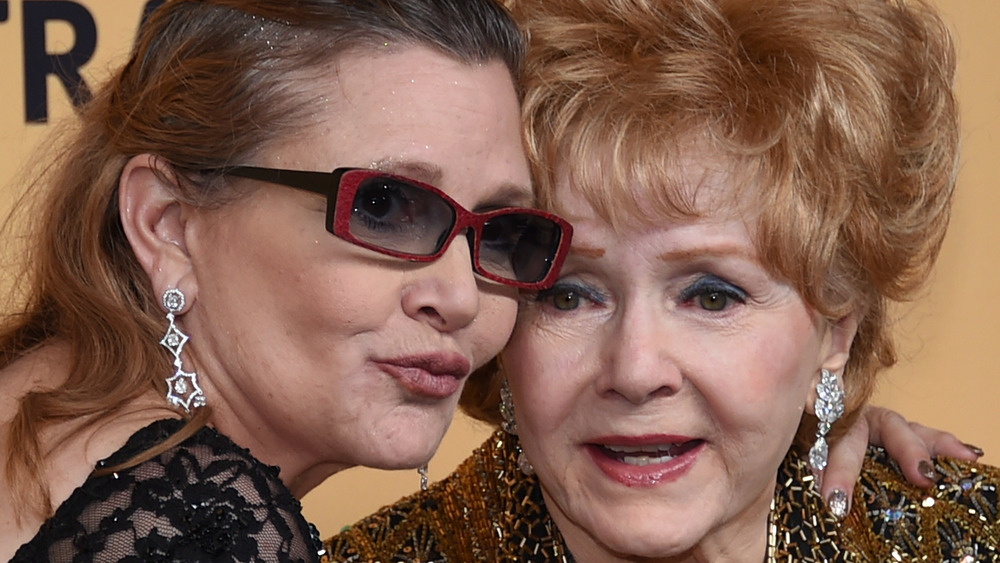 Ethan Miller/Getty Images
As a result, Fisher needed to break free from her mother to truly find herself. But thankfully the two eventually reconciled. "It took like 30 years for Carrie to be really happy with me," Reynolds told PEOPLE. "I don't know what the problem ever was. I've had to work at it. I've always been a good mother, but I've always been in show business, and I've been on stage and I don't bake cookies and I don't stay home," she continued. 
And ultimately, it seems Fisher looked up to her mother, even if she didn't think she fulfilled the traditional role of a mother. "If anything, my mother taught me how to sur-thrive," Fisher told The New York Times. "That's my word for it. She would go through these amazingly difficult things, and the message was clear: Doing the impossible is possible. It's just not fun."