Prince George's Favorite Food Is Beyond Impressive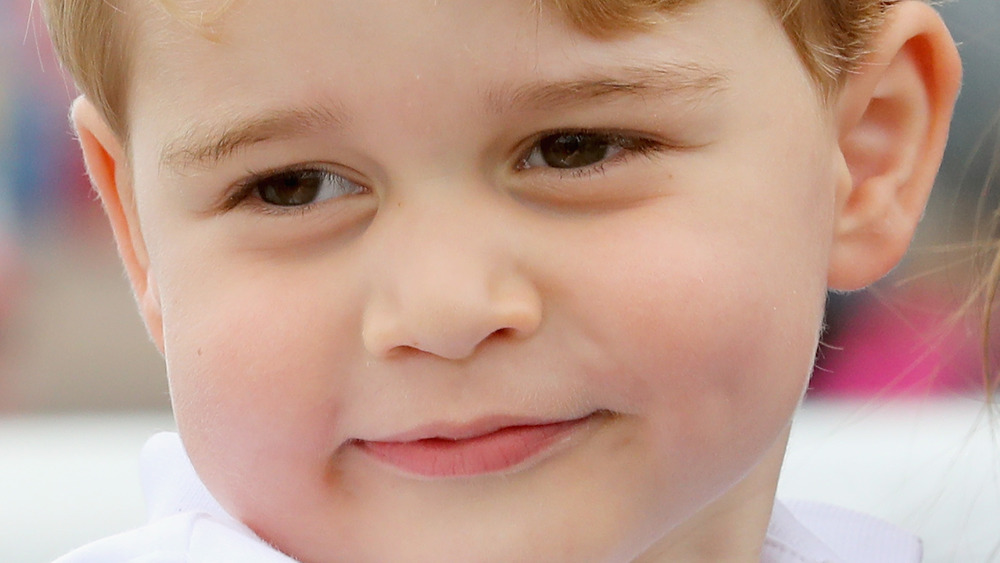 Chris Jackson/Getty Images
The little British prince may be deviating from his family's tastes with his favorite food. English classics like a Scotch egg or fish and chips don't exactly make the cut for Prince George. According to PureWow, the seven-year-old enjoys Italian fare for his favorite meals.
Chef Aldo Zilli, who has collaborated with Prince William on various charity events, revealed that George favors spaghetti carbonara. After all, who doesn't? But, at seven years old, Prince George has taken a fancy to carb-loaded Italian dishes of all kinds. "[William is] amazing. I'm waiting for the call because apparently his little boy's favorite is spaghetti carbonara, so I'm waiting for the call to go and cook it for him," Zilli told the Daily Mail. The chef went on, "If George has my carbonara, he will never have another one, so I need to go and make it, let's get the ball rolling, send me to the palace to cook!"
As for his famous father, Zilli gushed, "[William] is an absolute gent. He'll come over to you, speak to you about — he knows everything about everyone. That's what I like about people like that, before they come over to you they make sure they know who you are and what you do for a living, it's a very intelligent thing to do," he said. "He's such a great, great guy, I'm a big fan of the Royal Family" (via Town & Country).
Prince George likes to cook his favorite foods, too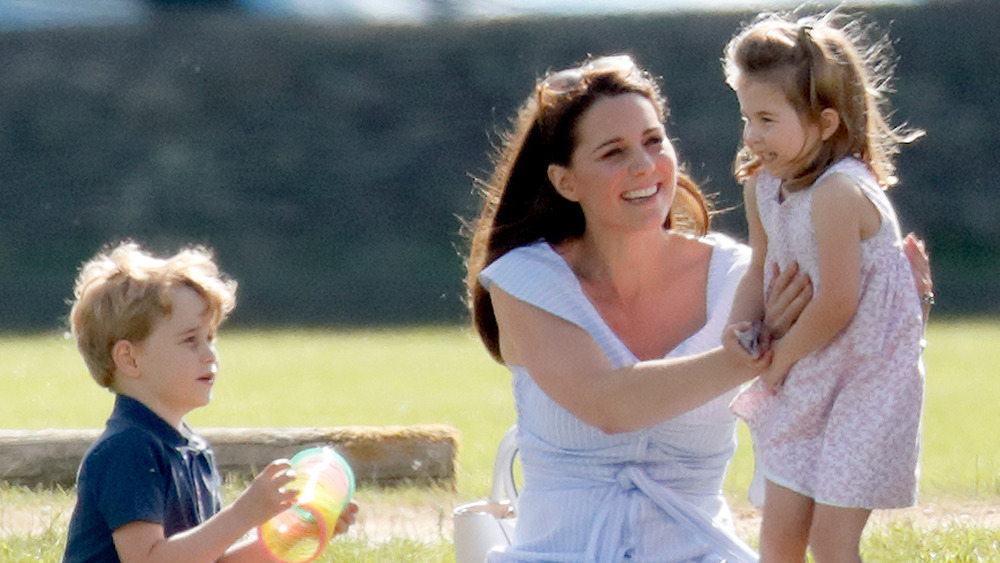 Max Mumby/indigo/Getty Images
While most children don't have a professional chef at the ready, it appears that Kate and William's first born enjoys getting his hands dirty in the kitchen as well. By making his own dishes, Prince George gets to enjoy his favorite Italian foods and play around with pizza dough — a win-win indeed. In 2019, Kate Middleton shared that she and both of her children gather around to make dishes at home, including cheesy pasta, Town & Country notes.
Chief executive of the Ivy Learning Trust, Matthew Kleiner-Mann, shared, "[George and Princess Charlotte] made cheesy pasta the other day. One stirs the flour, one puts the milk and butter in. And they make salads and stuff." While George helps to cook, his little sister enjoys rather adult-like foods, too, including olives, the outlet reports. Last year, when the Duchess of Cambridge visited London's Lavender Primary School in support of Children's Mental Health Week, she shared about her daughter's rather mature palette. Kate told the children that Princess Charlotte "loves olives" and how much her children love cooking, PureWow explains.
The two eldest royal children have royal taste buds indeed — maybe the royal family will have their first chefs on their hands soon!