This Popular Song Had A Special Role In Prince Harry And Meghan's Wedding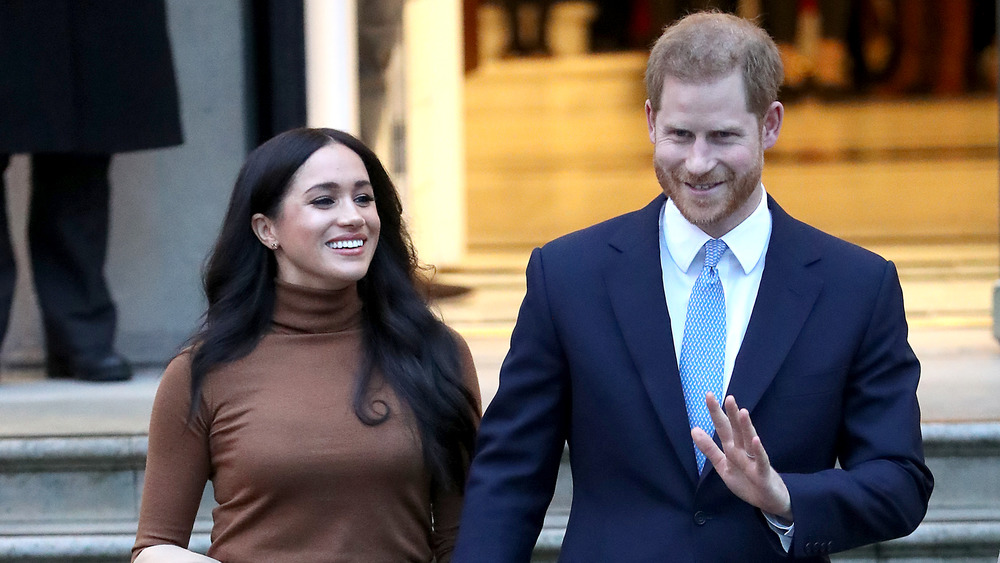 Chris Jackson/Getty Images
Prince Harry and Meghan Markle's royal wedding in May 2018 was straight out of a fairytale, so it's no surprise that it's an event people still talk about. From first glance, each detail in the wedding seemed to be intentionally chosen, including Meghan's borrowed tiara, which once belonged to Queen Mary, the Diamond Bandeau, according to People.
But it was more than just the stunning jewelry on display that had special meaning to it. Prince Harry and Meghan's marriage made history because of the fact that Meghan is biracial, which makes her the first person of color to marry into the family in modern history (via History). They even made it a point to include Black representation by hiring a diverse choir and choosing Bishop Michael Curry, who is also Black, to deliver a powerful sermon on love and acceptance. Although the couple has since taken an indefinite step back from royal duties and chosen to raise their son Archie in California, their high profile union continues to serve as a beacon of hope for people of color because it proves that love is more than your race or skin color (via Insider).
On the December 29, 2020 episode of their podcast titled "Archewell Audio," Prince Harry and Meghan shared the significance behind another detail from their wedding (via Yahoo).
Prince Harry and Meghan intentionally chose a gospel song for the end of their wedding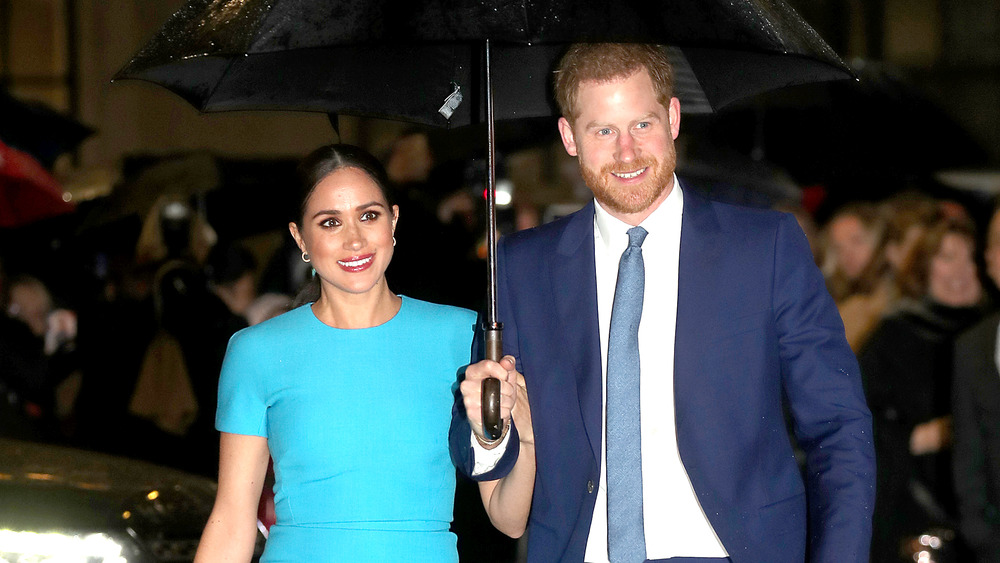 Chris Jackson/Getty Images
On their podcast, Prince Harry and Meghan reminisced over a gospel song that holds a lot of meaning for them, and why it was the only choice for them. "'This Little Light of Mine' played at the very end of our wedding while we were walking down the steps of the church. It was the music that we wanted playing when we started our lives together. Because as we all know, darkness cannot drive out darkness, only light can do that," Meghan explained (via Us Weekly). This gospel song was seen as a huge anthem for the Civil Rights movement in the 1960s, which makes their choice to include it in their wedding powerful and impactful (via NPR).
Prince Harry added that he connects with the themes present in "This Little Light of Mine." "The message of this song is one we hold so dearly," Harry said. "It's about using the power we each have within us to make this world a better place," he shared. You don't have to be spiritual for the song's message about accepting love and showing your true self to reach you.