The Office's Angela Kinsey Shares Sad Health Update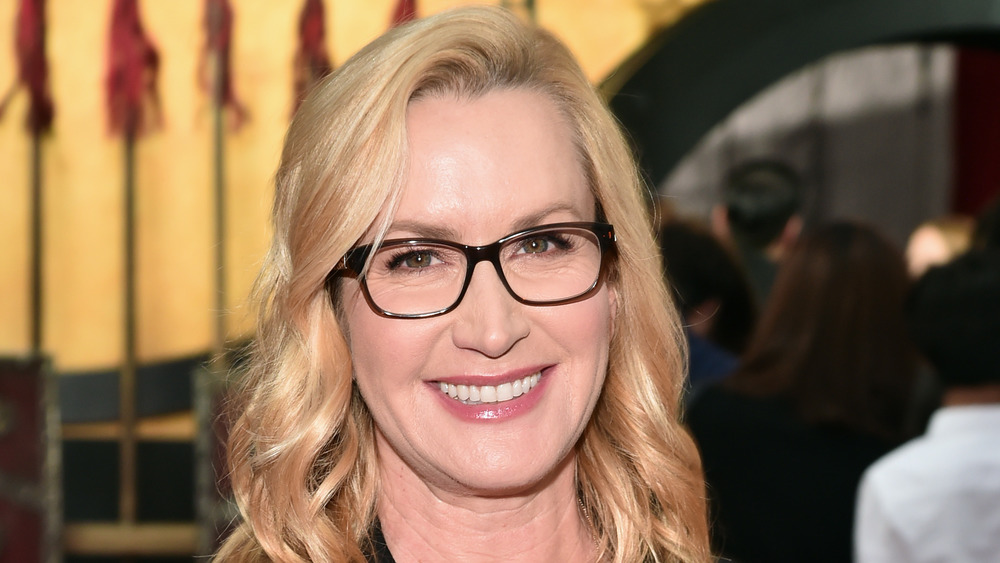 Alberto E. Rodriguez/Getty Images
It seems 2020 is ending with a bang for The Office star Angela Kinsey. The well-liked actress took to Instagram just shy of New Year's Eve to share a health update in the wake of her COVID-19 diagnosis. "Taking it easy," Kinsey shared with her 1.8 million followers. "Thanks for your sweet messages of encouragement," she added, also sharing, "It means a lot! I am okay just really tired. I hope you all are doing well."
The star previously shared that her kids, Cade, Jack, and Isabel, and husband Joshua Snyder had contracted the virus, writing just before Christmas, "To bring some of you up to speed, last weekend our boys started running low grade fevers. We got everyone tested and the boys tested positive for Covid."
Frighteningly, Kinsey shared, "We don't go out and about and have been in lockdown so we aren't sure how they got it." Later, she updated fans, "This week Isabel and Josh start running fever. We immediately retested again. Isabel and Josh now have Covid." At the time, she shared she was healthy, but in the end, it seems she could not avoid getting sick, too (via Hollywood Life).
Angela Kinsey shares update on her family's health as well
Before sharing she had come down with the virus as well, Kinsey shared via her Instagram Stories that her husband "is on the mend" and their three kiddos are "totally fine." Apparently her mom had also gotten sick, with the star noting she was "doing better," following a hospitalization. As for her own health, Kinsey said she was tired, and had lost her sense of taste and smell, a common COVID-19 symptom.
Meanwhile, star friends soon flooded Kinsey's post's comments section with words of encouragement. Ellie Kemper wrote, "Love you, lady. Sending every healing thought there is." Her other Office co-star Kate Flannery commented, "Take good care, Ang!" Busy Philipps wrote, "Oh ange! Sending you healing vibes."
Fans also shared their well wishes with the actress, and we do as well! Here's hoping Kinsey and her family all feel 100 percent healthy very, very soon!