The Surprising Way Paul McCartney Stays In Touch With This Beatles Bandmate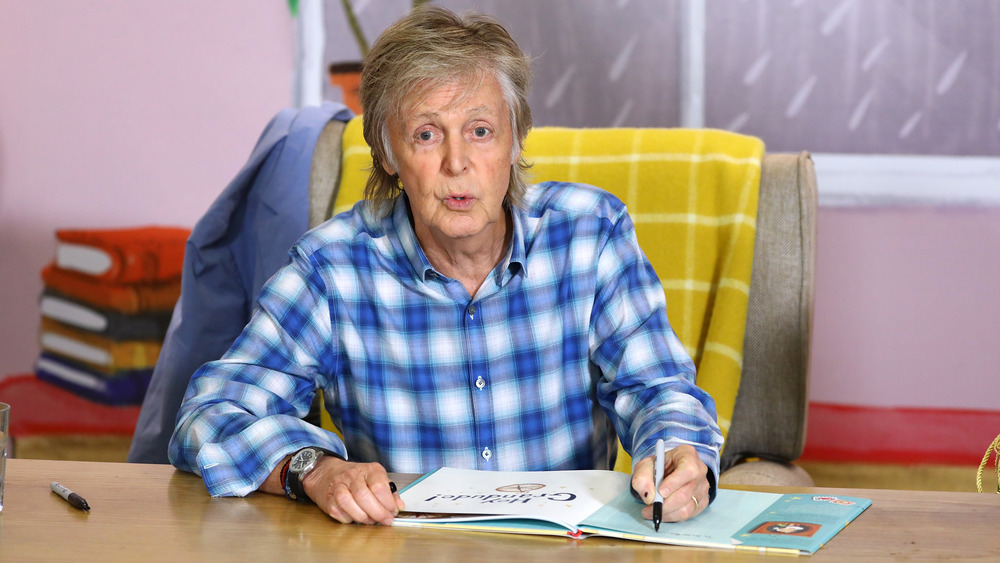 Tim P. Whitby/Getty Images
While only two of the members of The Beatles survive today, Paul McCartney still finds a way to connect with his former bandmates. In fact, he recently revealed that he connects with George Harrison through nature — specifically, a tree.
According to People, Harrison died of lung cancer in 2001 at the age of 58, and before his death, he gifted his friend Paul with an evergreen coniferous tree. With the tree still standing on McCartney's estate, he uses it to connect with his friend and former bandmate. The tree is rooted on the rock legend's East Sussex estate in England.
"George was very into horticulture, [he was] a really good gardener," the 78-year-old said on NPR's All Things Considered. "He gave me [the] tree as a present. It's a big fir tree and it's by my gate."
He continued, "As I was leaving my house [on the morning of Dec. 18], I got out of the car close the gate and looked up at the tree and said, 'Hi, George.' There he is, growing strongly... That takes me back to the time when I hitchhiked with him! [George and John Lennon still have] an ever-present presence."
Nearly 20 years after Harrison's passing, McCartney still keeps both of his deceased bandmates' presence alive in his life. "It's lovely. He gave it to me, so I just planted it. But then, as the years go by, every time I look at it I go, 'That's the tree George gave me.' George has entered that tree for me. I hope he's happy with that."
Paul McCartney recently paid tribute to John Lennon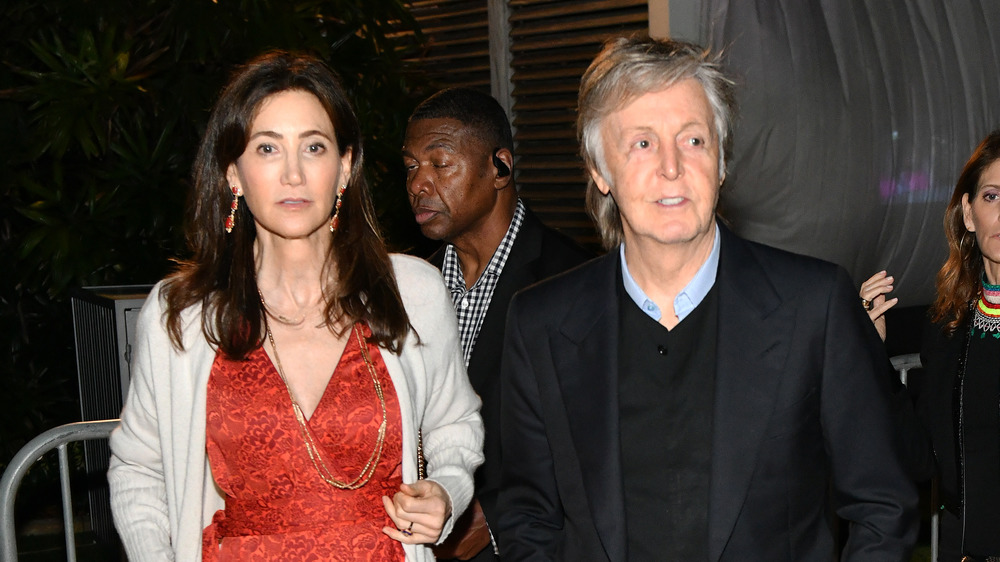 Craig Barritt/Getty Images
The former Beatle also recently paid tribute to his friend, John Lennon, following the 40th anniversary of his assassination in December. McCartney took to Instagram to share his thoughts on the day, saying, "A sad sad day, but remembering my friend John with the great joy he brought to the world. I will always be proud and happy to have known and worked with this incredible Scouser!" according to Deadline.
Drummer Ringo Starr shared his thoughts on his former bandmate's passing as well, saying "Tuesday, 8 December 1980 we all had to say goodbye to John peace and love John. I'm asking Every music radio station in the world sometime today play Strawberry Fields Forever. Peace and love."
Although The Beatles broke up some 50 years ago, it hasn't stopped McCartney from making music. People reports that the musician released a new album, McCartney III earlier this year. Apparently, he wrote, produced and performed his full-length album throughout quarantine, taking inspiration from his time at home.
The time in isolation appears to have spurred his song-writing abilities and deepened his connection with an old friend.