Food Network's Katie Lee Shares Sweet Update About Her New Baby Girl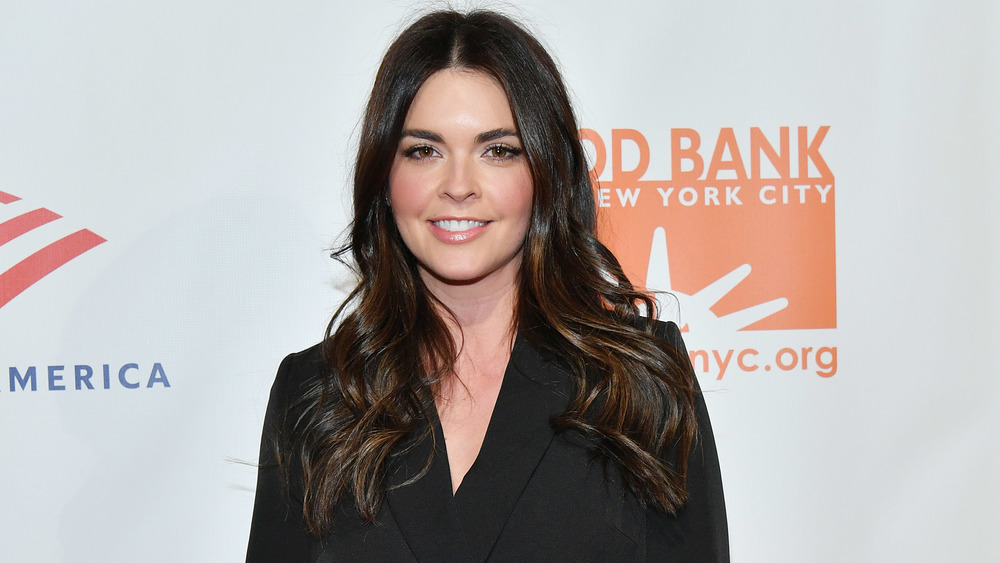 Dia Dipasupil/Getty Images
We love catching up with Katie Lee since the birth of her daughter Iris Marion in September. The Food Network star recently appeared on the Today show before New Year's and shared a sweet update about her almost 4-month-old with her husband Ryan Biegel.
"I'm so obsessed with her," the new mama said during the segment, also admitting, "I'm a little bit tired, but we're having a great time. She's such a good baby."
Lee shared baby Iris woke up from her nap before the segment and now, dad was watching her. "I was hoping she was going to make it through my segment, but she had other plans," The Kitchen star relatably told viewers.
Meanwhile, Lee has also shared more cute updates about Iris via Instagram, most recently on Christmas when she posted a pic of her new family of three wearing matching pajamas — yes, even baby Iris! During the holidays, the cook also shared a cute image of her baby's first Christmas stocking, noting, "This makes me so happy every time I look at it." In another adorable recent update featuring a selfie of Lee with Iris cuddling in bed, the blissful mama wrote, "Wish I could hold her like this forever."
Why Katie Lee is cherishing motherhood so very much
There's no doubt Lee is enjoying almost every moment of new motherhood following her fertility struggles, which she wrote about candidly on Instagram as well. "I get multiple messages a day asking me if I'm pregnant or why I am not pregnant yet," Lee confessed before getting pregnant with Iris. She added, "I finally responded that it's not ok to comment on a woman's body and you never know what someone is going through."
Lee went on to share that when she got married, she and her husband hoped to start a family immediately. "I naively thought it would be easy," she wrote, adding, "I'm a healthy woman, I eat a balanced diet, exercise, I don't smoke. Ryan is the same. But reproductive health is an entirely different ballgame."
After an unsuccessful IVF attempt, Lee seemed crushed, noting "I know a family will happen for us, it is just going to be a different journey than we imagined. We will keep working towards it. Someday we will have our happy new beginning and I pray any of you experiencing the same will have yours too."