Nicki Minaj Reveals The Challenging Moments Of Being A New Mom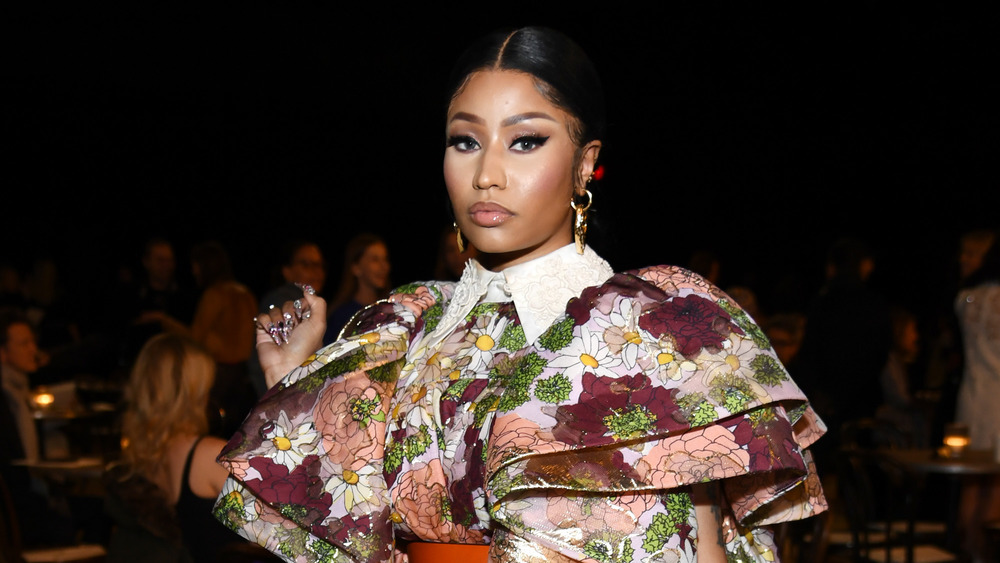 Dimitrios Kambouris/Getty Images
Nicki Minaj is keeping it real when it comes to talking about new motherhood. The star gave birth to her first child, a boy, in September according to People. Now, she is sharing details about her birth story and some of the challenges she has faced since bringing her son home.
On Twitter, Minaj revealed her water broke at home, and then once she was at the hospital, she labored all night. The rapper then answered a fan's question about whether her birth was natural, tweeting, "Yes, natural vaginal birth w/epidural. I pushed for 2 1/2 hours. Only b/c first the epidural didn't wear off enough for me to feel myself pushing. Once I was able to feel the pain I pushed him on out."
We love the star's honesty about her birth story — but we're loving how she went on to talk about how breastfeeding hasn't exactly been the easiest journey for her and her infant son thus far.
Nicki Minaj talks breastfeeding her new son
Answering another follower's question about if she is nursing, Minaj tweeted about her baby, "He had no problem breastfeeding. He latched on in the hospital which was very surprising to me. I was afraid maybe he wouldn't." Then, the 38-year-old shared, "But breastfeeding is very painful. Pumping is too. Women make this stuff look way too easy. Moms r really superheroes."
Meanwhile, Minaj has not shared the name of her son with her husband Kenneth Perry (via ET Online). We only know the tot by his nickname his famous mama has for him: Papa Bear. The star mama shared this sweet moniker with her fans in an Instagram post to commemorate her baby turning three months old, and that showed off her pregnant belly before her son's birth. "Happy 3 months Bday #PapaBear Mommy & Daddy love you soooo much. You're the best boy in the whole wide [world]," she captioned the post.
Incidentally, we are yet to see a photo of the little guy — perhaps we will catch a glimpse of him in Minaj's upcoming HBO Max docuseries (via EW).