What You Didn't Know About Kunal Nayyar's Extravagant Wedding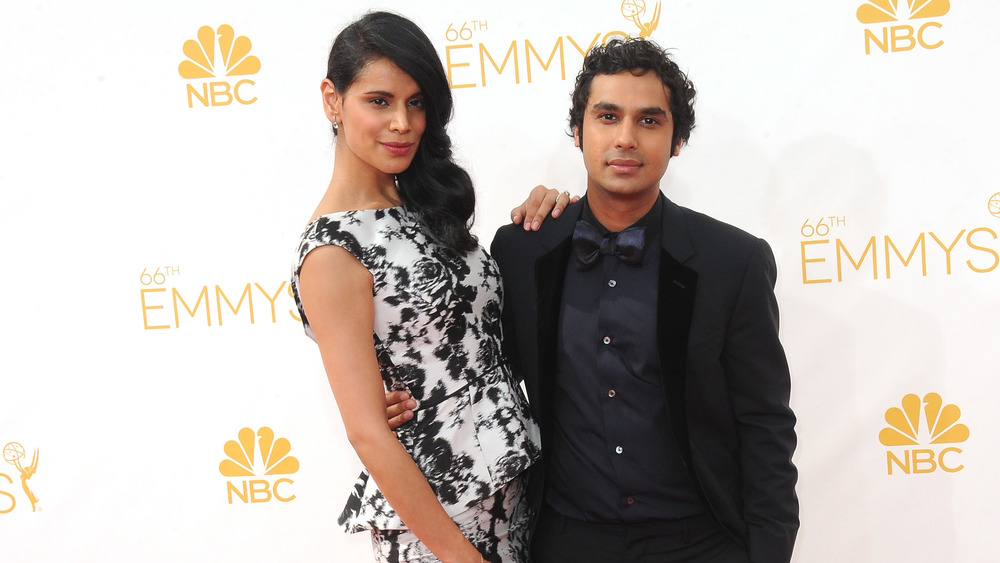 Albert L. Ortega/Getty Images
When it comes to his private life, former Big Bang Theory star Kunal Nayyar prefers to stay out of the limelight, but when the self proclaimed "nerdy guy" marries a former Miss India, it's hard not to at least talk about it a little bit! That's what the actor most recognized stateside as Raj Koothrappali told People back in 2015 of his romance with his wife Neha Kapur Nayyar.
Introduced by a family member by chance in his hometown of New Delhi, the couple quickly fell for each other and after dating for 3 years tied the knot in 2011. And although the Nayyar's prefer to stay off the radar when it comes to their daily life in Los Angeles, their wedding in New Delhi was what could only be described as a "Big Bang!"
During a six day marriage celebration with over 1,000 guests, the couple followed traditional customs which included adorning each other in handmade floral garlands, and during the Mehndi portion of the wedding Nayyar explained to People, "All of the women get henna and all the men drink Bloody Marys. The men feed the women, because they have to wait for the henna to dry."
But after six days of festivities the most significant part of his marriage to Kapur Nayyar was seeing her for the first time as a bride.
Kunal Nayyar described seeing his bride-to-be for the first time as a spiritual experience
In an interview with Conan O'Brian soon after their nuptials, Kunal Nayyar jokingly revealed that the tradition of entering the ceremony on a white horse while his family members played drums and performed a ceremonial dance around the animal was the scariest part of the week long wedding festivities, but when it came to the most memorable moment, he didn't hesitate to tell Vogue India that it was seeing his bride-to-be for the first time.
He heartwarmingly recalled to the fashion magazine, "My favourite moment was seeing Neha for the first time that day. It still gives me the shivers to think of how beautiful she looked. I mean, I obviously know my wife is beautiful, the whole world knows she's beautiful. But there was something more than physical beauty at play when she was walking. It was spiritual, she was a vision. I'll never forget that till the day I die."
Not to be outdone by her husband, the enamored Neha Kapur Nayyar gushed to Glamour, "Kunal makes everyone feel very safe. Very secure. You can always lean on him. He should be the first phone call when you need someone."