Here's Why Jenny McCarthy And Jim Carrey Really Broke Up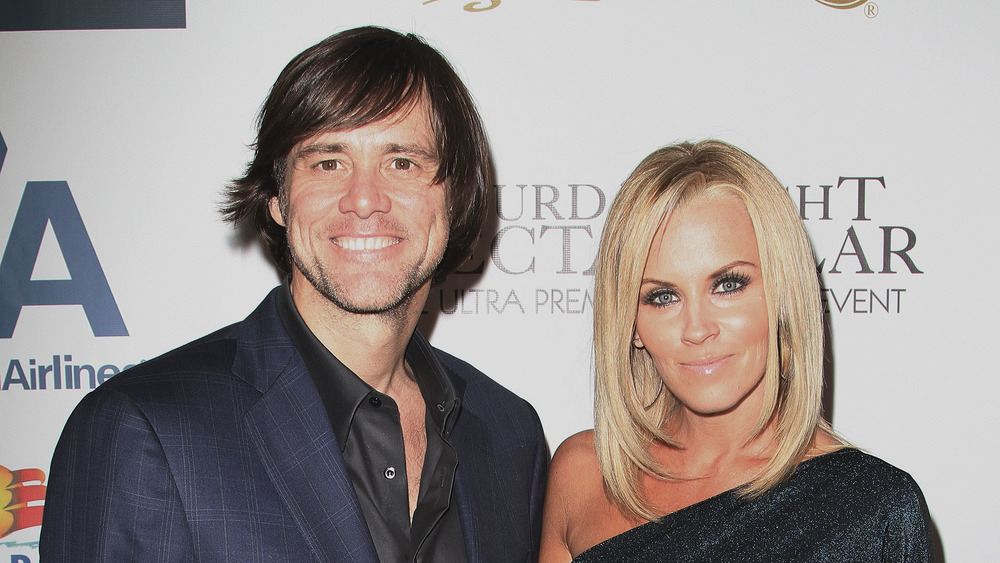 Alexander Tamargo/Getty Images
Jenny McCarthy and Jim Carrey were together for five years — from 2005 to 2010 (via ABC News). The actor made no secret of his deep affection for the TV host, once writing a love message for her in the sky for Valentine's Day (via Bustle). The two never planned to get hitched, with Carrey telling Access Hollywood in 2007, "No, we're never getting married, but we're never getting divorced, which is fantastic" (via News Channel 10).
Despite the fact that their relationship never included marriage plans, clearly the two became close with one another's respective children — Jane is Carrey's daughter from his marriage to Melissa Womer according to Closer Weekly, and Evan is McCarthy's son from her marriage to John Mallory Asher (via Us Weekly).
But in 2010, things ended, with the two stars announcing the end of their relationship on their respective social media accounts. "I'm so grateful for the years Jim and I had together. I will stay committed to Jane and will always keep Jim as a leading man in my heart," McCarthy shared, while Carrey tweeted, "Jenny and I have just ended our 5yr relationship. I'm grateful 4 the many blessings we've shared and I wish her the very best!"
So what happened with Jim Carrey and Jenny McCarthy?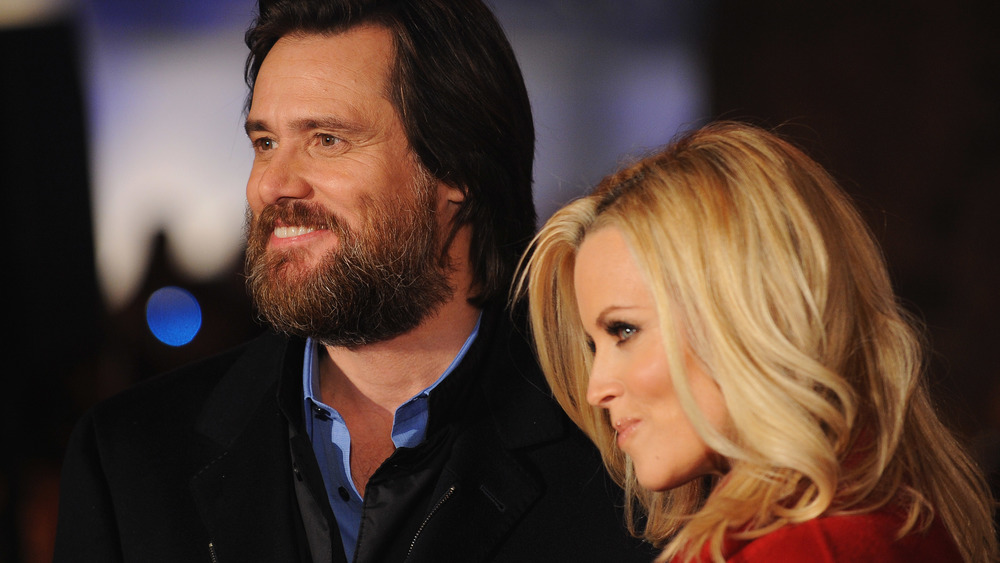 Ian Gavan/Getty Images
Could the star couple have split due to strain surrounding Jane or Evan? Post-breakup, McCarthey publicly outed Carrey for not seeing her son, telling Howard Stern, "I've tried to ask [Jim] numerous times [to see Evan], because my son still asks." The award-winning actor responded in a statement, saying, "I will always do what I believe is in the best interest of Evan's well being." He added, "It's unfortunate that Evan's privacy is not being considered. I love Evan very much and will miss him always."
Meanwhile, many sources speculated Carrey's depression may have played a role in the dissolution of the relationship. The actor has spoken openly about his battle with depression, once explaining what the affliction feels like, saying, "I don't want to be this character anymore, I don't want to hold up this avatar that you've created in the world. It's too much for me. You should think of the word 'depressed' as 'deep rest.' Your body needs to be depressed. It needs deep rest from the character that you've been trying to play" (via Power of Positivity).
The reason may have been more simple. McCarthy talked to Oprah in 2010, saying noting, "You know, the simple word I can give — and there's a few, so let me say a few. The first thing is, when it's not fun anymore, you need to start investigating and do an inquiry into the relationship" (via People).