The Heartbreaking Death Of That '70s Show Star Tanya Roberts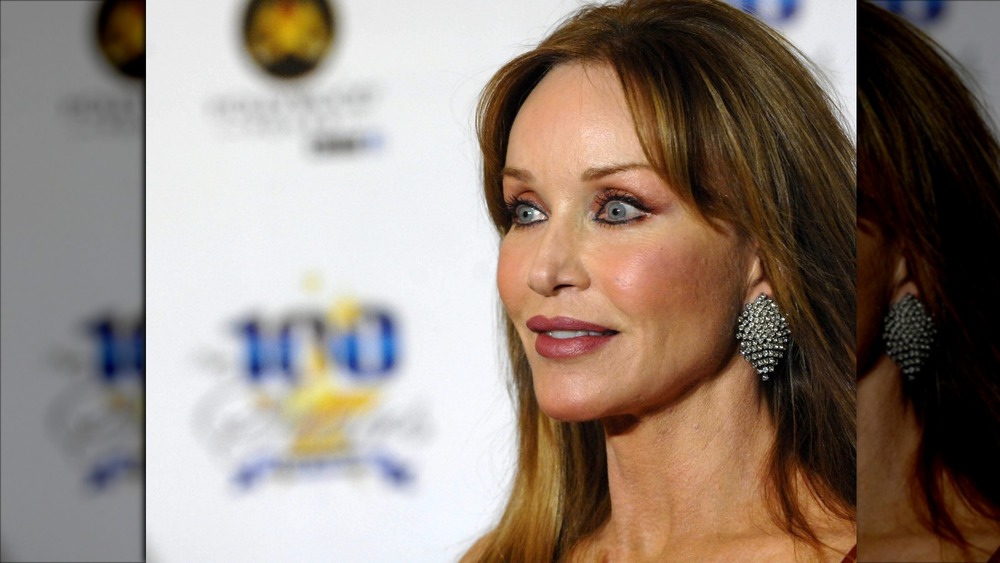 Albert L. Ortega/Getty Images
The new year may have just gotten off the ground, but the entertainment world is already mourning the loss of one of its own in the first few days of 2021. TMZ reports that former Charlie's Angel and Bond girl Tanya Roberts has died at the age of 65.
Roberts collapsed after she went for a walk with her dogs on Christmas Eve (via TMZ). The actor was subsequently hospitalized at Cedars-Sinai in Los Angeles where she was put on a ventilator but never recovered. In reporting her passing on Sunday, January 3, TMZ also said she appeared healthy in the days before the collapse — in fact, Roberts had recently been video chatting with fans. Though her official cause of death has not been released, Roberts' death was reportedly not related to COVID-19, a source told the New York Daily News.
Sadly, Roberts' longtime friend and publicist, Mike Pingel, caused confusion when he accidentally reported the actress' passing several days early (via Washington Post). The mix-up was reportedly caused by miscommunication between the hospital staff and Roberts' partner, Lance O'Brien, who was distraught at the time. Still, Pingel's grief over his client's illness was real; he told CNN, "I'm devastated, I've been friends with Tanya for over 20 years. She was full of energy and we always had a wild time together. She was truly an angel and I will miss her so much" (via NBC).
Tanya Roberts has decades of acting credits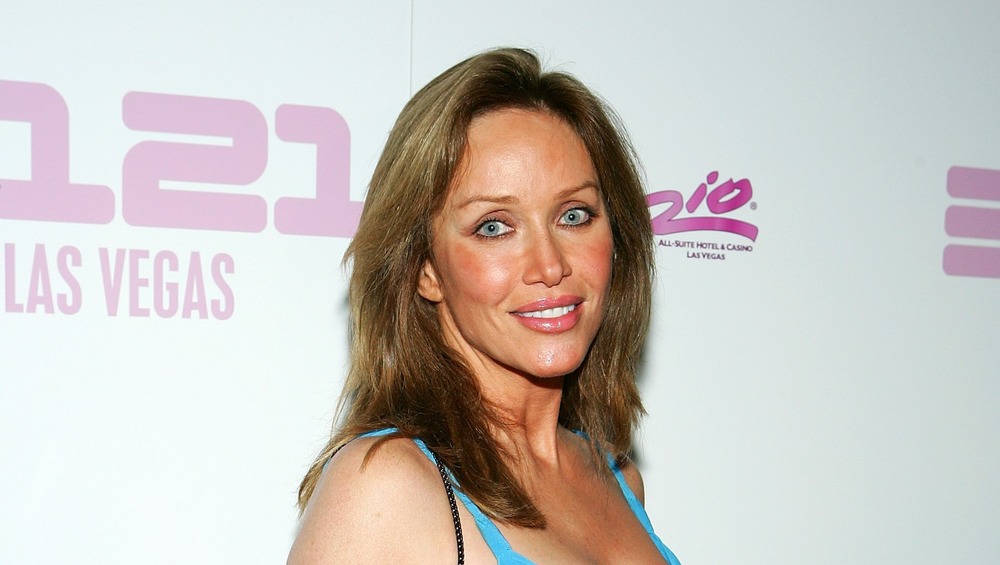 Ethan Miller/Getty Images
Depending on when you were born, you might remember actress Tanya Roberts as Bond girl Stacey Sutton in 1985's A Vew to a Kill alongside Roger Moore. Otherwise you'll remember her as Julie Rogers in the 1970s classic Charlie's Angels, a role she held from 1980 to 1981, after taking over from the departing Shelley Hack (via AP News).  More recently, Roberts played Midge Pinciotti — Donna's mom in That '70s Show — from 1998 to 2004 (via IMDb). Roberts' movie and TV career spanned decades, with acting credits from 1976 to 2005, including her appearances in 1980s fantasy flicks like Sheena and The Beastmaster.
Roberts was born Victoria Leigh Blum, according to ABC. Before her big break, she was best known for her work as a model for brands like Clairol and headache reliever Excedrin (via Showbiz Cheat Sheet). The native New Yorker met screenwriter Barry Roberts and the two married in 1974, eventually settling in Los Angeles to pursue acting. It was ultimately Barry's illness that prompted Tanya to walk away from Hollywood, taking her last major role in Barbershop in 2005, Us Weekly reports. Barry died in 2006, and the couple had no children.
Tanya Roberts is remembered fondly by her costars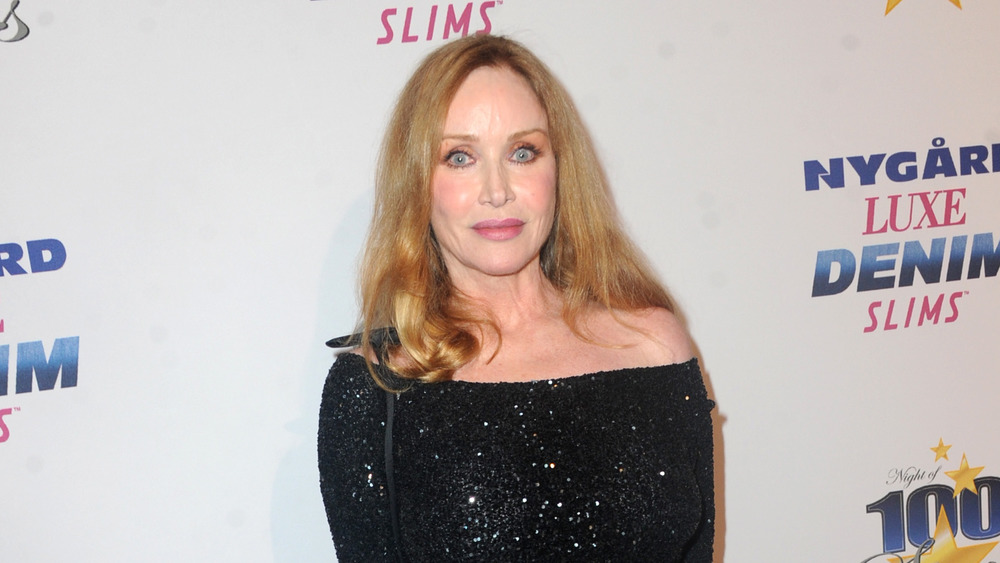 Albert L. Ortega/Getty Images
Despite the confusing timeline of Roberts' illness and passing, her former costars had emotional memories to share about the actress. Her That '70s Show costar, Topher Grace, wrote, "I was so sad to hear that Tanya Roberts has passed away. She was a Bond girl, one of Charlie's Angels, and truly a delightful person to work with. I had never acted before and, to be honest, a little nervous around her. But she couldn't have been kinder. We'll miss you Midge." Another '70s Show costar, Debra Jo Rupp, wrote, "Tanya had a big deep hearty laugh. She was all instinct and beauty. In the first season of 70's we had a scene in the kitchen, drinking cocktails and laughing together. She laughed, spit her drink in my face, apologized profusely and did it 3 more times.I loved her. RIP beauty."
TMZ reports that Roberts is survived by her husband Lance, and her sister Barbara Chase.