8 Acne Treatments You're Not Using But Should Be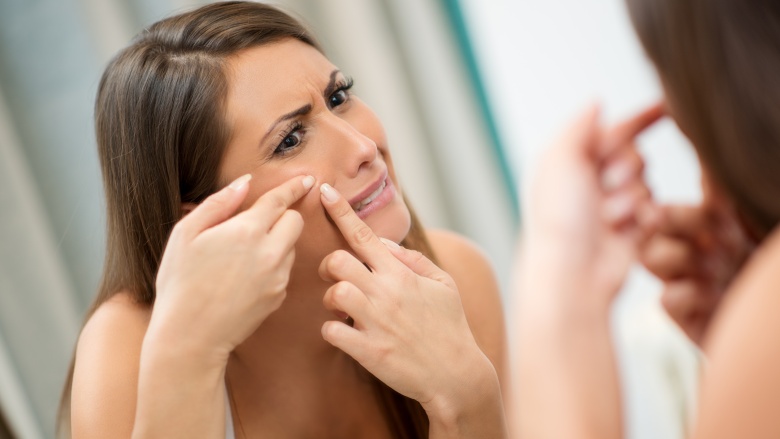 Shutterstock
Having battled acne for about half my life, I'd say I'm pretty knowledgeable about treatments considering I've tried them all. I'll try just about anything to make my face clear. Even give up dairy. While I'm not a dermatologist or an esthetician, I work with plenty of them, am best friends with an esthetician, and have my dermatologist pretty much on call. If you need medical advice, this isn't my domain. But if you need to discuss your acne woes with someone who's been there and tried everything, I'm your girl.
Acne sucks, and it's easy to get wrapped up in trendy treatments and miracle products. A lot of them are scams, and some natural treatments can go horribly wrong. There is a lot of trial and error in treating acne, so you'll have to put in the time to find what works best for you, like I did. If you need a little help, here are some treatments you never thought of before.
Ice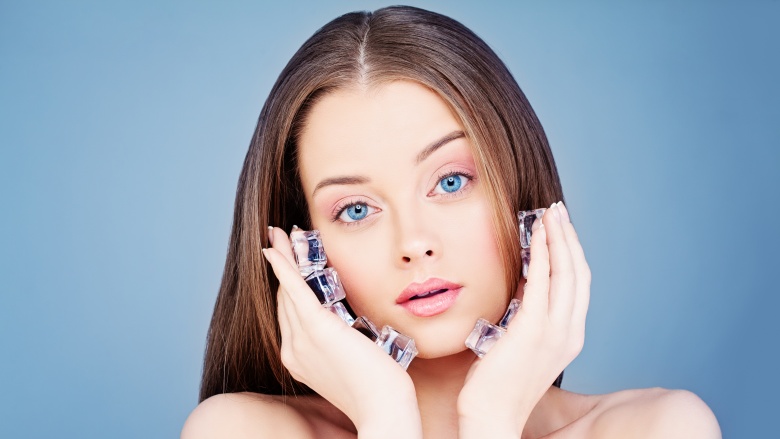 Shutterstock
When I was dealing with painful cystic acne, my dermatologist told me to use ice cubes to minimize inflammation and redness. And it worked! Yes, it's a little jarring to hold freezing water on your face, but it can help reduce the life of a zit very quickly. If it's too cold for you, wrap a cube in a paper towel or washcloth before applying. Or get yourself an ice roller that you can keep in your freezer and reuse. I have this one — I love it.
Hydrocortisone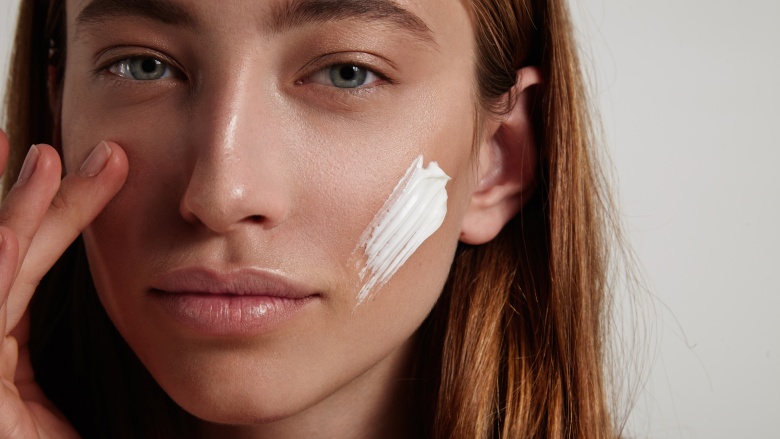 Shutterstock
For really red spots, my dermatologist suggested applying a bit of hydrocortisone cream, like Cortizone 10. Typically, you associate using hydrocortisone with dry, itchy skin, but it's also great for reducing redness and irritation. This makes it a good solve in a pinch for spots that appear overnight or before a special occasion. But, my dermatologist warned not to go overboard as using too much can make your acne worse, in addition to causing bleaching or other irritations.
Calamine lotion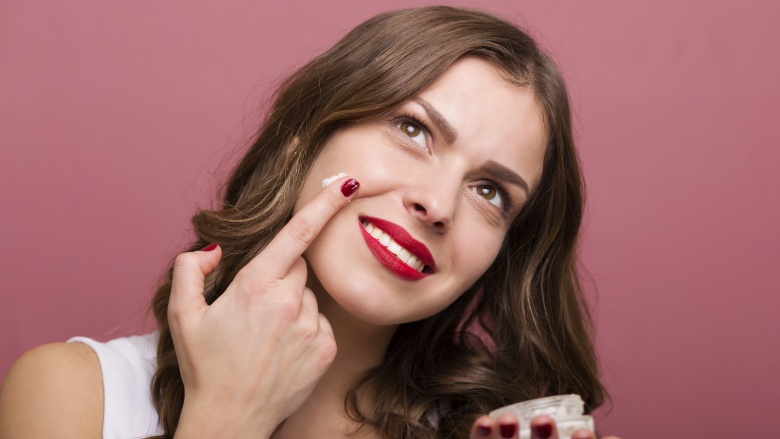 Shutterstock
Mario Badescu's Drying Lotion is a favorite among the stars and myself, but the $17 price tag for a one ounce bottle is a bit steep. I took a look at the ingredients, and one of the main ingredients is calamine. I tried swapping out regular calamine lotion to see if it would have the same effect. And it did! While the brand name Drying Lotion works faster thanks to the help of salicylic acid, calamine lotion really takes down redness and swelling. It's my go-to spot treatment now.
Turmeric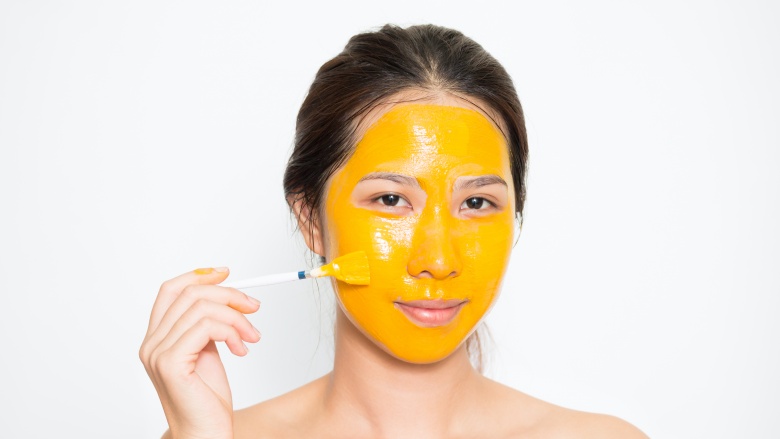 Shutterstock
We've explained the benefits of turmeric before, but I can attest from my experience that it is truly one of the best natural remedies for acne, both as a supplement and topical application. Turmeric has amazing anti-inflammatory properties that are difficult to rival. When I added turmeric into my vitamin regimen and started drinking it, I noticed a huge difference in my skin. If my skin is particularly red or irritated, a turmeric mask is one of my favorite things to do. Though my skin has a little yellow tinge afterwards, it's always smoother, less red, and less inflamed.
Tea tree oil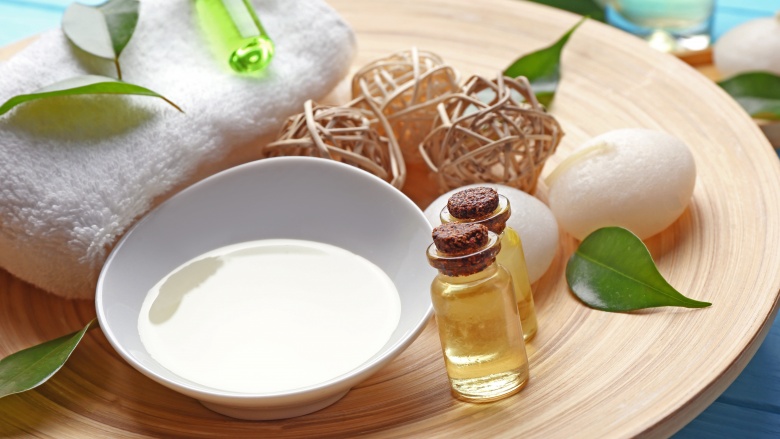 Shutterstock
Oil? For acne? Yup! Tea tree oil doesn't feel like an oil. It has a dry feeling to it. Tea tree oil comes from the Melaleuca tree, native to Australia. With microbial and antiseptic properties, it's been used to solve minor medical and skin ailments for ages. You may have heard that tea tree oil helps with dandruff or an irritated scalp, but it's great for acne relief as well. You can use it as a toner all over or apply it as a spot treatment, but be careful because it can be incredibly drying and lead to flaking or cracked skin. I recommend diluting it with water before applying, especially if you have really sensitive skin.
Honey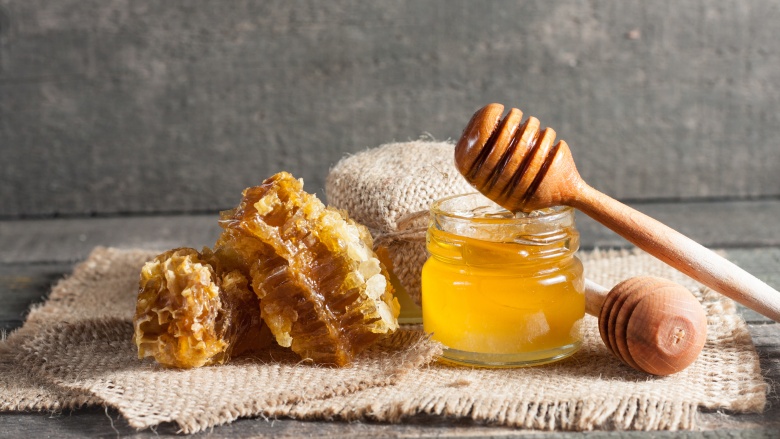 Shutterstock
Honey is sweet, but it's also an anti-inflammatory. You can use regular honey on your face to ease redness and soothe irritated skin. I like to do this once a week. And while regular honey is great, Manuka honey is even better. It's even used to treat wounds according to wound care specialist Frank Bongiorno, MD. He says Manuka honey's pH content, which leans toward acidic, helps the healing process. But Manuka honey has to be certified, so make sure you get one that is verified by the Unique Manuka Factor Honey Association (UMF).
Banana peels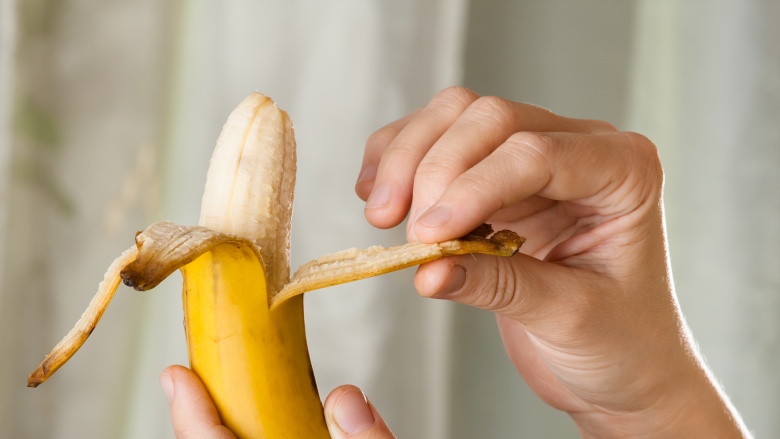 Shutterstock
Banana peels aren't just something to slip on — they're packed with antioxidants and potassium, which are super helpful in healing acne. How does it work? Well, you save a banana peel, cut it up, and rub the peel on blemished areas. It will be less red, less swollen, and may heal much faster. Next time you eat a banana, give it a try.
Aloe vera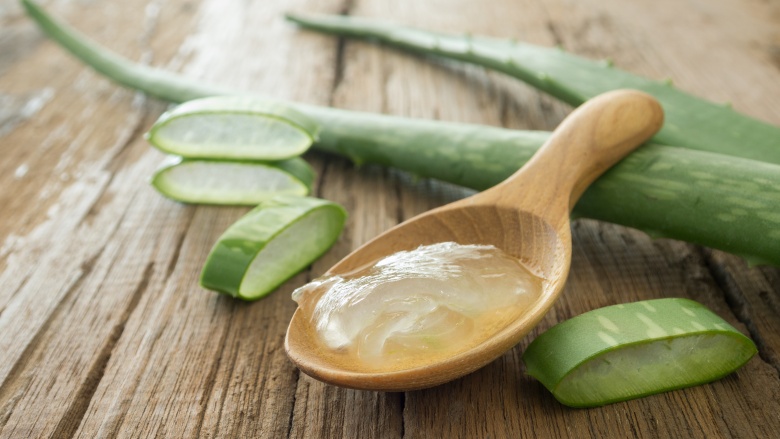 Shutterstock
Aloe vera is perhaps the most common treatment for sunburn, but did you know it helps treat acne too? Now, I'm not talking the bright blue kind from the drug store. I'm talking real, natural aloe, with no additives and with real healing properties. Aloe is a hero plant that can reduce redness, inflammation, itching, and more. It's pretty amazing, but I bet you never thought to put it on your zits. Meet one of your new favorite spot treatments. Applying aloe to blemishes can help them go away almost overnight, not to mention, aloe also makes for a great moisturizer.
Test first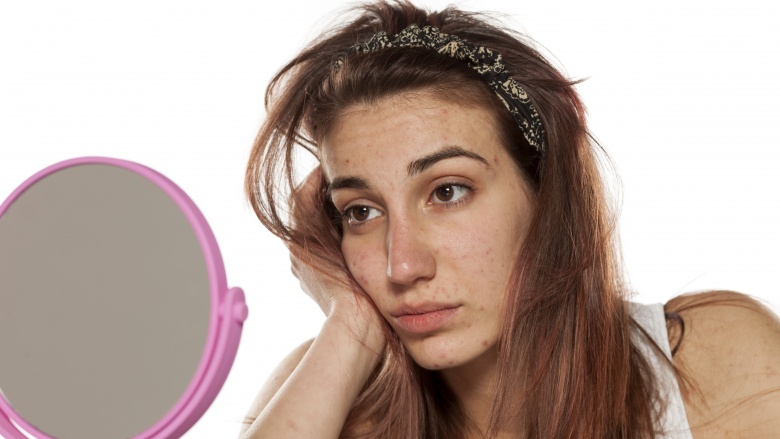 Shutterstock
As with anything you dare put on your face, it's very important to do a spot test so you can determine if you'll have a reaction or not. Test a small patch on your jawline or neck before applying to your whole face. And if you have any concerns about something, contact your dermatologist or an esthetician. Natural remedies aren't for everyone, but I've found several that have worked for me. Whatever you end up trying, make sure you keep in mind that these might not work for you. Your skin is as unique as you are, so it's trial and error that will help you find the best skincare regimen.