The Surprising Connection Between Eddie Redmayne And Prince William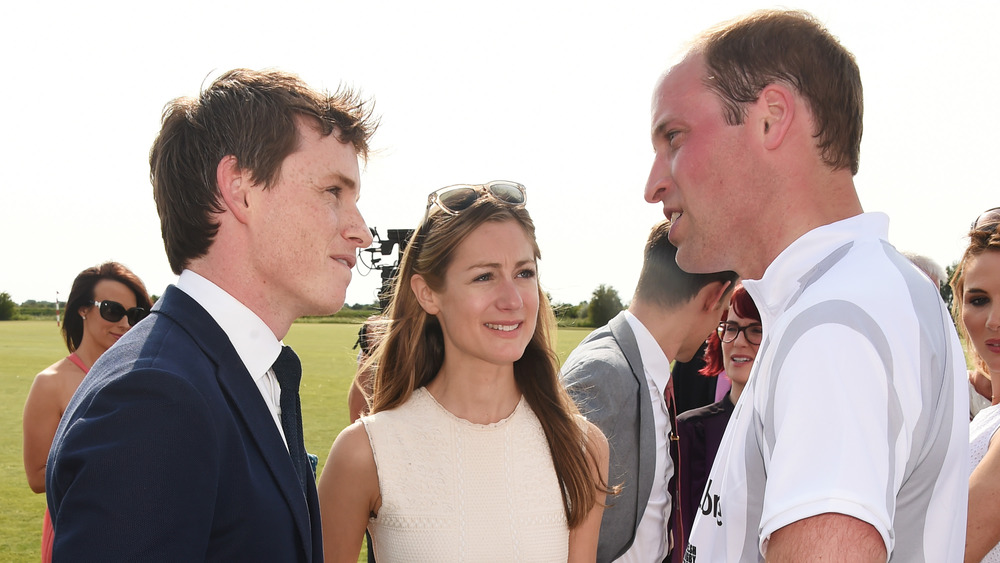 David M. Benett/Getty Images
From Hollywood to Buckingham Palace, the connections between the royals and the stars never ceases to amaze. Like his mother before him, Prince William has plenty of relationships with famous actors, singers, and other people in the public eye. But, in addition to being classmates at the British college, Eton, Eddie Redmayne also boasts a sports connection with the heir to the throne.
According to People, the British actor went to high school with Prince William in Berkshire, England. On Watch What Happens Live with Andy Cohen, Redmayne revealed that he shared classes and sessions on the rugby field with the prince. "I did play rugby with Prince William. ... I always felt a bit sorry for him, because basically any school you played, all they wanted to do was tackle Prince William and they could say, 'I tackled Prince William.' So if you were standing next to Prince William, like I was, it was actually quite easy and quite fun," he responded to a caller's question. 
Long known as the school for the upper echelon of British society, Eton boasts notable alumni, including British prime ministers David Cameron and Harold MacMillan, TV star Bear Grylls, and actors Hugh Laurie, Tom Hiddleston, and Damian Lewis, the Daily Mail notes.
Eddie Redmayne and Prince William were also in clubs together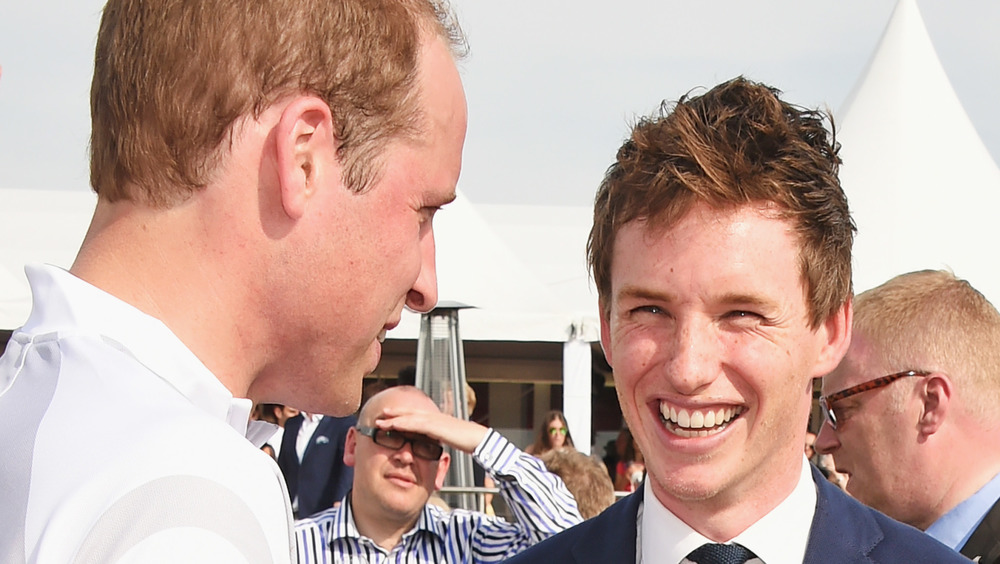 David M. Benett/Getty Images
Beyond their time on the rugby field, Prince William and Eddie Redmayne appear to have had other connections in various school organizations. People asserts that the two were both members of "Pop" aka "the elite Eton Society," which was "a group of seniors tasked with exercising discipline at the school." 
Redmayne also appears to be on friendly terms with more royals than just Prince William. W notes that in 2016, the actor received the OBE award from Queen Elizabeth herself. Of the experience, Redmayne said, "You go to Windsor Castle, and you queue up alongside the most extraordinary people who have genuinely done brilliant things, and you're an actor and you feel a bit of a schmuck." He continued, "You go through a door to meet the queen, and in that room is this huge assembly room of people, it's all royal and palatial, and there's a string quartet playing music...I suddenly heard them playing Coldplay. I think it was 'When You Rule the World.'"
Unfortunately, the actor was not invited to Prince Harry or Princess Eugenie's weddings, but Redmaybe brushed it off with "It's fine!" But, maybe we'll see more pictures of the two after their high school reunion.