The Unique Way Queen Elizabeth Is Commemorating Her 95th Birthday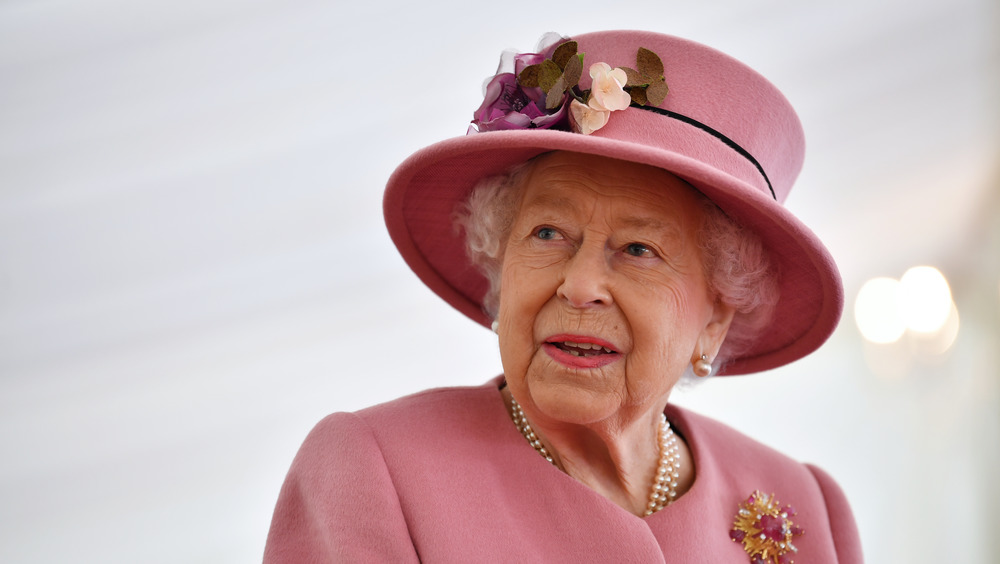 Wpa Pool/Getty Images
Queen Elizabeth's next birthday party won't be much like your grandma's! The sovereign is ringing in her 95th year in a big way. After all, she'll be the first British ruler to reach the age of 95 on her birthday in April, People notes.
The outlet explains that the Queen's 95th birthday will feature a new commemorative coin. The Royal Mint recently revealed the 5 pound piece, which is usually reserved for extremely rare royal occasions. In addition to her face, the coin also has a quote engraved, saying "my heart and my devotion," along with the royal cipher "EIIR" People reports. The quote references her first televised Christmas address from 1957, in which she used those words to connect with her people.
In the famous speech, the monarch said, "In the old days, the monarch led his soldiers on the battlefield and his leadership at all times was close and personal. Today, things are very different. I cannot lead you into battle, I do not give you laws or administer justice, but I can do something else, I can give you my heart and my devotion to these old islands and to all the peoples of our brotherhood of nations."
Since her reign began in 1952, the Queen's face has been featured on five coins that have circulated throughout the country, according to the outlet. 
The Royal Mint will release a series of new coins in 2021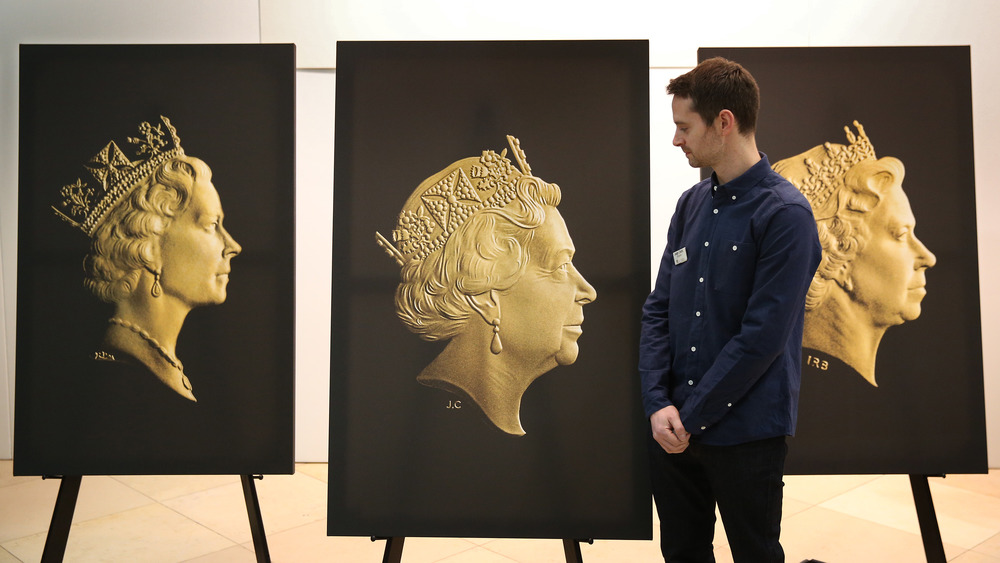 Peter Macdiarmid/Getty Images
In addition to the new coins commemorating the Queen, 2021 will also feature other minted coins with famous British faces. The Economic Times reports that the Royal Mint released various statements discussing the limited edition coins. "The commemorative coins we make provide a special opportunity to celebrate the people and events that have made a hugely important contribution to the UK and beyond."
"For 2021, a collection of coins celebrates and explores the stories behind Scottish novelist Sir Walter Scott, who made history come to life, John Logie Baird and the making of television, and HG Wells, the man who made science fiction reality."
The coins will be available in precious metals and also regular alloys to collect, the outlet notes. In addition to the other commemorative coins, the Royal Mint also commissioned a new 50p piece to denote the 50 years since the UK switched over to the new currency system. People explains that the new system includes 100 pennies per pound as opposed to the old school pounds, shillings and pence system.
Since many celebrations have been canceled since the start of the pandemic, the new Queen Elizabeth coins may have to take the place of the scheduled parties and tours.