How To Make Your Home Your Sanctuary During The Colder Months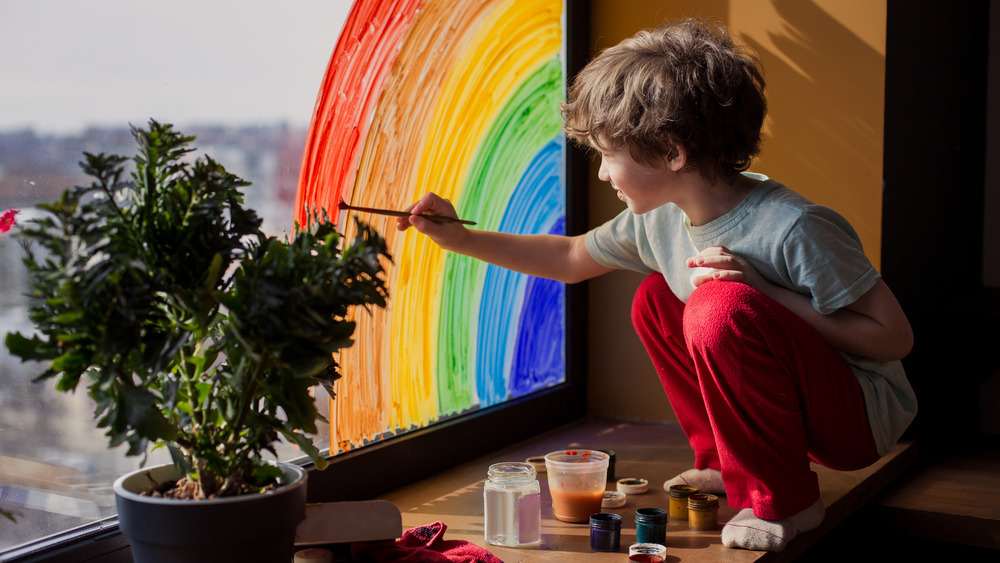 Shutterstock
With less to do this winter than in previous years, many people are finding themselves at home more often. A recipe for cabin fever, staying inside without having a cozy atmosphere to relax in can bring on the winter blues. Fortunately, adding a handful of items to your decor can make a big difference in the way that you feel.
Mindbodygreen chronicled a few ways to bring more joy into your space, including listening to tunes. Since sound carries vibration, it can instantly impact your mood and the way that you feel in your home. If things have been feeling blue, toss on a new playlist and move to the music. To involve your other senses, grab a few new scents of the citrus variety, the outlet suggests. In feng shui, both lemons and oranges are said to bring new, uplifting vibes to various spaces. Toss some pieces of fruit in a bowl to make a livened-up atmosphere or light an orange-scented candle to reap the benefits.
In fact, adding more color in general to your wardrobe and decor can help lift the winter blues, the outlet notes. Hang up some vibrant art, bring out the vivid linens and put the neutral ones away, and wear colorful clothes all season long for an uplifting boost.
Practice hygge and get cozy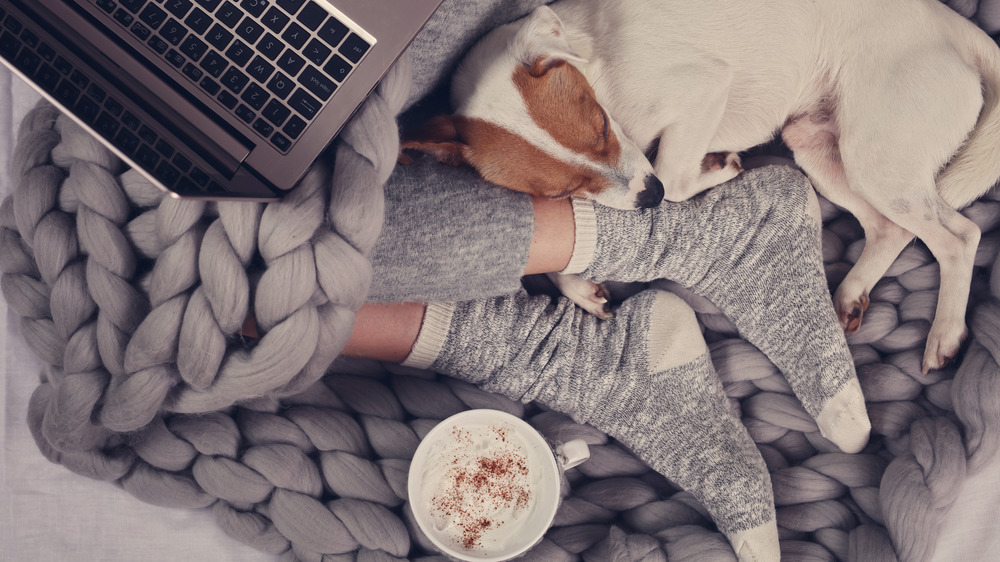 Shutterstock
Evidently, the Danes know a thing or two about keeping their spirits up during the colder months of the year. Meik Wiking, the author of The Little Book of Hygge: Danish Secrets To Happy Living and CEO of the Happiness Research Institute in Copenhagen, talked to SELF about the hygge premise, saying, "The true essence of hygge is the pursuit of everyday happiness and it's basically like a hug, just without the physical touch."
Think of anything cozy like socks, warm blankets, candles and your favorite comfy chair—all of these help set the mood for relaxation and a sense of safety. So, it really can be as simple as making your home feel as warm as possible with your favorite soft accents. As Wiking told SELF, "There is nothing fancy, expensive, or luxurious about a pair of ugly woolen hygge socks—and that is a vital feature of hygge. It's about appreciating the simple pleasures in life and can be achieved on a shoestring budget."
Yes, the secret lies in the simple pleasures—from the kitchen to your couch. Add relaxing activities and mindful munching on comfort food and your home will be the sanctuary you've always wanted.