Alex Trebek Left Ken Jennings With A Crucial Piece Of Jeopardy! Advice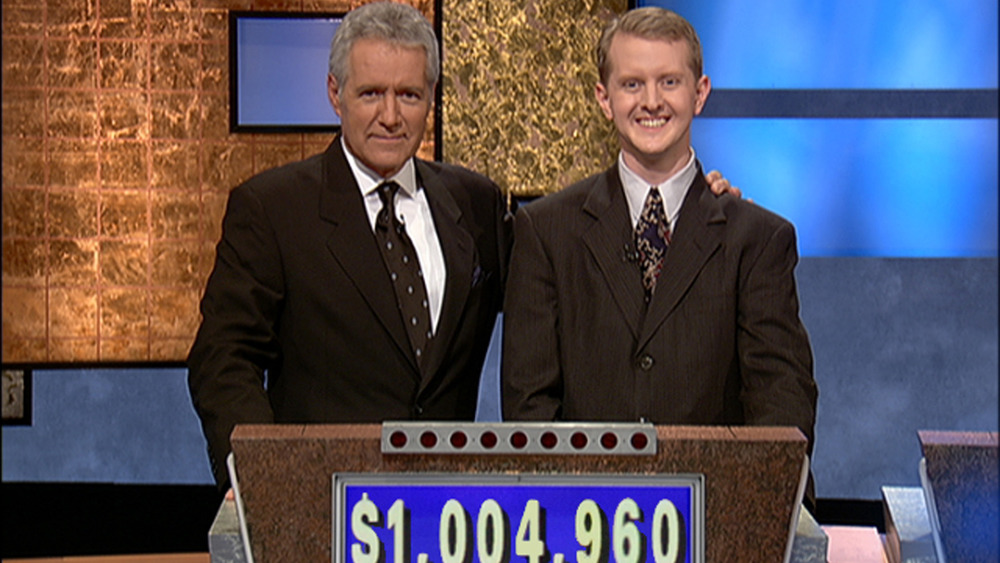 Getty Images/Getty Images
The world was heartbroken to learn that iconic game show host Alex Trebek lost his battle with cancer in November 2020. The 80-year-old passed away in his home, surrounded by loved ones, as shared by Jeopardy! in their official statement. It's hard to imagine the show's future without Trebek but sadly, the time has come for just that.
Whenever conversations of new hosts come up, so does Ken Jennings. Jennings scored the world's attention when he attained the longest winning streak in the show's history. He won the show 74 times in a row in a run that aired five months from June to November 2004 (via J! Archive). He appeared in many tournaments in the years that followed, most recently winning the Greatest of All Time title in January 2020.
Jennings returned to the show later in the year, as a consulting producer beginning in the show's 37th season (per Entertainment Weekly). "Though I've played my last round of Jeopardy! as a contestant, I'm delighted to have the opportunity to remain involved with my favorite show," Jennings said about the new role. "I'm still in on all the action, but I don't have to worry about phrasing things in the form of a question anymore."
The new year will start on a bittersweet note for 'Jeopardy!' fans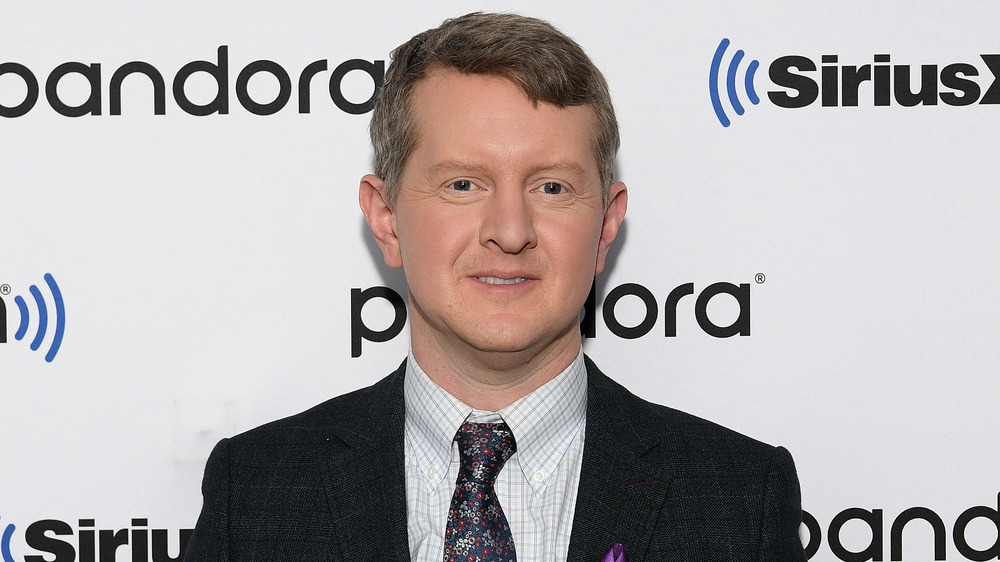 Dia Dipasupil/Getty Images
The final episodes hosted by Trebek will air the week of January 4. The next week, a series of guest hosts will begin filling in as the show searches for a permanent replacement. Ken Jennings was the first guest host named, according to CNN.
"We will honor Alex's legacy by continuing to produce the game he loved with smart contestants and challenging clues. By bringing in familiar guest hosts for the foreseeable future, our goal is to create a sense of community and continuity for our viewers," announced executive producer Mike Richards in a statement. A week ahead of Jennings' episodes' start date, he appeared on Good Morning America and recalled his final phone call with Trebek. "He was frail, but he was still very much Alex," Jennings shared. "I remember him just being very confident in me to be a guest host if he ever needed that — we were hoping we'd have him with us for longer."
He also revealed the key piece of advice Trebek left him with. "I was reminded of the thing he always emphasized about the show which was: He's not the star of the show. The host is not the star of Jeopardy! He always made it about the players and about the competition. It's just hard to imagine that in the TV landscape today, a star of his size saying, 'Hey, the game is not about you,' but that was great advice."