Dr. Dre's Serious Health Scare Has Fans On Edge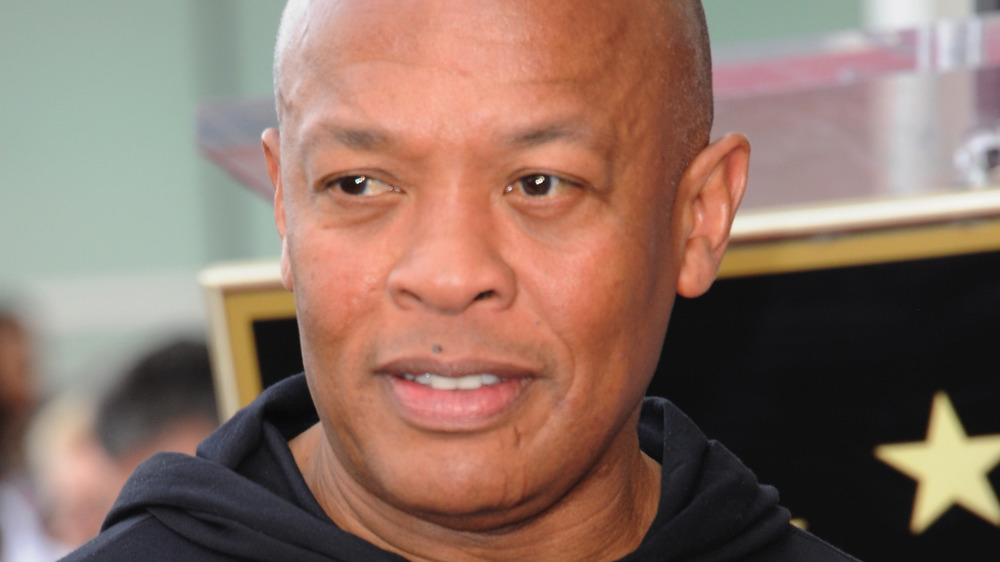 Albert L. Ortega/Getty Images
Friends and music fans alike are in shock over the developing news that music legend Dr. Dre is in the hospital after suffering a brain aneurysm. As Page Six and other outlets are reporting, the mega-mogul was admitted to Cedars-Sinai Medical Center in L.A. on the evening of January 4 with symptoms consistent with bleeding on the brain. He was placed in the ICU immediately and is said to be "stable and lucid." 
According to TMZ, doctors aren't yet sure what caused the aneurysm, but they are running tests on the 55-year-old rapper and music producer to determine the cause. According to the Mayo Clinic, an aneurysm is a bulge in a blood vessel leading to the brain, often in between the brain itself and in the tissue covering it. Patients may experience symptoms such as a sudden severe headache, double vision, facial numbness, or dilation of one pupil of the eye. If the aneurysm bursts (ruptures), it can be fatal.
Dr. Dre is in the midst of a difficult time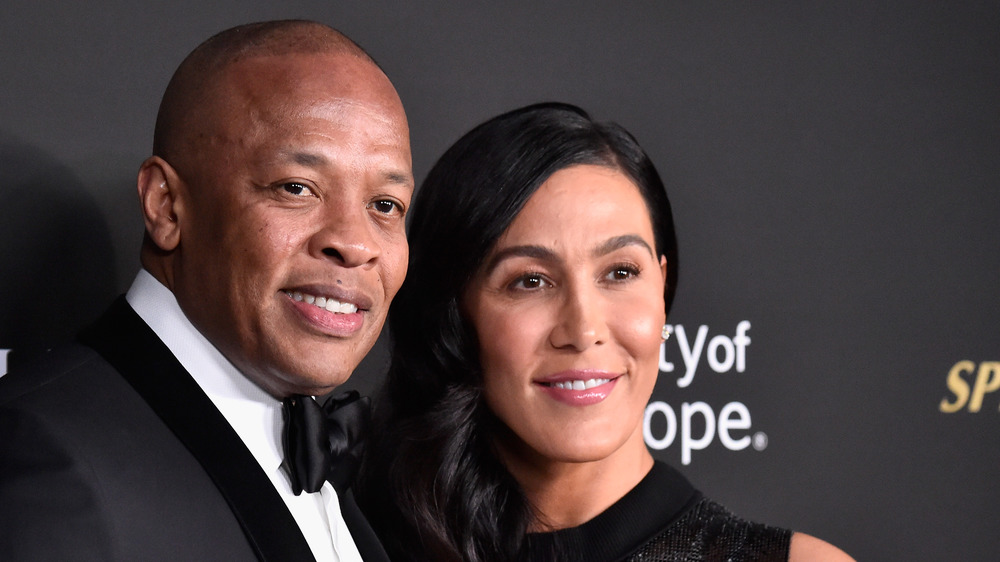 Frazer Harrison/Getty Images
Dr. Dre began life as Andre Romelle Young and began experimenting with music mixing and DJ'ing as a teen. He first came to public attention as a member of the group N.W.A and went on to found Death Row Records, Aftermath Entertainment, and Beats Records; among the many hip-hop and rap artists he helped bring to fame were Eminem and 50 Cent (per Biography). 
The report of his illness comes on the heels of another bombshell report last fall: Dr. Dre's estranged wife, Nicole Young, filed for divorce from the "Nuthin' But a 'G' Thang" rapper on the grounds of irreconcilable differences, seeking $2 million a month in spousal support, plus an additional $5 million in legal fees (per Daily Mail). She also claims that Dre tore up their prenuptial agreement years ago, so it should be considered null and void.
Fans reacted to the news of Dre's illness with shock and dismay. Among the Twitter reactions: "OH NO!!! He's a fave of mine, which says a lot since I'm a metalhead." "C'mon...really, 2021?" "Ugh please don't take Dre from us." "As a survivor of one [aneurysm], my prayers go out to him and his family."