Maria Menounos Shares New Details About Her Growing Family's Future
Albert L. Ortega/Getty Images
E! News correspondent Maria Menounos hasn't had an easy past few years. The 42-year-old was diagnosed with a brain tumor at the same time as her mother (via Brain & Life). About receiving her diagnosis, the longtime entertainment reporter said, "I actually started laughing. I was just like, I can't believe this could possibly be happening again in my household."
The good news is that Menounos is now doing well, although as the star revealed during her Better Together show, her mom is still dealing with major health concerns related to her brain tumor and cancer diagnosis, and, she was also recently diagnosed with COVID-19 (via People). She further explained her family's continued health challenges on Instagram, writing, "The last two weeks have been challenging. I shared on my show @bettertogetherwithmaria today that my parents were diagnosed with Covid on Thanksgiving Eve. Two parents, two hospitals."
Maria Menounos is giving her family a reason to fight — babies!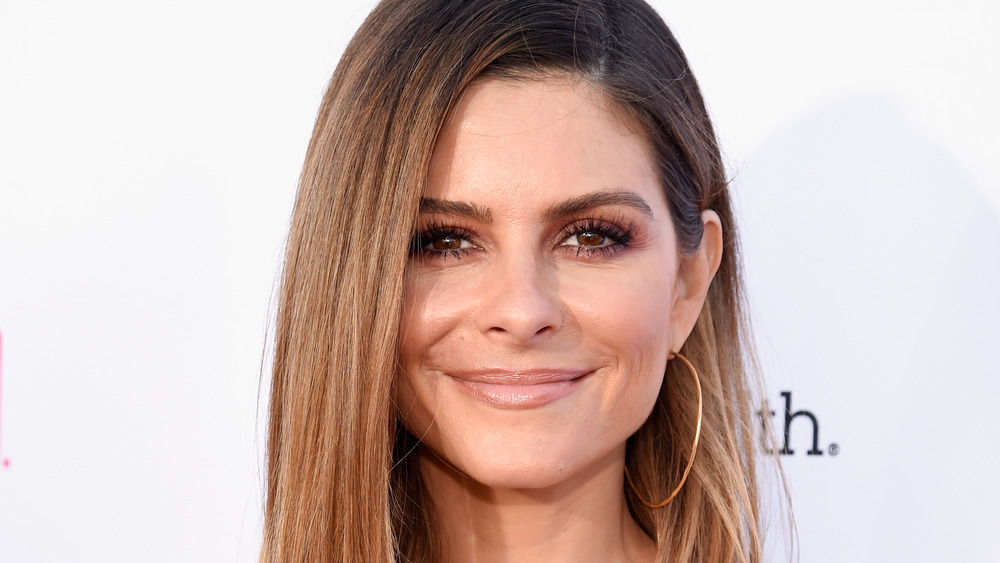 Kevin Mazur/Getty Images
Fans will recall that Menounos and her longtime partner Keven Undergaro got married on live television on New Year's Eve in 2018 (via USA Today). That year, Undergaro told People about the couple's desire to start a family, "We definitely want children." He added about his new wife, "But I'm very concerned about her going through a pregnancy, and I would like to explore [using a] surrogate because her body has been through hell. I want a baby desperately, but I don't want it to be at the risk of her health."
Now it seems their baby dreams are coming true (via Yahoo!). As Menounos revealed on an episode of her podcast about sharing encouragement with her mom, "Yesterday, I said to her, 'You gotta get strong, you gotta hang on — you've got grandchildren coming, and they might even be showing up...' well, they're definitely showing up next year. I was gonna say around a certain time, but I won't share yet because I don't wanna — anyway!"
We don't know if the star is indeed using a surrogate, but she did share that she is even considering leaving Los Angeles to focus on family, saying, "especially in the kid phase of our lives, [I] want something different. ... I think Nashville might be Mama Bear's bed."
She gave one more hint about the babies, referring to them as "diva No. 1 and diva No. 2."