The Truth About Winning Family Feud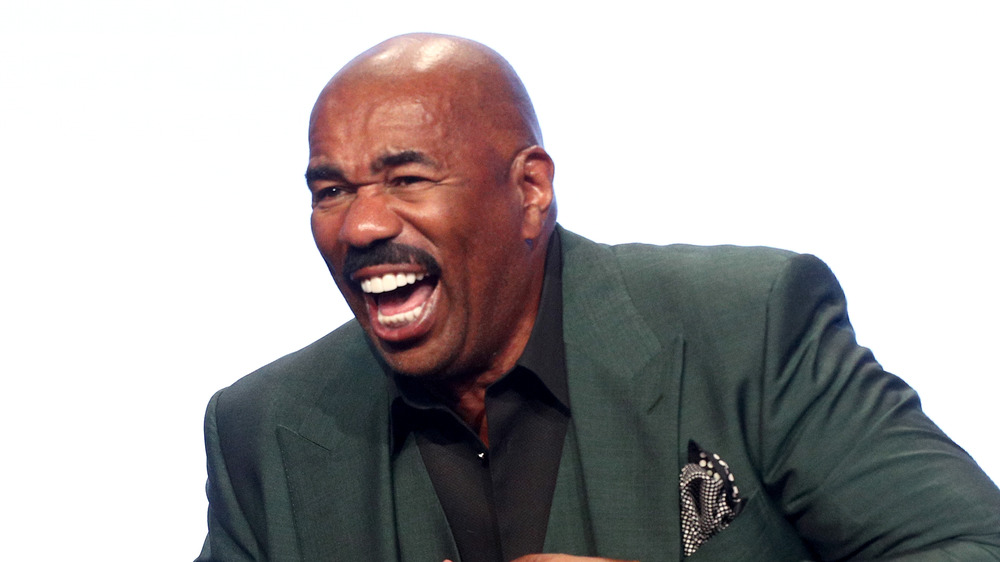 Frederick M. Brown/Getty Images
There's nothing quite like the bright lights and catchy theme music on a game show. And Family Feud has had decades of time to perfect both of these. Created by Mark Goodson and first airing in 1976 on ABC, Family Feud has become a staple of daytime TV (via Southern Living). The game centers around two families who face off in hopes of winning the final cash prize or a new car. Each episode starts by introducing both competing families, and asking them to fill in the blanks from themed surveys. The winning family of that round moves on to play fast money (per How to Adult). The families responses often cause outbursts of laughter from the host, audience, and those of us sitting on our couch. Yes, this game show is literally fun and games, but what about the winners? Are they laughing all the way to the bank? Here is the truth about winning Family Feud.
You have to wait a few months to receive your prize money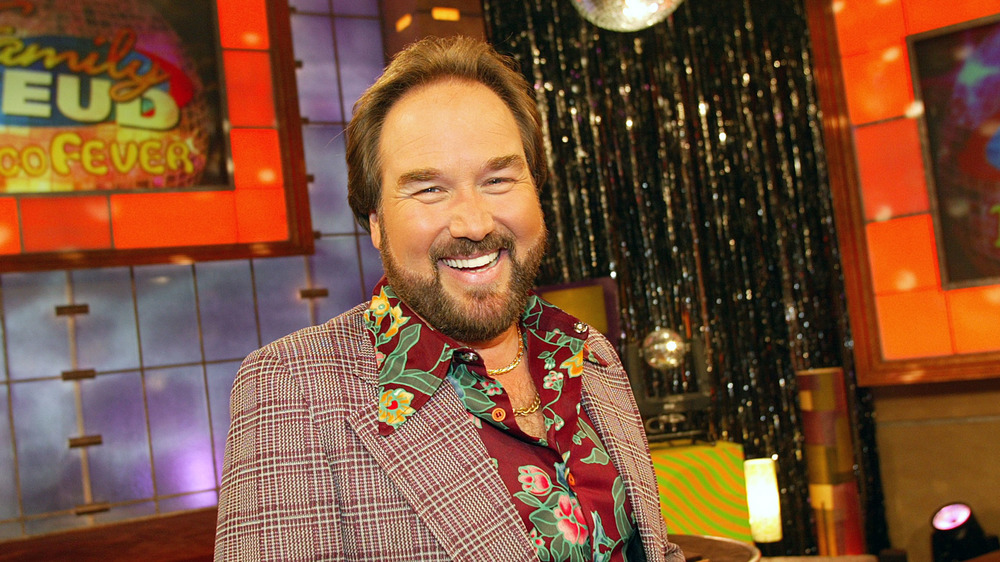 Kevin Winter/Getty Images
Luckily for us, we've got an inside take on the whole winnings situation. Former contestant Cole Simmons shares some behind the scenes secrets from his experience as a contestant on the show after he and his family appeared in four consecutive episodes. "You don't get your winnings until 90 days after the show airs. It is automatically divided five ways. It will be subject to income tax," he states (via eternal lifestyle).
So if the winning prize is 20,000 dollars (which it has been since 2001), then each member of the winning family of five would receive 4,000 dollars. Not exactly a retire and buy yourself an island sum of money. But still, not a bad paycheck for spending a little bonding time with your family on air. And what about the car? How do you split that with the other winning family members on your team? "If you get the car, they just give you a car and you figure it out. If you take the cash equivalent, that is divided," says Simmons (via E! Online).
You can win a sizable sum, or very little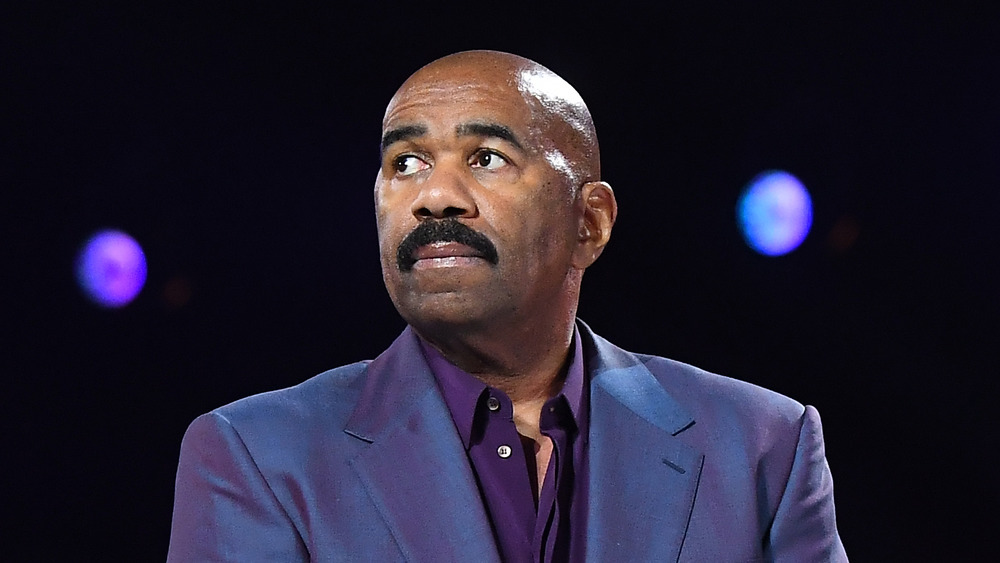 Paras Griffin/Getty Images
20,000 dollars is a nice chunk of money, but it appears that each family can win a much larger, 100,000 dollar chunk, if they continue on a five game winning streak (per Family Feud). It is also stated that former contestants of the show, winners or losers, must wait ten years to be eligible to play again. 
On the flip side, a family only wins 20,000 dollars if they also win the "fast money" segment after already beating their competitors. So if you don't succeed in the last part of the game, then your family will receive a total of five dollars per every point earned while answering questions in the first part of the show (via Thought Catalog). So, we get that Family Feud is not the game show with the most jaw-droppingly high cash prizes. But it's likely the contestants have done their research and knew this before showing up in front of those bright lights, and dancing along to that catchy music.