The Untold Truth Of Vanderpump Rules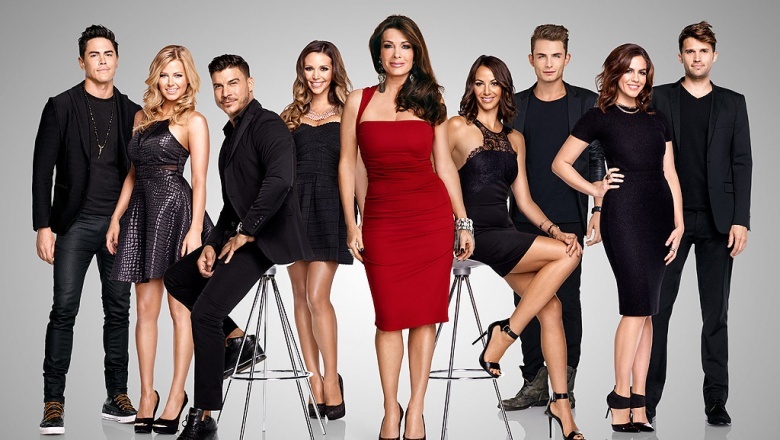 Bravo
Vanderpump Rules is back, and it's better than ever; new romances, new scandals, and new rumors will keep you coming back for more week after week. But can all that drama you see on television really be natural? Well, the SUR crew definitely doesn't mind being in the limelight, so we were able to track down plenty of interviews from them. We found out what their plans were before the show and how they landed the job in the first place, among many other drama-filled facts. Check them out now.
Jax had other plans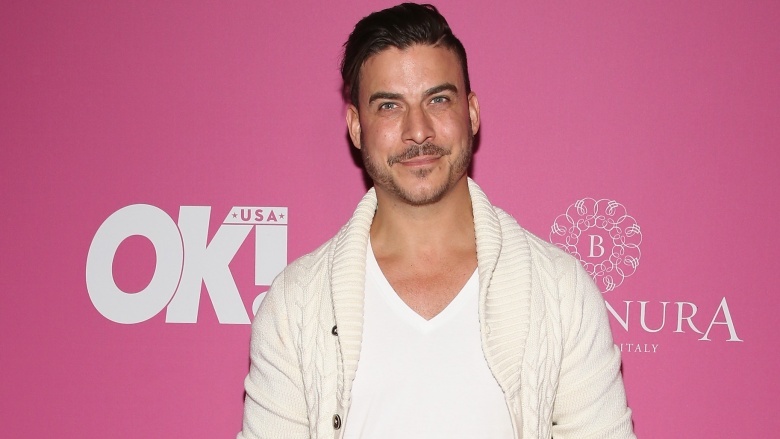 Getty Images
Florida native Jax Taylor originally did not plan to become a reality star. That's shocking news, since he seems to be made for the genre; from cheating scandals to elaborate lies, he truly makes the show go round. But according to a Bravo special, Jax was actually planning to move back home to become a firefighter. "If it wasn't for, I'd have to say Stassi [Schroeder] and Lisa Vanderpump, I'd be in Florida right now fighting fires."
Scheana originally said no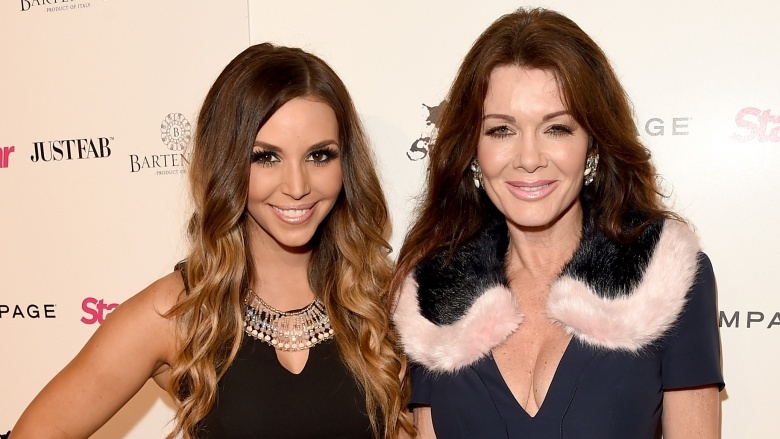 Getty Images
It's hard to imagine Vanderpump Rules without Scheana Marie, but she originally said no when producers approached her. She shared in an interview that she had reservations about doing a reality show because, at the time, she was trying to focus on her acting career. "You can't go from a reality show to acting," she said on the Juicy Scoop podcast (via Fashion & Style). She eventually changed her mind after producers revealed it would focus on the cast's careers. "I wasn't all about it until I sat down with the producers and they talked about what a career driven show it was and how it would focus on us following our own career paths to, and then I was really excited to do it," she told Lifetime UK.
Katie is the low-maintenance one
Getty Images
Katie Maloney may have started her beauty blog Pucker & Pout out of a love for all things beauty, but that doesn't mean she is obsessed with appearance. In fact, she actually likes to go the natural route. Maloney even makes her own shaving cream out of olive oil and aloe vera gel. "You just whip it up and it works as well as any other product you can find," Katie shared in an interview with Glamour. The reality star is also a big fan of shampooing her hair just once per week. As she says, "that's what dry shampoos are made for!"
Sometimes true love prevails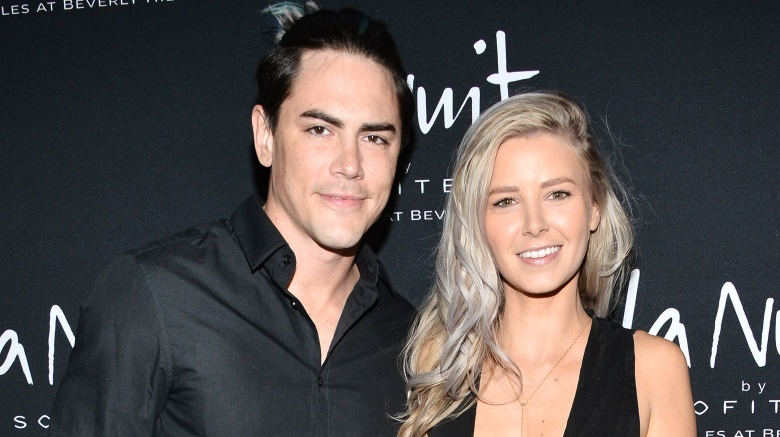 Getty Images
After watching a season or two of Vanderpump Rules, it's easy to lose faith in romance, what with all the relationship drama and everything. Well, don't lose faith in love just yet, because Ariana and Tom Sandoval are actually the real deal. "Tom and I have had the relationship of my dreams since day one. The openness, honesty, and sense of adventure that we share is very exciting for both of us," Ariana explained to All Things Real Housewives. "We find adventure in everything and love to explore the world together. There is a lot of that in our future."
Tom Schwartz almost ended up in the hospital (and not for the reason you think)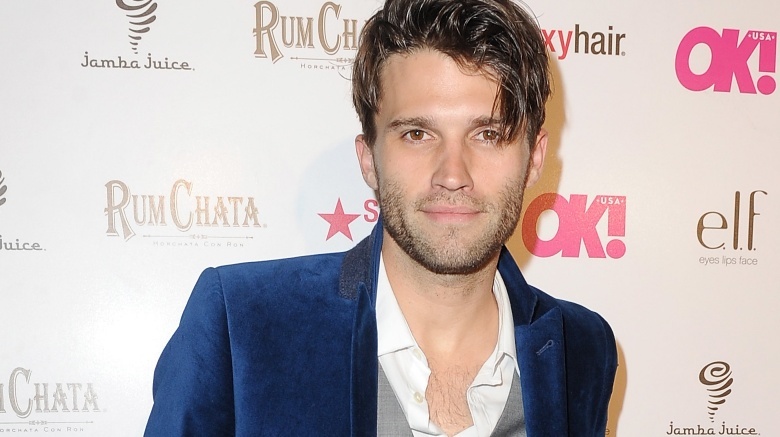 Getty Images
Much like Taylor, co-star Tom Schwartz could have ended up following a completely different career path, one that might have landed him in the hospital. For good reasons, anyway. "I was Pre-Med in college," he told Modent Mag. "[But] what I really wanted to do was act. I thought, 'who am I to think I can be an actor?' I tried to deny the feeling for awhile but then I got into print [modeling] work and the entire being on set thing was really fun." Clearly, his decision to switch gears has paid off.
The girls allegedly formed an alliance before the reunion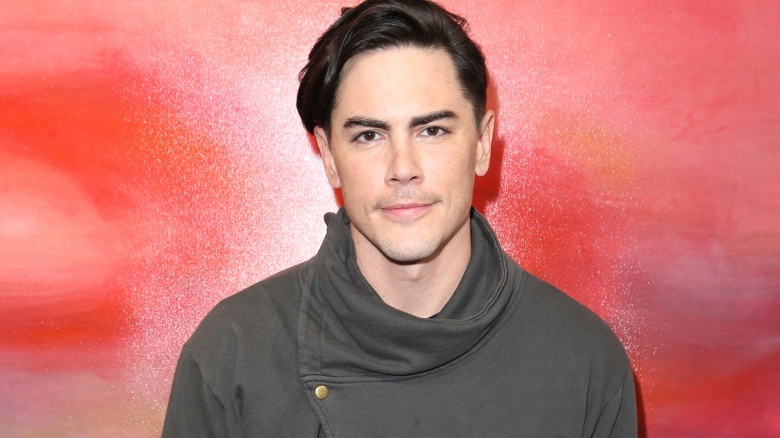 Getty Images
If you ever wondered why the reunion specials can be so heated, well, that's because there might be some behind-the-scenes strategy involved. In fact, after the season 4 reunion, co-star Tom Sandoval accused some of his female co-stars of forming an alliance to protect each other before cameras started rolling.
"We're in those chairs for a total of nine and a half hours. In that entire time, not a single time did Stassi, Scheana, Katie [nor] Kristen have a single disagreement with each other," he told E! News. "Anytime anything was said about any one of them, you had to talk to at least two of them." Sandoval wasn't a fan of this plan. "They met the day before and hung out so obviously they had some sort of alliance or agreement or whatever," he explained. "Things need to be called out and addressed and I felt like at times that I was the only one who did it."
Stassi starred in two other major reality TV shows before
Getty Images
Vanderpump Rules would not be the same without the infamous Stassi — the beautiful, ruthless queen of SUR rules her kingdom with an iron fist. Given how well she plays for the cameras, it should come as little surprise that Vanderpump Rules marks her third major reality TV show.
She first became famous in 2005 when she appeared on CBS' Emmy-winning show The Amazing Race. "I didn't have a chance to think about if it was something I wanted to do," she told Entertainment Tonight. "It was always just been something that I've done. And then I realized that I was kind of good at it."
Stassi was just as opinionated then as she is now. "I remember why we lost — because my family didn't listen to me. Because I'm always right! If they just would've listened to me!"
A few years later, those same producers cast her in the one-season show, Queen Bees, about seven mean girls living together and fighting. This experience almost soured Stassi on reality TV for good. "I lied about who I was. I had to tell stories about how I was mean to people, and I made them all up!" she explained to Entertainment Tonight. "Most of the girls in there were not, like, actual mean girls. But they filmed us 24/7 and we lived in a house for a month and had therapy every day, so we convinced ourselves that we were bad people that needed therapy. That I was actually mean. Once it all ended I was like, I just had to do full-on method acting to make this work," she shares. "I had nightmares for — oh my God, so long after that show. That cameras were always filming me and making me be something I'm not. When you're filmed 24/7, it's scary. I couldn't do that again."
This is why you could never work at SUR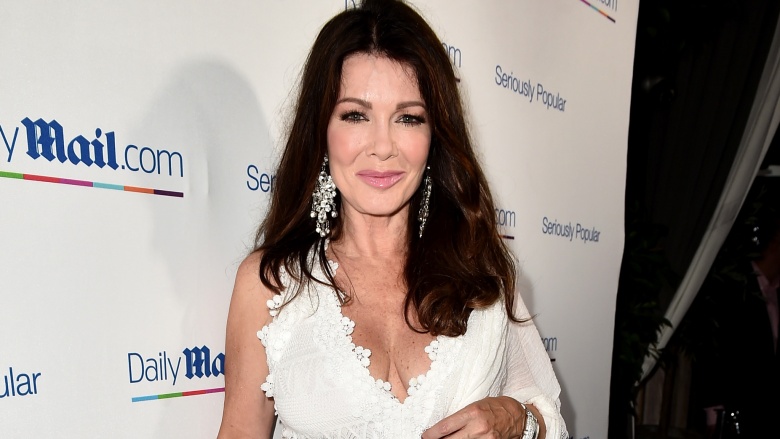 Getty Images
In an interview with Glamour, the SUR staff explained why their group is so incestuous: you basically have to know someone who works there to have a chance at getting a job. "Everyone who starts working there is either a friend of a friend or they know someone. We never really hire anyone who walks off the street and hands in a resume," Stassi said. "I had friends who were working there, and I was always coming in for drinks, and I just figured I might as well work here. I'm here all the time."
Scheana came to SUR after Lisa Vanderpump asked her to switch from Villa Blanca. Jax, meanwhile, credits Stassi for getting him a job. According to Jax, the competition around town is pretty stiff. "It sounds weird, but it's actually harder to get a bartending job in this town, then it is an acting job. It's extremely difficult," he shared. "They don't care what your experience is. It's sad to say, but it goes on a looks thing. It's basically, Can we get a headshot? We don't care where you've served before. Can we just have a headshot?'" Ah, Los Angeles.