Chris Harrison Lends His Face To This Surprising Product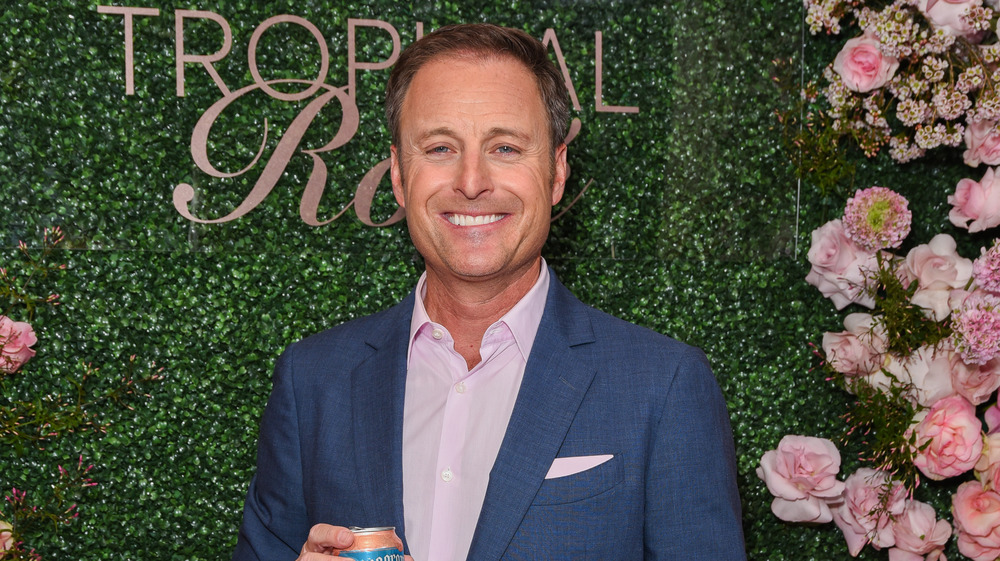 Presley Ann/Getty Images
He might be a poster child for the entrepreneurial game, but Chris Harrison's latest endeavor may have fans scratching their heads. The host of the wildly popular Bachelor and Bachelorette series recently lent his face to his very own set of bobbleheads.
According to Yahoo Entertainment, Harrison teamed up with the National Bobblehead Hall of Fame and Museum to create two figurines of the host in his natural habitat — one in a suit with a rose in hand. The second product features him seated next to a few candles and a small bouquet of roses, similar to the atmosphere producers create during the "Tell All" specials. Apparently, the rose that the first bobblehead holds can be removed to hold a real flower, in case you're planning on customizing your latest home accessory, Page Six reports. 
Harrison gushed, "I feel like I've finally made it by having a bobblehead. These are so fun and the perfect addition to any dramatic event." You can get your new figurines for the bargain price of $30 a piece, or pay $50 for both, the outlet notes. If you're looking to add them to your collection, you better act fast — they're strictly limited edition.
Chris Harrison has an empire of his own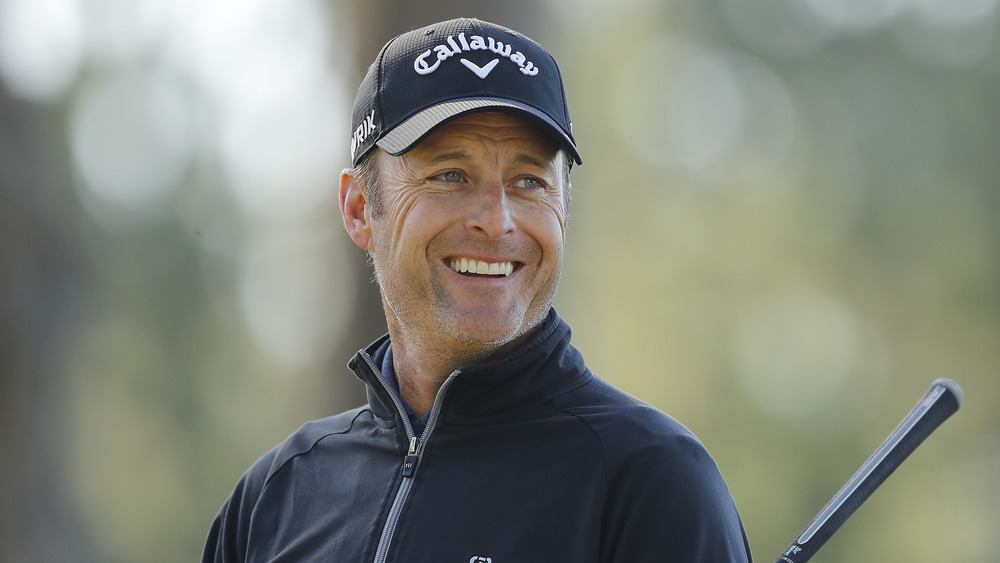 Michael Reaves/Getty Images
In addition to being the face of one of the longest running reality shows in history, Chris Harrison also has published a romance novel, created a wedding band line along with sparkling rosé company, and co-owns a pub in Texas, per Yahoo Entertainment. On top of his work as host of The Bachelor series, he's also appeared on Who Wants to Be a Millionaire as well.
Recently, his hosting gig got called into question after he relocated from Los Angeles to Texas, Us Weekly reports. During the latest season of The Bachelorette, Harrison took a brief hiatus from his hosting duties to take his son to college, with Jojo Fletcher helping out in his absence. After Fletcher teased her bigger role in the next season, fans speculated that Harrison may be taking a longer leave than many had imagined. 
As for other changes that The Bachelor series may undergo following updates to accommodate safe filming throughout the pandemic, Harrison shared a few thoughts from behind the scenes. The host told Entertainment Tonight that, "I don't know about hometowns, people always do it like this, but bringing the mountain to Mohammed was interesting," Chris shared. "Families had to come to us, there was a level of intimacy and change in that as well. So, I think there's some things we may take out of this that we like."
Only time will tell what The Bachelor looks like in the future, and if Chris Harrison will still hold its top spot as host.