Lea Michele Shares Relatable Postpartum Side Effect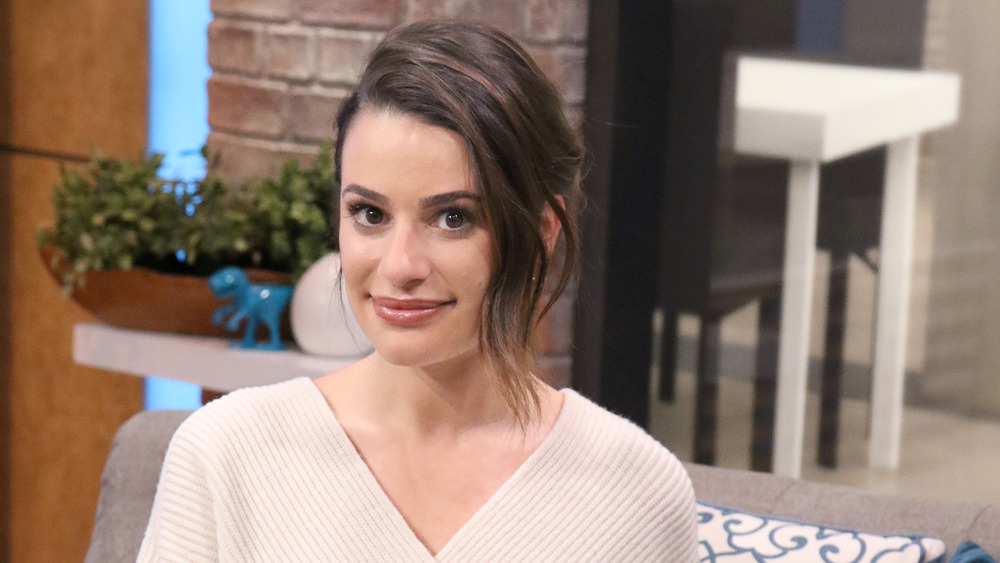 Jim Spellman/Getty Images
Oh Lea Michele — we so feel your pain, and so do many other moms. The Glee actress confessed to losing her hair postpartum, and it turns out this condition is totally normal per the American Academy of Dermatology. Caused by a drop in estrogen after birth, the good news is this type of hair loss is temporary. But that does not mean the struggle is not real for mothers like Michele, who, well shared this exact sentiment via her Instagram Stories. "The postpartum hair loss is REAL," she posted with a pic of a wad of hair in her palm (via Us Weekly).
Michele also shared her plans for a change in style in the near future. "Enjoying this long hair while it lasts because the mom bob is right around the corner," the 34-year-old wrote alongside a selfie
The first time mom welcomed her son Ever in August (via Refinery 29). The actress married Zandy Reich in 2019 (via The Hollywood Reporter).
Lea Michele's hair has actually been kind of iconic over the years
Since Ever was born, Michele has been sharing glimpses of her life as a new mom on Instagram. She has been careful not to show his face, however. It's clear she is enjoying her new role — but still, hair loss is not fun, and consider that Michele's hair has long been the subject of envy. Many stories on sites like InStyle have chronicled the gorgeous star's tresses and the various trends they follow. As far back as 2011, Seventeen magazine was sharing tips with readers about how to get hair just like Lea Michele. And a quick internet search turned up Pinterest boards dedicated to worshipping the actress' locks.
But the dreaded mom shed won't last forever, with the AAD recommending the exact remedy Michele has pledged to adopt — trying out a new hairstyle. Moms who are coping with the same issue as the star can also test out a volumizing shampoo and a conditioner formulated for fine hair. Or hey, there are always cute hats!