The Truth About Kate Middleton's Net Worth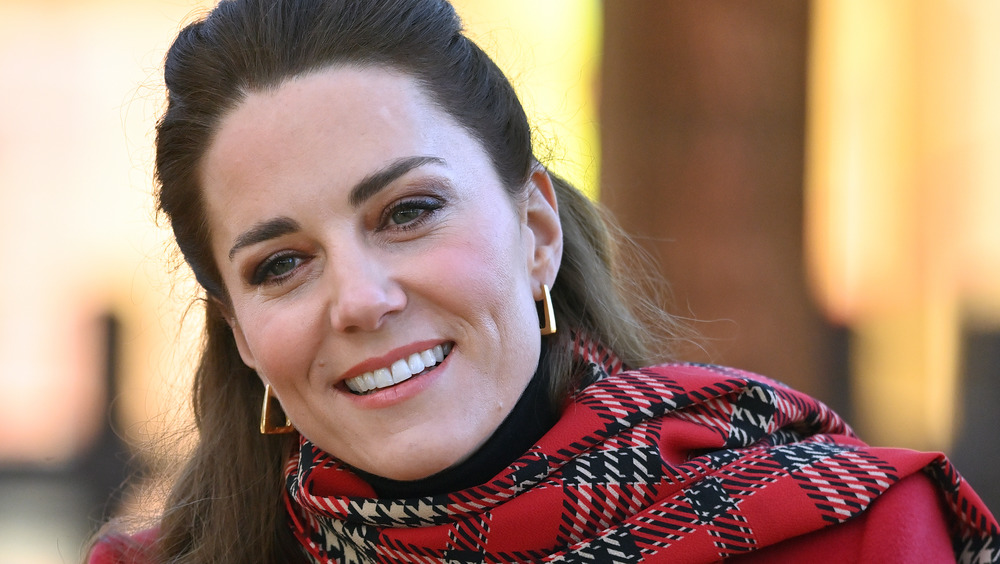 Pool/max Mumby/Getty Images
The Windsors reign as the world's most famous family, and they certainly have the net worth to show it. In fact, the family boasts billions of dollars from their private estates, precious gems, art collection and the Crown Estate trust. Town & Country reports that this trust bears allegiance to neither the British government or the Crown, but serves as the sovereign's personal estate. This holds even more properties and assets tied to the monarchy. Apparently, the estate holds an estimated $17.4 billion value, as of 2019.
Through their various duchies and land holdings, the senior members of the royal family fund their private expenses, with Prince Charles racking up a net worth of $400 million, per the outlet. Prince William and Prince Harry both boast a cool $40 million from their holdings, trusts from their mother and great-grandmother and military salaries. 
But, as for the future King William's wife, it appears as though Kate Middleton had a fortune to her name before she walked down the aisle. In fact, the future Queen consort's net worth is $10 million, according to Celebrity Net Worth. Reader's Digest reports that her family's $50 million in their company's holdings have a lot to do with the number of zeros in Kate's bank account.
Kate Middleton has family money
Max Mumby/indigo/Getty Images
Kate Middleton didn't marry Prince William and see money in her account the next day — she already had it. Reader's Digest notes that the Middleton family's company, Party Pieces, is known as the U.K.'s top online party brand. The Middletons founded their now-lucrative company in the late 1980s, their website explains, and now is valued at around $50 million, per Reader's Digest. 
Additionally, Kate's father, Michael Middleton, comes from the British aristocracy, Town & Country notes. A recipient of family trust funds, Middleton also worked as a flight dispatcher, where he met his now-wife, Carole. Together, they run the family's company.
Now, as one of the country's top style icons, Kate Middleton is said to bring the country more than her net worth every year. Reader's Digest explains that the amount she generates in tourism and clothing sales is quite substantial. Combined with her husband's fortune, the Duchess of Cambridge is set to inherit even more when her father-in-law becomes king, per the outlet.
Despite her favorite styles from H&M, Kate Middleton certainly has the budget for designer duds.