A Look At The Luxury Cars Queen Elizabeth Owns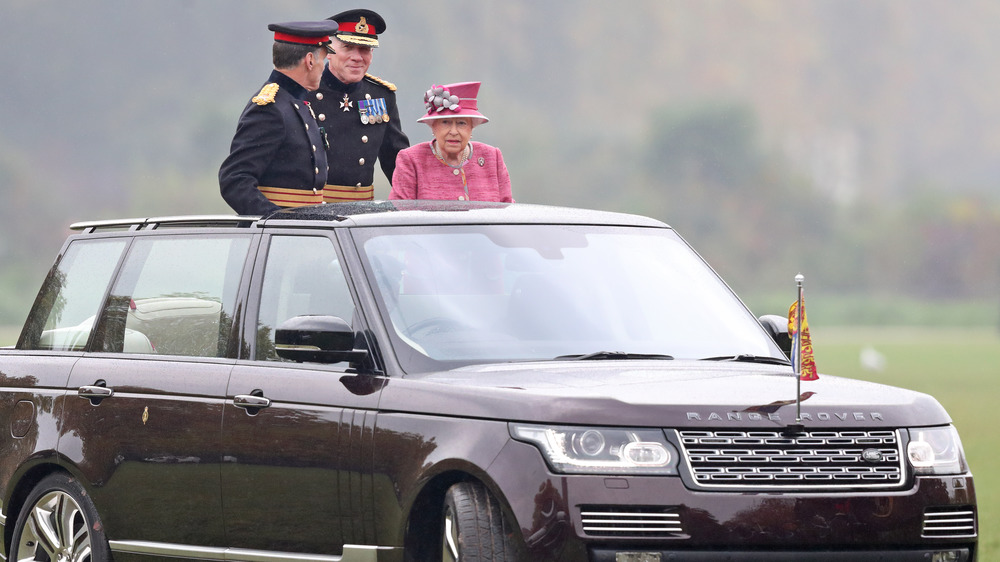 Max Mumby/indigo/Getty Images
While Queen Elizabeth stays very busy attending to affairs of the state, she also gets to enjoy the perks of being queen. While she is working in a formal capacity, she has a fleet of eight limousines on call to drive her and her aids around, wherever they may need to go. Her royal highness' state cars include three Rolls Royces, three Daimlers, and two Bentleys, according to The Globe and Mail. It is easy to spot a royal car since each vehicle has a painting of the royal coat of arms on the boot. 
An interesting fact that many may not know is none of these state cars have license plates. What's more, two of her state limousines were given as gifts to her, according to the U.K.'s edition of GQ. The first was a Rolls Royce Phantom VI and the second was a Bentley. The royal family's car collection is said to be their crowning jewel with all of the family taking immense pride in their compilation.
Queen Elizabeth has a taste for the classics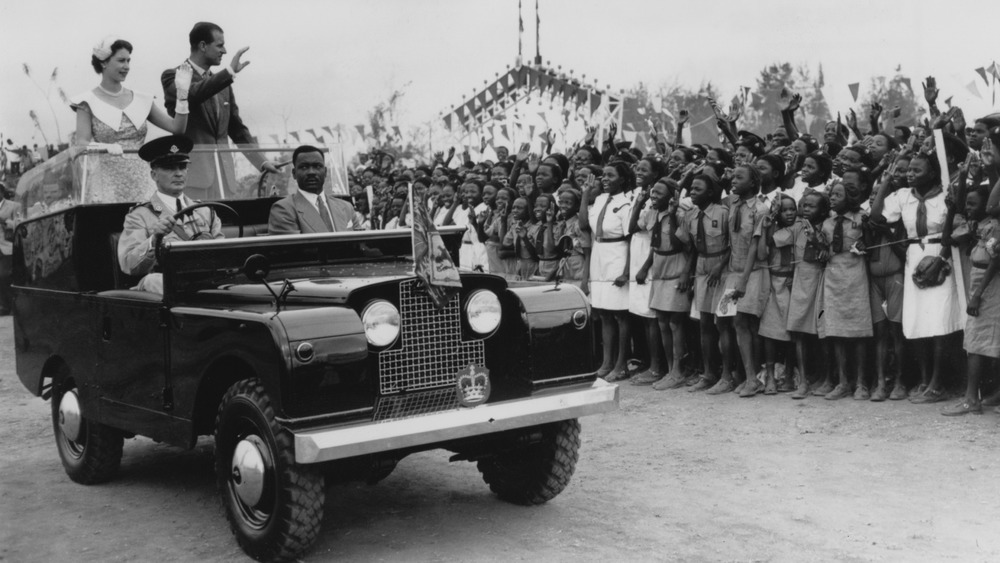 Fox Photos/Getty Images
At the age of 92, Queen Elizabeth seems to have no intention of slowing down anytime soon. And she has a hefty collection of classic cars that are worth about £10 million, according to Motor Biscuit. She owns a 1965 Mercedes Benz 600 Pullman Landaulet, not too shabby. One of the more impressive vehicles at her disposal would have to be the 1929 Daimler Double Six, even though it looks like Cruella de Vil's car! Daimler first built the car to compete with Rolls Royce. The queen really knows her stuff and owns several models of the brand. 
To keep her love of British cars going, she has an extensive range of Land Rovers. One of her favorites is the 1953 Land Rover Series 1, as she can often be found driving around her estates in it. She also owns a 2002 Land Rover Defender, which is the epitome of everything British, thanks to its off-road capability. It is not the most expensive car in her collection, but it just may be the most loved.
Queen Elizabeth drives herself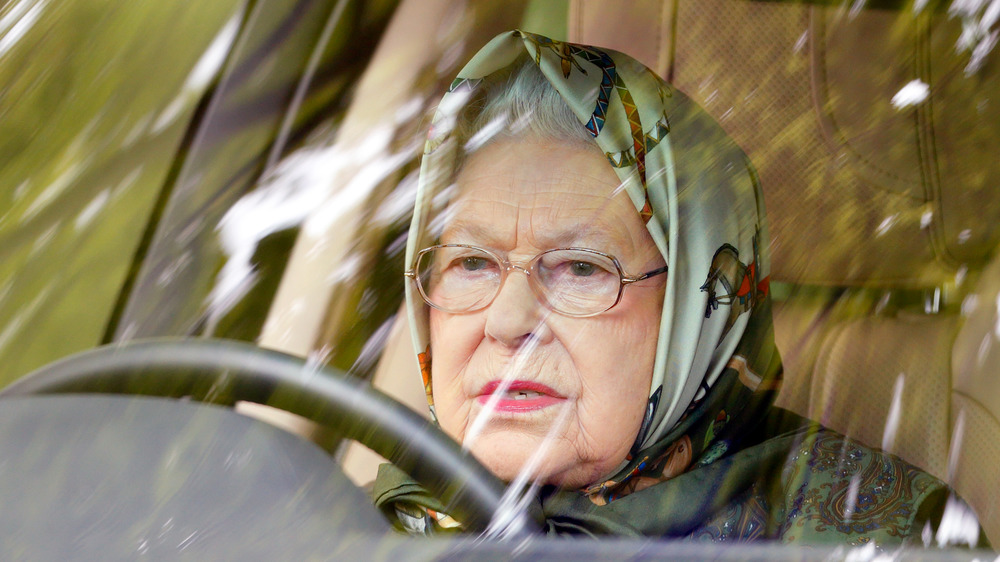 Max Mumby/indigo/Getty Images
While protocol dictates that a queen should always be chauffeured around and never behind the wheel, Hot Cars reported that the monarch was spotted giving Kate Middleton's mother a tour around grouse moors estate. While she may be a stickler for tradition, Her royal highness seems to enjoy a Sunday afternoon drive. And if she ever wanted to pack her family into a sensible car, she could pull out her 1956 Ford Zephyr Estate. The American classic was one of the largest family cars back in the 1950s and would have been perfect for the princes and princesses to pile into. 
And even though she technically does not have to hold a valid license thanks to her royal stature, it wouldn't matter when it comes time for her to take a spin in her very own carriage, or the Royal Gold State Coach, which first appeared back in 1762 (via Motor Biscuit). The gold carriage is only now used for formal ceremonies such as a coronation, and royal watchers will see likely it again for Prince Charles' coronation. And perhaps the most sentimental car out of the entire collection would have to be Prince Charles' 1955 Imperial Midget Racer (via Hot Cars). What was given out of love has now turned into a rare collectible due to its inability to make it as a proper race car.