The Real Reason Meghan King Is Still Not Divorced From Jim Edmonds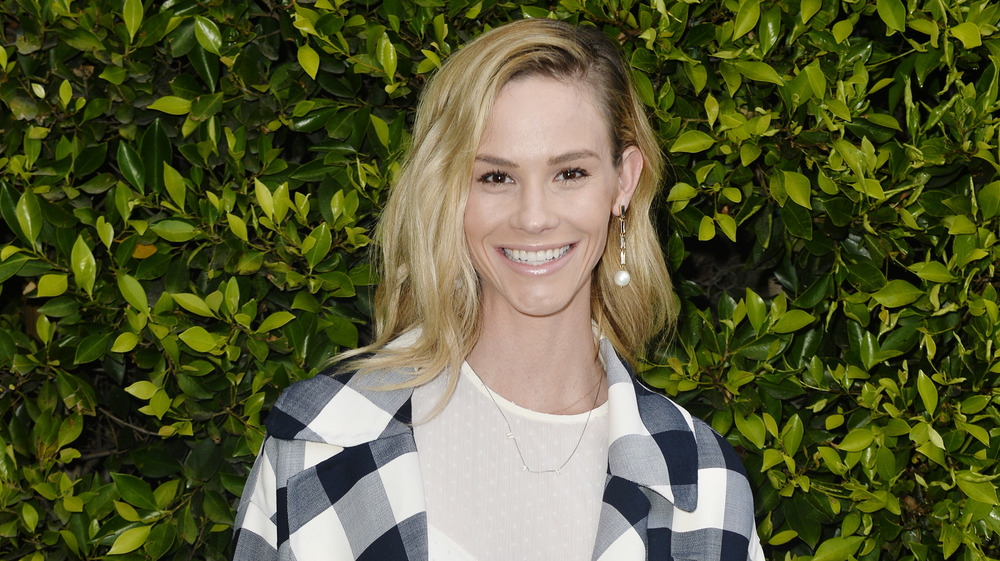 Jerod Harris/Getty Images
It seems like the divorce drama between Meghan King and Jim Edmonds has been playing out in the public eye forever. The couple, who share three children, Aspen, age 4, and twin sons Hart and Hayes, age 2, has not held back from speaking their minds about one another, with the former professional baseball player calling their marriage "loveless and abusive" (via Today). Meanwhile, King has said her "wedding ring symbolizes fraud" because her husband cheated on her (via Cosmopolitan).
Given their obvious contempt for one another, the couple is looking to divorce following their five year union, having said "I do" in 2014 (via Us Weekly). Indeed, by 2019, the couple had split over allegations of infidelity on Edmond's behalf. In October of that year, he would file for divorce.
And yet, according to Fox News, King and Edmonds were unable to finalize their not-so-amicable divorce in 2020.
Meghan King explains why she is still legally married to Jim Edmonds
In a new blog post, the former Real Housewives of Orange County star noted her negative feelings about the past year — which of course, many of us can empathize with given the pandemic. "Goals for the year don't work anymore because now we know those goals can be stolen from us just. like. That," King wrote.
"My main one was to get divorced but here I am married as ever," she went on to say, elaborating, "Dude, Covid courts won't even let me get divorced." King went on to write, "I feel like that pretty much sums up 2020: I can't even accomplish the s*******t thing on my list."
But the reality mom left her readers with a positive message, sharing, "Here's my new goals: listen to my intuition more, stop planning so rigidly, live my life out loud, and use less punctuation (this one's not going well so far)." She noted finally, "Life is short but a lifetime is long. Please, love your neighbor and love your planet."