What Jeffree Star Has To Say About Rumors He's Dating Kanye West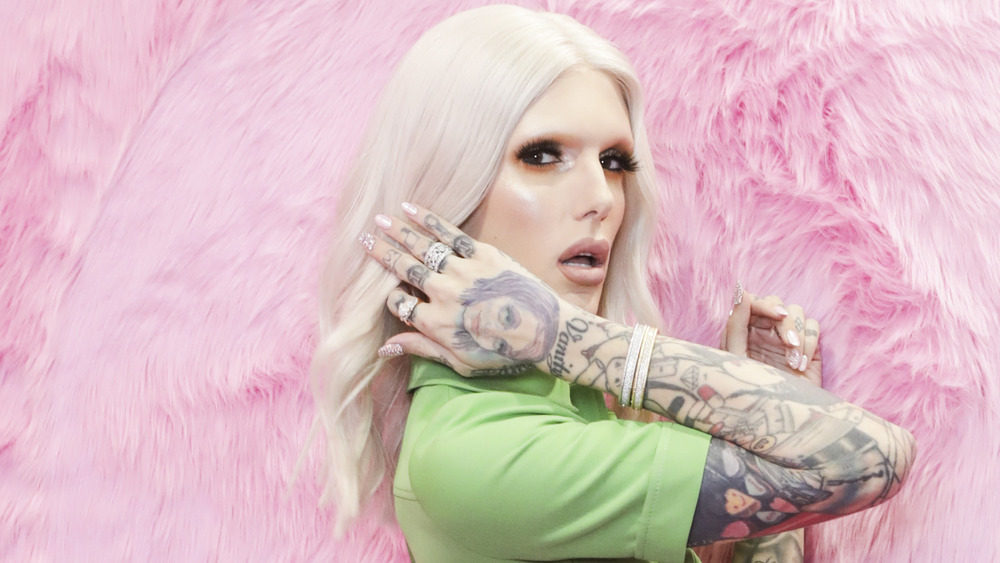 Rosdiana Ciaravolo/Getty Images
On January 6, shortly after news of Kanye West and Kim Kardashian-West's reported divorce broke (via E! News), rumors surfaced that the rapper and father has been romantically involved with beauty guru Jeffree Star. The rumors were largely unfounded — based on an accusation from a TikTok star with a "legit source," and the fact that the pair both recently moved to Wyoming, per Vulture — and in a Jan. 7 YouTube video titled "Addressing The Kanye Situation," Star finally broke his silence, shutting down the speculation.
"I'm single. I'm not sleeping with anyone," he said, scrolling through dozens of memes about the scandal on Twitter. "This is so weird... this is so stupid." He continued: "Let me just say this one time for any news outlet... I like very tall men... Me and Kanye have never hung out, and this whole thing is really funny. So I guess if this is the start to my new year, happy new year."
Star called the rumors 'weird' but understands how they were pieced together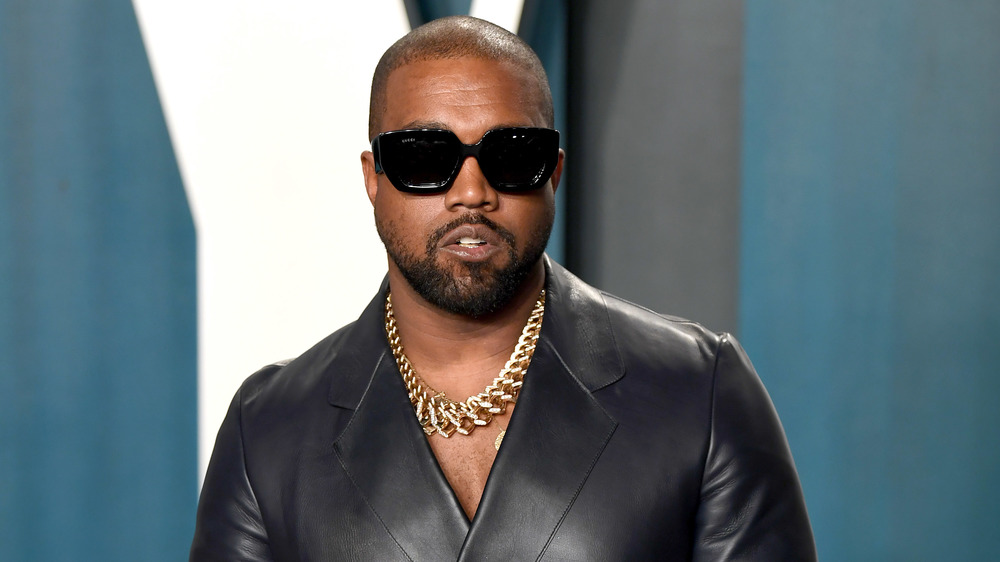 Karwai Tang/Getty Images
People obviously took Star and West's common denominators and ran with them, and it also helped that, when he was a musician, Star once sang about West in a provocative way. "In an old song of mine from 2009 called 'B**** Please,' I say a line about Kanye. But it was very like Eminem. I mentioned like 50 celebrities," he said in the video. 
While he commends the internet for its creativity and power, involving him in yet another swirl of drama, Star is ultimately shaking his head in disappointment. "Y'all have too much time on your hands," he said. He then jokingly gave Kardashian-Jenner matriarch Kris Jenner partial credit for the firestorm. "If Kris Jenner orchestrated this whole thing... Happy New Year, sweetie girl," he laughed.
In reality, it was all likely sparked by TikToker Ava Louise, who, in a January 6 TikTok, claimed that West was hooking up with "a very famous beauty guru" and that "a lot of people in the scene have known for a while." People automatically assumed that guru to be Star.
At the time of publication, the Kardashian-West family has yet to publicly comment on the matter.