Tony Parker: Eva Longoria's Ex Is Worth More Money Than You Think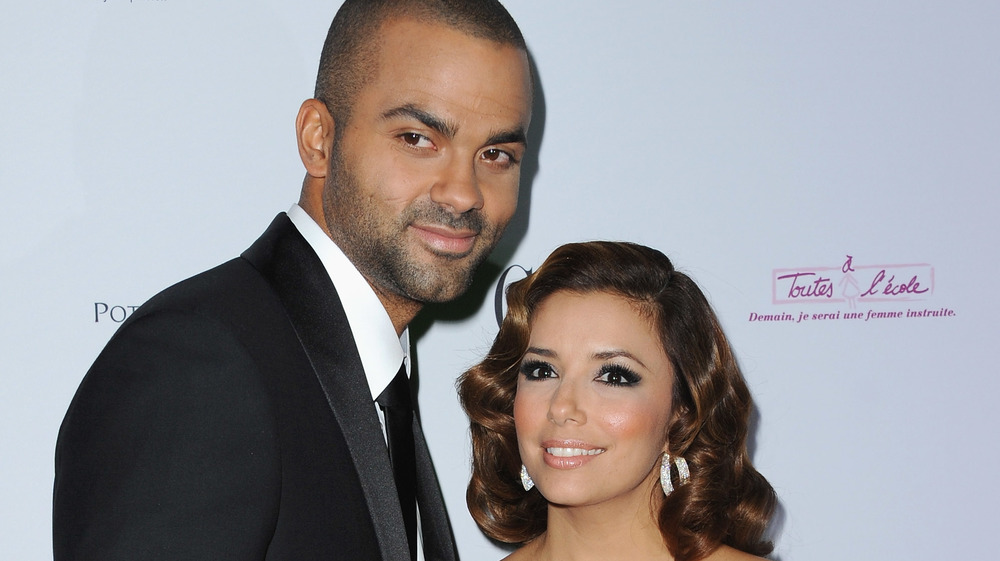 Francois Durand/par Coeur/Getty Images
Actress Eva Longoria was married to basketball player Tony Parker for three years — and the couple was together for seven years (via New York Post). Both parties have moved on, with Longoria married to José Bastón since 2016 according to Oprah Magazine, and Parker having been married to Axelle Francine — until they announced their separation in the summer of 2020 (via News 4 San Antonio).
Despite the fact that Longoria and Parker have long been divorced, with allegations of infidelity on his part, the former NBA player is perhaps best known from their relationship. But would you believe that according to Celebrity Net Worth, his net worth actually slightly eclipses that of the Desperate Housewives star? Indeed, even given the fact that Longoria was the highest paid TV actress in the world in 2011, Parker's accomplishments have still earned him a slightly larger fortune. To be fair, Longoria is worth a jaw-dropping $80 million, and shows no signs of slowing down, with many projects in production (via IMDb).
Tony Parker is retired from the NBA, but who cares given his insane net worth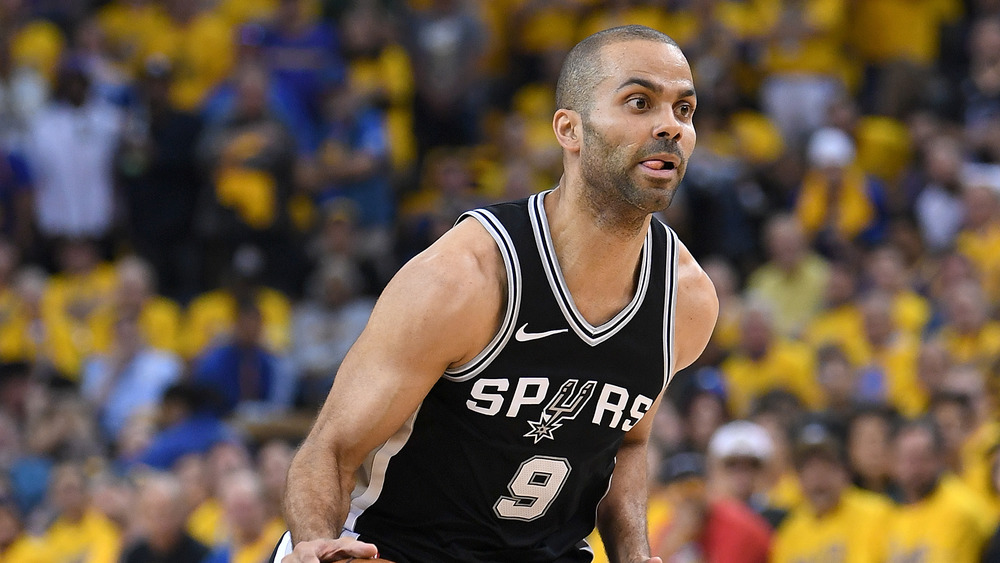 Thearon W. Henderson/Getty Images
Celebrity Net Worth notes that Parker made most of his money while playing for the San Antonio Spurs. His salary was an astonishing $14.4 million — and in 2014, he signed a $43.3 million contract with the Texas team. In fact, the 38-year-old may have earned up to $170 million during his basketball career. It's worth pointing out that Parker also makes money via endorsement deals, with the native Frenchman representing Nike, and Tissot, among other brands, over the course of his career (via Forbes).
Believe it or not, Parker released a rap album in 2007. His other income streams include part ownership in a French basketball club, as well as a basketball academy. All told the highly successful athlete and businessman is now worth around $85 million — no word on exactly how much he lost in his divorce. Consider too that Parker's life is the subject of a 2021 Netflix documentary called Tony Parker: The Final Shot (via My San Antonio).