Twitter Just Made A Stunning Announcement About Trump's Account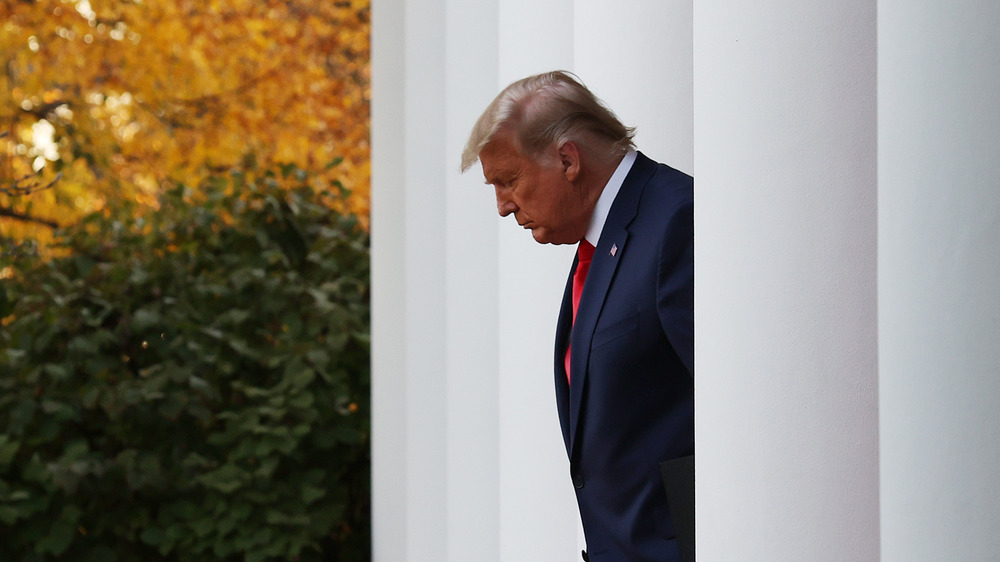 Tasos Katopodis/Getty Images
First it was Facebook and Instagram, which blocked him from posting "indefinitely" (via USA Today). Now Twitter has permanently suspended the account of President Donald Trump, saying, "After close review of recent Tweets from the @realDonaldTrump account and the context around them we have permanently suspended the account due to the risk of further incitement of violence" (via CNN). "In the context of horrific events this week, we made it clear on Wednesday that additional violations of the Twitter Rules would potentially result in this very course of action."
The suspension came after Twitter put Donald Trump on hold after Wednesday's horrific attack on the U.S. Capitol. After the initial 12-hour suspension was lifted, Trump returned with two tweets that the company said violated its policy against violence. It added that "these two Tweets must be read in the context of broader events in the country and the ways in which the President's statements can be mobilized by different audiences, including to incite violence, as well as in the context of the pattern of behavior from this account in recent weeks."
Twitter was a window into the Trump psyche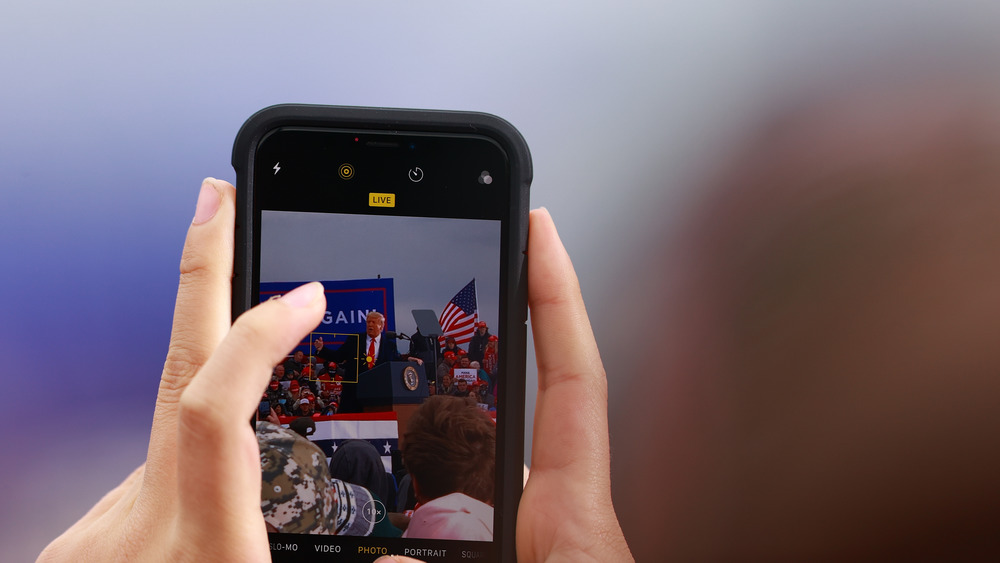 Rey Del Rio/Getty Images
Twitter has been Donald Trump's preferred communication from the time he was a private citizen. It was the world's window into the Trump psyche. From his first Tweet as president on Jan. 20, 2017 until today, the world got a glimpse into the inner workings of Trump's mind. In a report on his tweets, The New York Times clocked up more than 11,000 tweets in the 33 months that ended on November 2, 2019.
The heat has only risen since then, and after he lost the presidential election in November, Twitter warned that Trump would be treated like a private citizen after he stepped down, and any tweets that he sent out and which violated their rules would be taken down. Twitter's current policy makes an exemption for elected and government officials because of what it calls the public interest. Still and all, as Bloomberg reports, Twitter began adding its fact-check labels to some of the president's tweets as far back as May 2020, when it began calling out inaccurate information related to the coronavirus pandemic.
Social media reacts to Trump's suspension
Suffice it to say social media is reacting strongly to the end of the Trump's Twitter era, with Queen of Twitter Chrissy Teigen celebrating as only she can; by tweeting a screenshot and captioning it with a long, all-caps guffaw. CNN fact checker Daniel Dale tweeted, "Five years of rolling over, hitting the alarm, opening Twitter to see what lies Trump had already told before I woke up. What an era." Comedian Sacha Baron Cohen tweeted: "Twitter finally banned Trump! We did it!" Kellyanne Conway's husband, lawyer and Lincoln Project founder George Conway simply said, "Thank you, @jack", referring to Twitter founder Jack Patrick Dorsey.
Myspace has begun trending on social media, too, with various photos of Trump emerging on Twitter with captions showing him trying to reach out to the OG social media outlet. One satirist tweeted: "BREAKING: Trump team scrambles to make a MySpace page. 'We're still in this fight!' they say, rolling up their sleeves as they hunker down in front of their last-remaining Compaq Presario."
As one user pointed out, there is still Trump's private account to sort out. Time will tell if Twitter will take action on that account, too, but Twitter has since shut down Trump's campaign account, @TeamTrump.