Lisa Kudrow Is Worth More Than You Think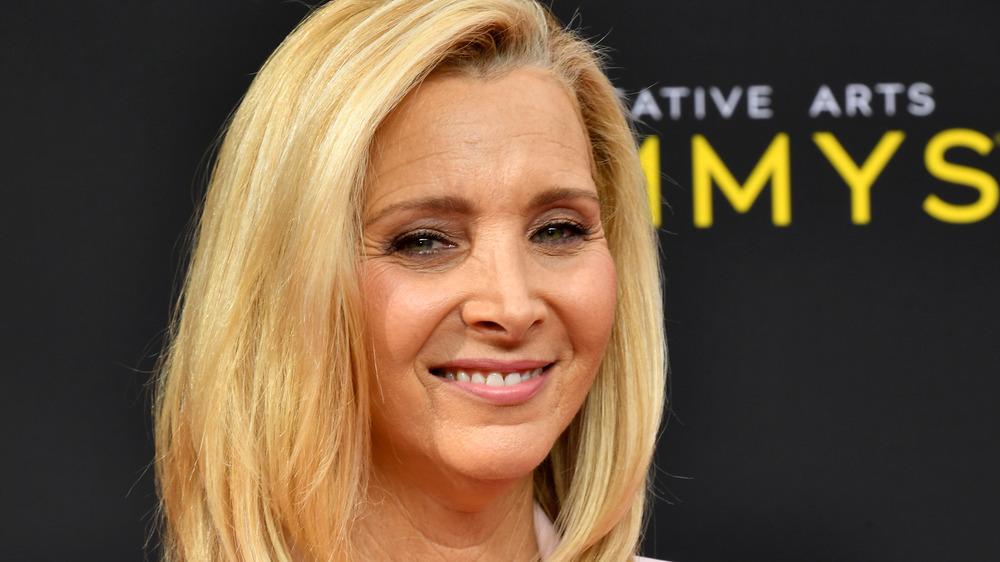 Amy Sussman/Getty Images
As a former cast member of what is arguably the most popular sitcom of all time, Friends, it won't surprise many fans to learn that Lisa Kudrow, A.K.A. Phoebe Buffay, is a very wealthy woman. But just how much she is worth may come as a shock — because it's a lot! Let's start with the fact that by the end of the show's run, Kudrow — along with the rest of the cast — was making $1 million per episode of Friends (via Cheat Sheet).
While she was busy becoming one of the most famous TV actresses on the planet, Kudrow was also making a successful cult film. Of course, we speak of Romy and Michelle's High School Reunion (via IMDb). Outside of these well-known projects, the California native has numerous writer and producer credits to her name, and has starred in television series from Scandal, to The Comeback, as well as voicing a character in Boss Baby, and appearing on the big screen in movies like Neighbors.
All told, it is no wonder that Kudrow's net worth is enough to make anyone's jaw drop.
Lisa Kudrow has a ton of money, but not as much as her former castmates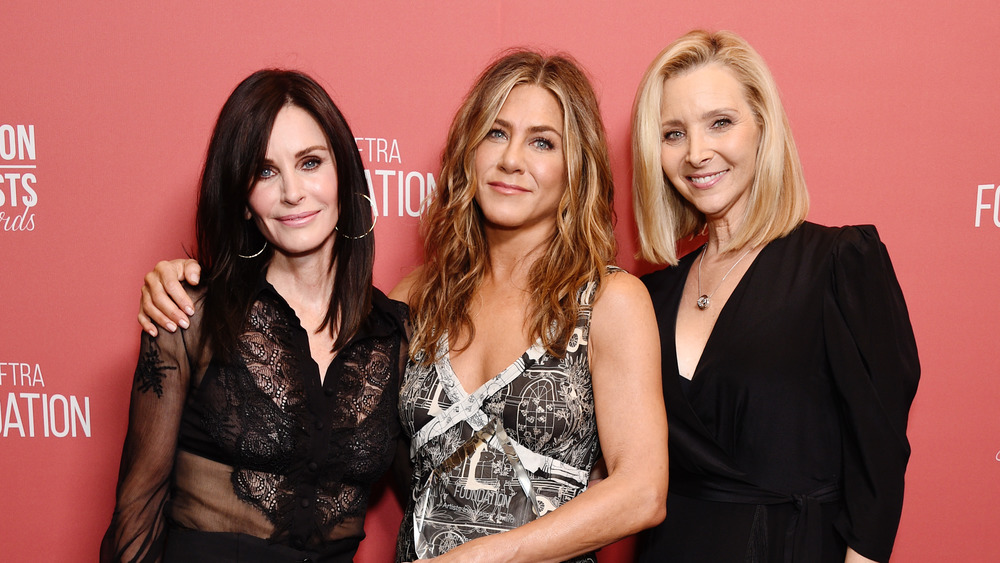 Gregg Deguire/Getty Images
By the time Friends entered seasons 9 and 10, Kudrow was making at least $18 million per season (via Celebrity Net Worth). And that is not to say her earnings ended when the show wrapped — can you believe she makes at least $19 million a year in royalties alone, according to USA Today? Yeah, it's a lot.
It's no wonder the blonde star owns at least two properties in Beverly Hills. She reportedly sold a gorgeous, 3,700-plus square foot property in Park City, Utah in 2017 (via Today). Kudrow also owns a Lexus RX, perhaps among other luxury vehicles (via Hot Cars).
As for exactly how much the 57-year-old is worth, we hope you are sitting down for this. Kudrow boasts a $90 million net worth. Meanwhile, Kudrow is not even the wealthiest star from theFriends cast. That honor goes to Jennifer Aniston, who is worth a mind-blowing $300 million (per The Blast). The second richest star from the show is said to be Courteney Cox, with a net worth of $220 million, according to Insider. Not bad.