Inside Lynda Carter's Friendship With Gal Gadot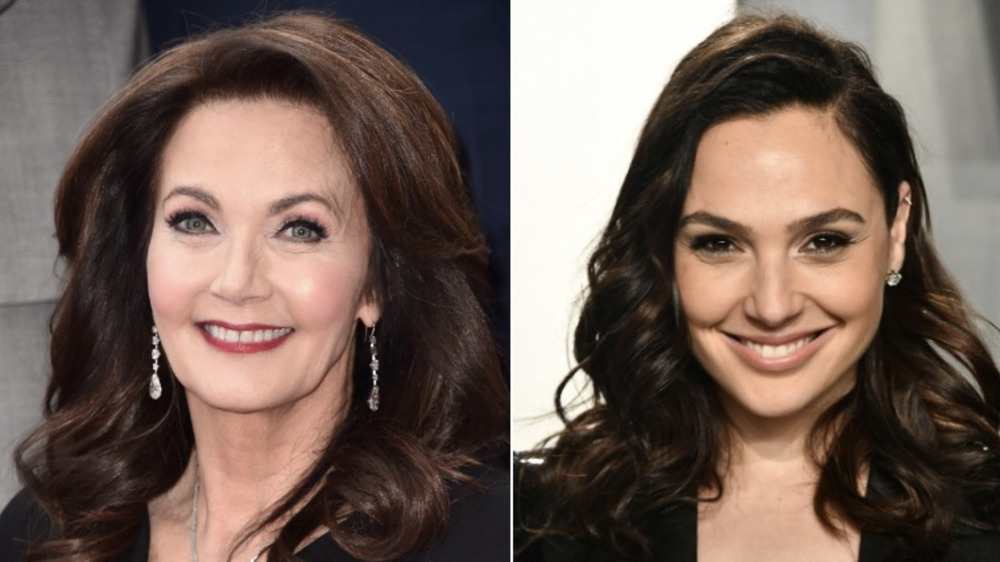 Alberto E. Rodriguez/Getty Images
Despite Gal Gadot's success in recent Wonder Woman films, Lynda Carter will forever be remembered as TV's original Wonder Woman. Speaking to Variety about why Wonder Woman is as relevant today as she was in the '70s, Carter explained, "Wonder Woman is much more than a cartoon character. She's fighting for truth and justice and the secret self that exists in all women and girls." She continued, "There's a moral fiber and a goodness about her that all women have." And that moral fiber and goodness is as much at the heart of Wonder Woman as it is of Carter, who is believed to have acted as a mentor for Gadot when she first took on the role. 
In fact, Carter has nothing but good things to say about Gadot, recently telling the star during an Instagram video chat, "The world belongs to the new generations of people, and it is this inspiration, Gal, that you and Patty [Jenkins, director of Wonder Woman] are helping to bring forth is this new generation and to your daughters and to my daughter and my son, and it's their turn."
Gal Gadot calls Lynda Carter "mama bear"
Alberto E. Rodriguez/Getty Images
And it seems Gal Gadot feels exactly the same way about Lynda Carter. Commenting about their special bond on her Instagram, Gadot, who refers to Carter as "mama bear," writes, "I'm so grateful and honored to have you as my mentor and guide through this crazy journey." She went on, "I loved sitting down with you to share our love for this amazing character that changed both of our lives. I love you @RealLyndaCarter." 
The two are so close they even have their very own group chat with Wonder Woman director Patty Jenkins! "In the last few years we've started a group text that we're all three on. Literally, we all talked probably four times yesterday," Jenkins revealed on Good Morning America. "We text each other all the time, we talk about what's going on," she continued. 
Oh, what we would give to get an invite to that group chat!