The Heartbreaking Death Of George H. W. Bush's Sister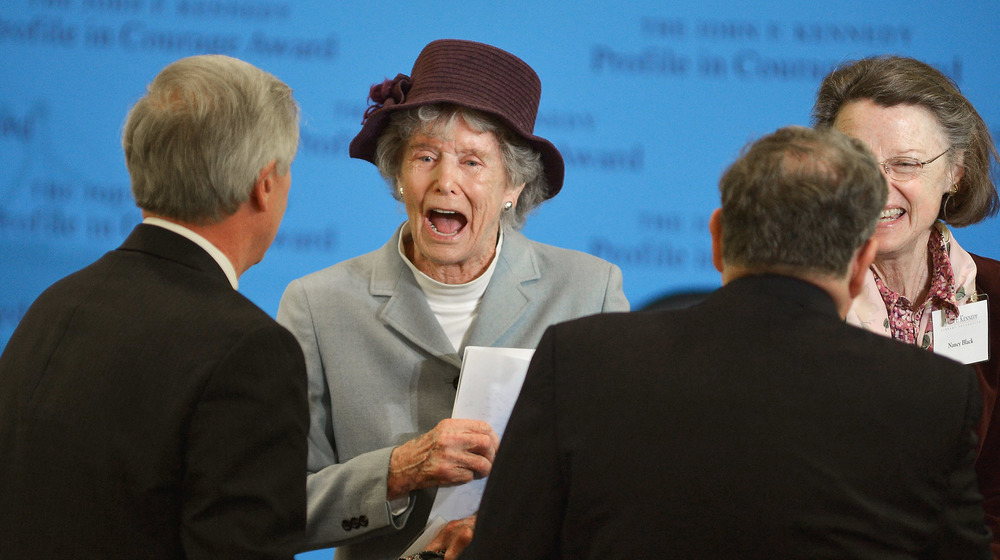 Paul Marotta/Getty Images
Political turmoil hasn't kept the coronavirus pandemic from marching across the country. On Sunday, The New York Times reported more than 3,200 deaths from COVID-19. One of the fatalities was Nancy Bush Ellis, sister of late President George H.W. Bush and aunt of President George W. Bush, per a separate report from The New York Times. Ellis, who was the elder Bush's older sister, was at an assisted living facility in Massachusetts when she tested positive for the coronavirus. She was hospitalized with a fever just before New Year's Eve, and while the symptoms eased, her health had deteriorated. 
News of Ellis' passing was also shared by the George and Barbara Bush Foundation on Twitter; the group posted: "We are sad to share that President Bush's beloved sister, Nancy Bush Ellis, has passed away. Our condolences and prayers are with the Ellis and Bush families as we remember a remarkable woman who brought joy and light to the world."
Nancy Bush Ellis was a lifelong Democrat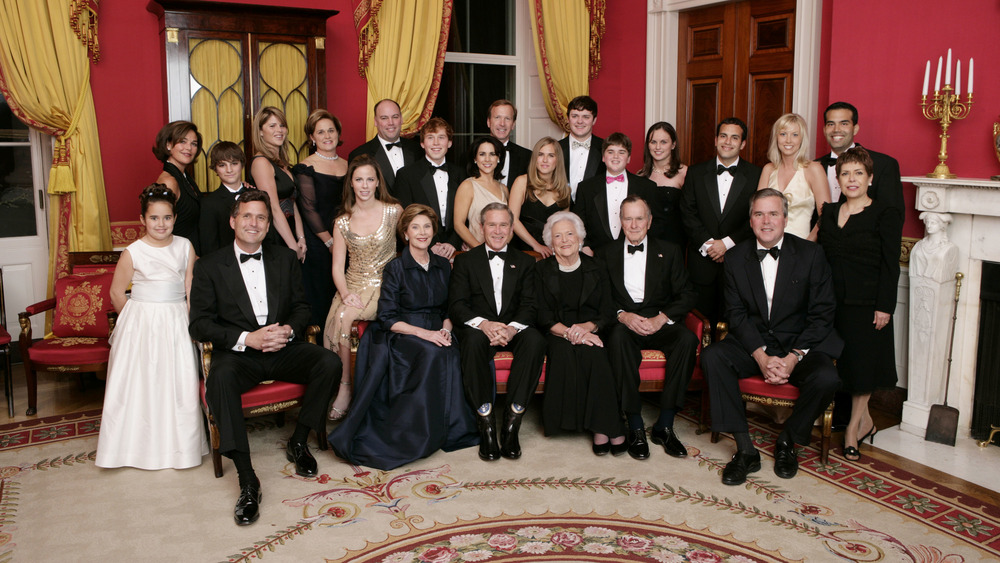 The White House/Getty Images
She might have come from a family of notable Republicans, but Nancy Bush Ellis was a Democrat. The New York Times said she had embraced a number of causes that pushed the environment and anti-poverty initiatives, and she raised money for the NAACP. Yet, she set all these aside to campaign for her brother and nephew when both ran for president. Historian Jon Meacham, who has written a biography on the elder Bush, called Bush Ellis a "Katharine Hepburn-like figure" and "a Democrat for whom family came first." 
Nancy Walker Bush was the only daughter in a family with five children. Her father, Prescott Sheldon Bush, had a career on Wall Street before he won a seat in the U.S. Senate. She was familiar with the Washington scene, and her father served his terms during the Eisenhower and Kennedy administrations.
Meacham paid further tribute to Bush Ellis, saying, "She's a part of this great American ethos that's almost entirely gone. She was the best kind of aristocrat. There was a sense of service without a shred of snobbery." Nancy Bush Ellis is survived by three sons and a daughter, 9 grandchildren, 11 great grandchildren, and her brother Jonathan James Bush.