Twitter Reacts To Melania Trump Taking 5 Days To Speak Out Against The Capitol Riot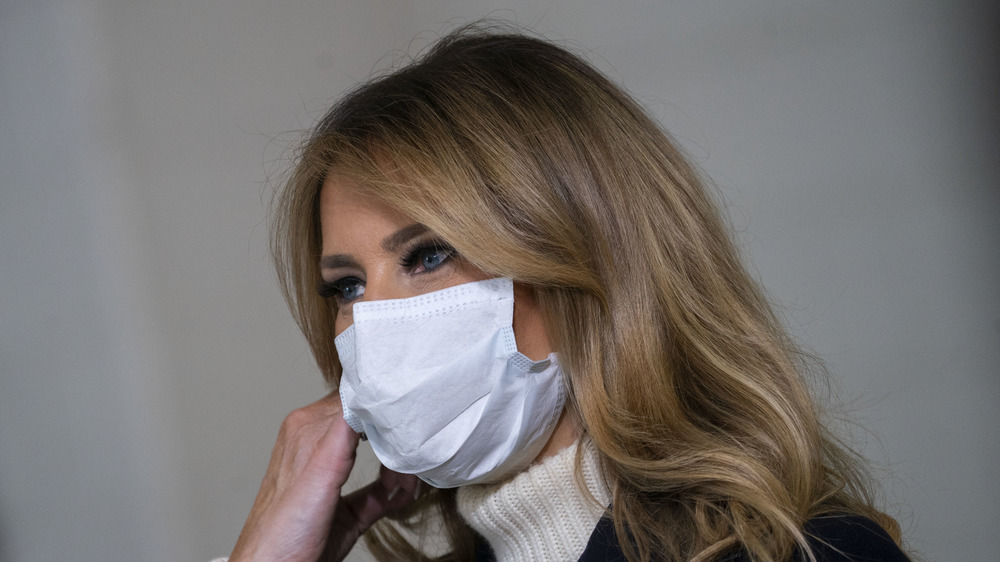 Drew Angerer/Getty Images
First Lady Melania Trump has created a social media storm once again, this time not for what she did, but what she didn't do, which is to issue a statement immediately after the chaos that engulfed the U.S. Capitol on January 6.
While escalating violence triggered by the rioters sent elected legislators and their aides scurrying for cover, CNN reports that the first lady was busying herself taking pictures of various rugs and other items in the East Wing and in the Executive Residence, ostensibly for the coffee table book that the soon-to-be former first lady has indicated she wants to write. 
Trump has returned to the public eye with a blog post addressing the unrest, paying her respects to those that lost their lives and addressing the talk that came about as a result of her silence. She said (via The Cut): "I am disappointed and disheartened with what happened last week. I find it shameful that surrounding these tragic events there has been salacious gossip, unwarranted personal attacks, and false misleading accusations on me — from people who are looking to be relevant and have an agenda. This time is solely about healing our country and its citizens. It should not be used for personal gain."
Twitter skewered the first lady for her blog post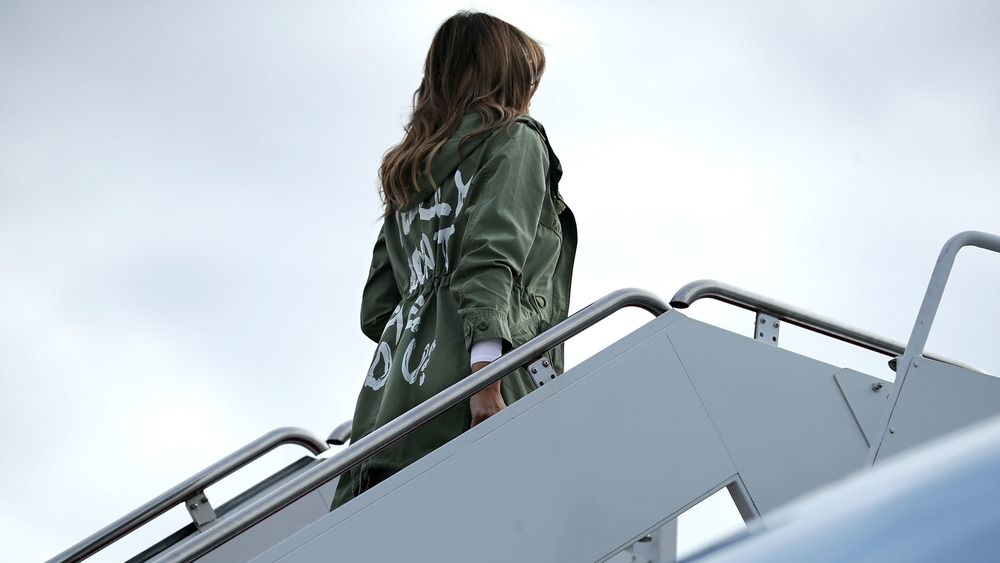 Chip Somodevilla/Getty Images
To her credit, Melania Trump also called for the nation to heal in what she called "a civil manner," but her comments over what she called "personal attacks and salacious gossip" enraged many on social media, who took exception to her words. One angry Twitter user lashed out online, saying "First birther Melania trump doing her photo shoot while the Capitol riots raged on is totally on-brand for Mrs. I Really Don't Care, Do You," referencing the coat Trump wore as controversy over the treatment of migrant children brewed.
Another user tweeted: "Melania Trump has issued a typo-filled statement painting herself as the real victim of the Capitol attack and lashing out at everyone who reported that she refused to cancel her photo shoot during the attack." A third angrily said: "FLOTUS @MelaniaTrump said her heart goes out to the seditionists who died in a violent insurrection seeking to overturn the election, & Capitol Police officers who died defending against it. Trying to imagine Laura Bush saying her heart went out to 9/11 attackers on 9/16/2001."
Melania Trump may have plagiarized herself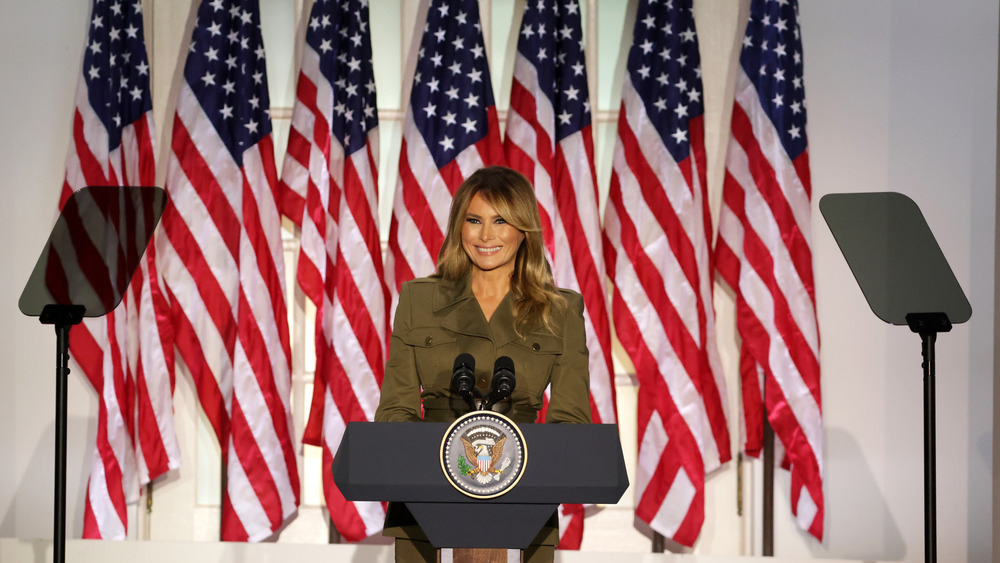 Alex Wong/Getty Images
Melania Trump may also need to get ready to bat away criticism that her most recent blog post borrowed words and sentiment from one of her earlier speeches. Kate Bennett, CNN Correspondent and author of a book on the first lady, pointed out in a tweet that: "It appears @FLOTUS has copied parts of her statement today from ... herself. Significant similarities between statement today and her RNC speech from August" 
Bennett also highlighted two lines from Trump's RNC speech that made their way back into her blog post in a screenshot. Both the speech and the White House blog post identifies "the common thread in all of these challenge situations is [the] unwavering resolve to help one another. 
With all the criticism Melania Trump has attracted during her four years as first lady, we can only imagine how relieved she might be at the thought of returning to a semblance of privacy once again.