Why Vicki Gunvalson Isn't Planning Her Wedding Anytime Soon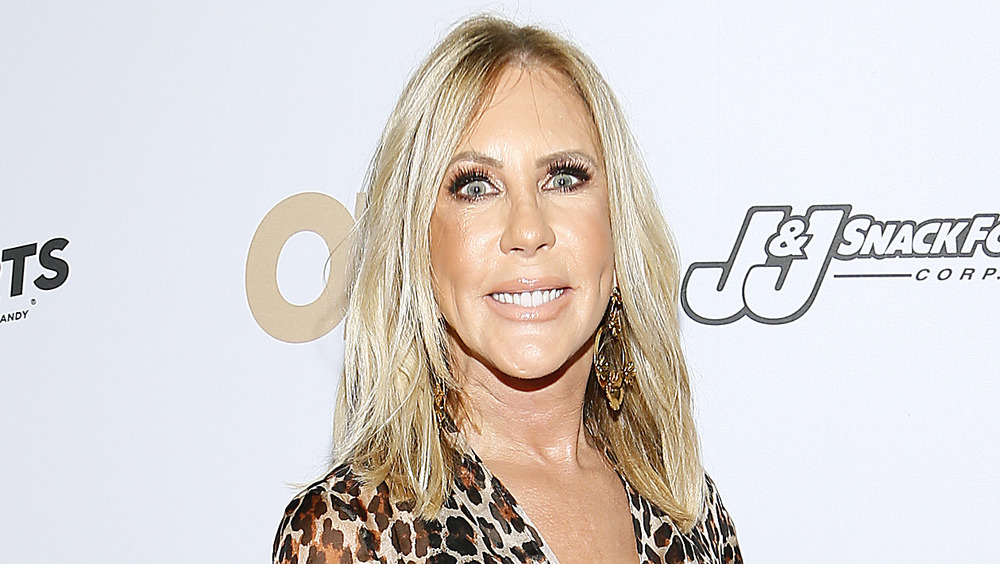 Paul Morigi/Getty Images
Vicki Gunvalson may have a lot more free time on her hands now that she has departed from The Real Housewives of Orange County, but don't expect her to use that time to plan her wedding. Gunvalson has been engaged to Steve Lodge since 2019 (via Bravo's The Daily Dish), but she's in no hurry to walk down the aisle.
"We're not wedding planning at all," the Real Housewife recently told Us Weekly. "We're not in that place of wedding planning. It's my third marriage, Steve's fourth, so we're not going to do wedding [stuff]. But right now, we're pausing everything. There's no need to."
Gunvalson and Lodge did come close to tying the knot last year, but the COVID-19 pandemic interrupted their plans for an April wedding. "We're doing nothing," Gunvalson told Hollywood Life of postponing their nuptials. "I told him the wedding's off. We're doing nothing."
Vicki Gunvalson has been keeping busy since leaving RHOC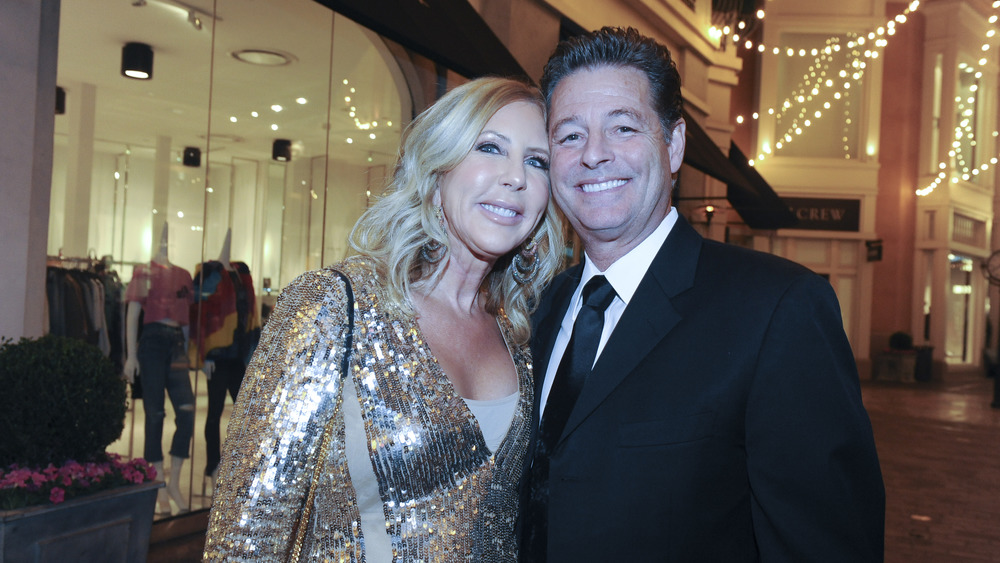 Amy Graves/Getty Images
Gunvalson may be okay putting off her wedding plans, but that doesn't mean she doesn't want to get married when the timing is more convenient. For now, though, simply being with Lodge is enough. Besides, the RHOC alum already has plenty on her plate between running her company, COTO Insurance and Financial Services, and launching a new podcast, Reality With Vicki, which she told Us Weekly will tie into her insurance business.
"I think a lot of the listeners will be women because it's [on] a women network," she said. "So, from there, I want to kind of go into what happens if there's a divorce, what happens if there's a job loss — you know, setting people up for the unknown. I always say, 'Plan for the unplanned.' So, I'm going to get into the nitty-gritty of insurance, what types of insurance people should have and really just do more of an authentic podcast."
Gunvalson will be a bride again one day, but for now, she's looking forward to being "a mentor and a teacher for what to do and what not to do" through her podcast.