The Truth About Lil Nas X's Real Name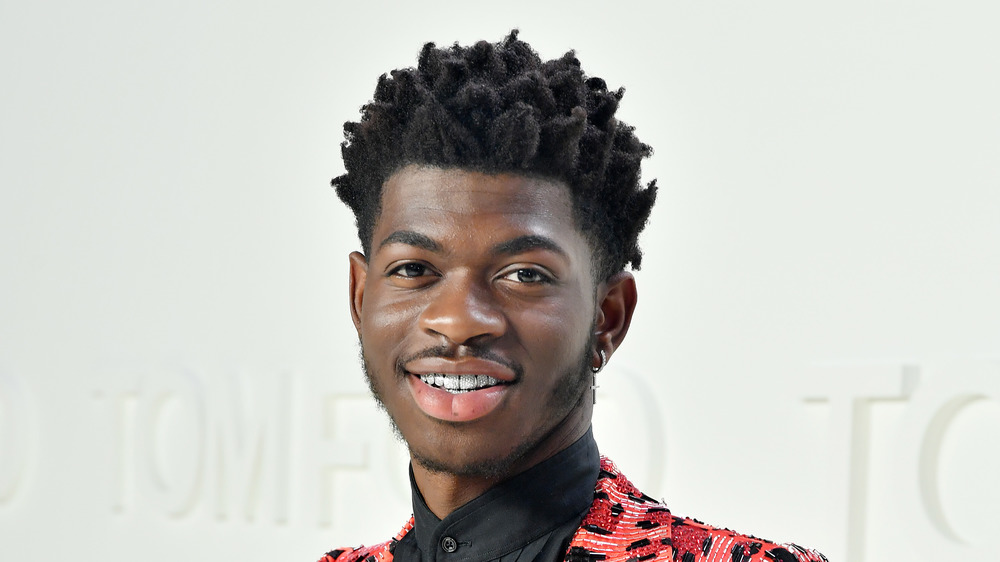 Stefanie Keenan/Getty Images
Lil Nas X exploded into the music world with his hit "Old Town Road" and he scooped up plenty of awards with the song. Capitalizing on the success, he's come out with a children's book called C is for Country, and while promoting the book and an upcoming album on The Tonight Show Starring Jimmy Fallon, Lil Nas X explained how he got his real name, Montero Lamar Hill.
It started at the beginning of the interview when Fallon asked what he should call the singer, and Lil Nas X replied, "Nas or Montero." Fallon followed up and asked about where Montero comes from, the singer, whose full name is Montero Lamar Hill, explained, "It's slightly embarrassing, but I'm not embarrassed. My mom wanted the car, the [Mitsubishi] Montero, and she never got one. So yeah, I'm named after a car."
They went on to talk about potential names for his upcoming album with Fallon suggesting "Montero." Lil Nas X seemed to like that idea and replied, "You know, that's actually a great name. I think I'm going to use that." So we might just get a Montero album from Lil Nas X sometime this year.
Lil Nas X gave himself his stage name in part as a joke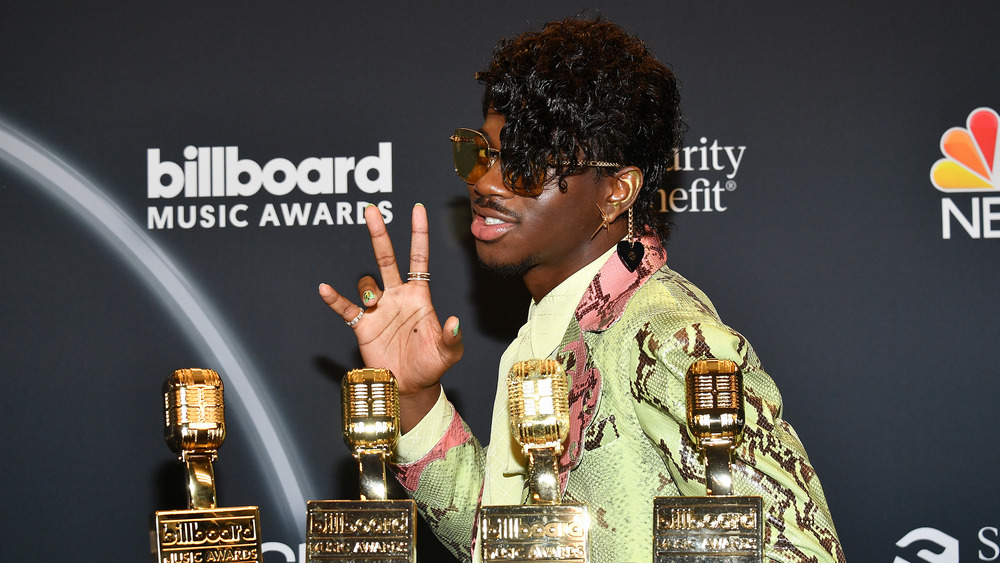 Amy Sussman/bbma2020/Getty Images
Lil Nas X explained where his stage name came from to BET, "'Nas' is already my internet alias, and when I first started rapping, I wasn't being serious, so it's like, 'OK, what'll be funny? Lil, lil, lil, [for] every new rapper.' So, 'Lil Nas,' aha!" But what about the X? It's apparently the reference to the Roman numeral for the number 10. "As I got more serious with music, I added the 'X' on, like, 'OK, this is the amount of time until I'm going to be, you know, at that mogul, legendary level," he explained. "So basically, 'Lil Nas' and the 'X' is like, for 10 years. By that point, I'll already be there, [but] I'm not saying it's going to take 10 years."
The singer has considered changing his stage name in the past, tweeting in April 2019, "nas is a legend and i never meant any disrespect by my stage name. i actually might change it in the future." Whatever name he uses, the music's still bound to be good if "Old Town Road" is a sample of the hits he can make.