Priyanka Chopra Reveals Her Thoughts About Having Children One Day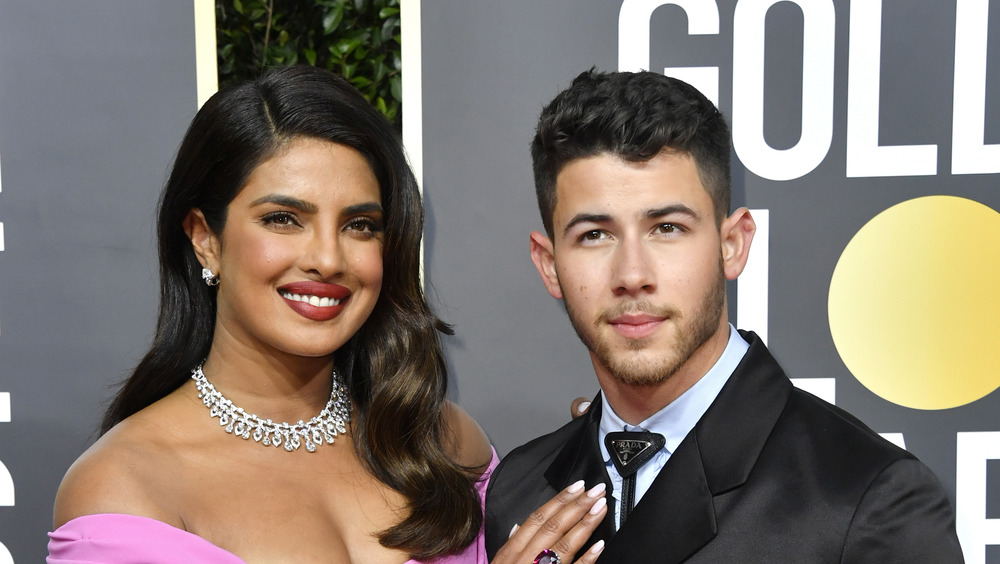 Frazer Harrison/Getty Images
Priyanka Chopra is dreaming of the pitter patter of little feet. Quite a few of them, in fact! In an interview with The Times this Sunday, she laughed at her first instinct to answer "A cricket team!" when asked how many children she wanted with husband Nick Jonas. "I do want children, as many as I can have. A cricket team? I'm not so sure."
While quarantine has been tough on many marriages, Priyanka Chopra and Nick Jonas seem to be just as smitten as when they were newlyweds. "Quarantine gave us the ability to spend a lot of time together, which I'm really blessed by," said the Quantico star, "Because with both of our careers it's hard to find that kind of time" (via Us Weekly).
Per People, the couple is channeling most of their paternal energy towards their dogs, right now, and the "Jealous" crooner spoke candidly about their differing dog parent styles. "We're stage parents, basically!...I would say [I'm] the weak one [who] sort of gives in. Pri is better at structure. But they're her babies, really. They love their mom and she's great with them." Their four pawed brood includes Gino, a German Shepherd, Diana, a chihuahua, and Panda, an Aussie Shepherd/Husky Mix. That's a lot of tail wags!
Priyanka Chopra and Nick Jonas are just as in love as ever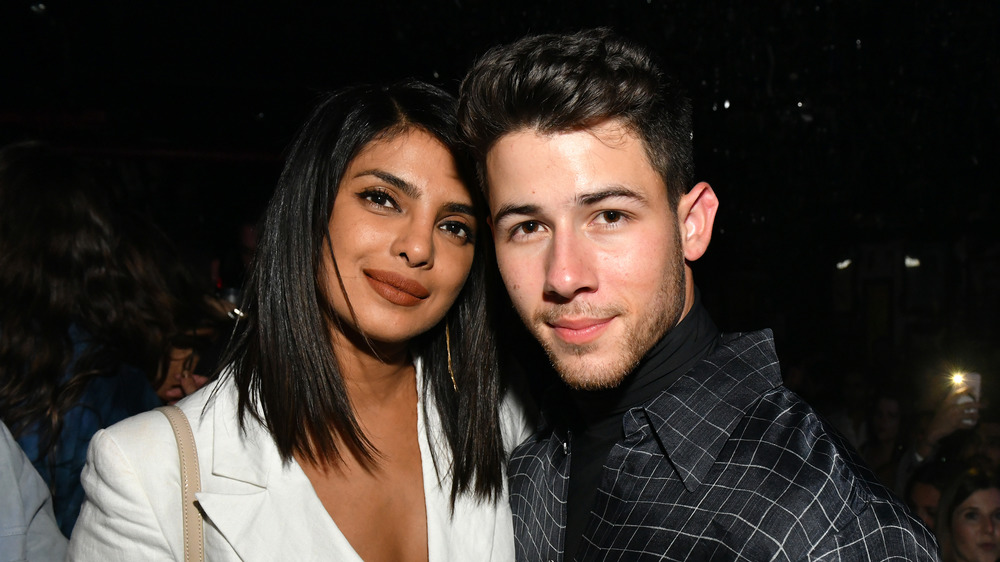 Craig Barritt/Getty Images
The couple, that celebrated their marriage in 2018 with an epic multi-day wedding and four — yes four — receptions, is known just as much for their love of lavish parties as their love for each other. And their recent Instagram posts celebrating their two year anniversary paint a clear picture.
"Two years down... forever to go" said Priyanka on Instagram alongside a selection of stunning photos from the Hindu portions of their nuptials. Nick also posted wedding pics to Instagram on their anniversary, leading with the view down the aisle in their more western style ceremony, and then following up a post captioned "Two days, two weddings now two years. I was so honored to get to marry @priyankachopra in her home country, in a traditional Hindu wedding. I can't believe how lucky I am, and how quickly the time has gone by. Happy Hindu anniversary beautiful."
Though there's no word yet on when the couple may be looking to grow their family, it's nice to hear they're looking forward to it. The 11 required for a cricket team might be a bit much, but maybe we shouldn't be surprised if they settle on a baseball team's 9? We'll just have to wait and see!