The Fashion Item That Will Replace Sweatpants In 2021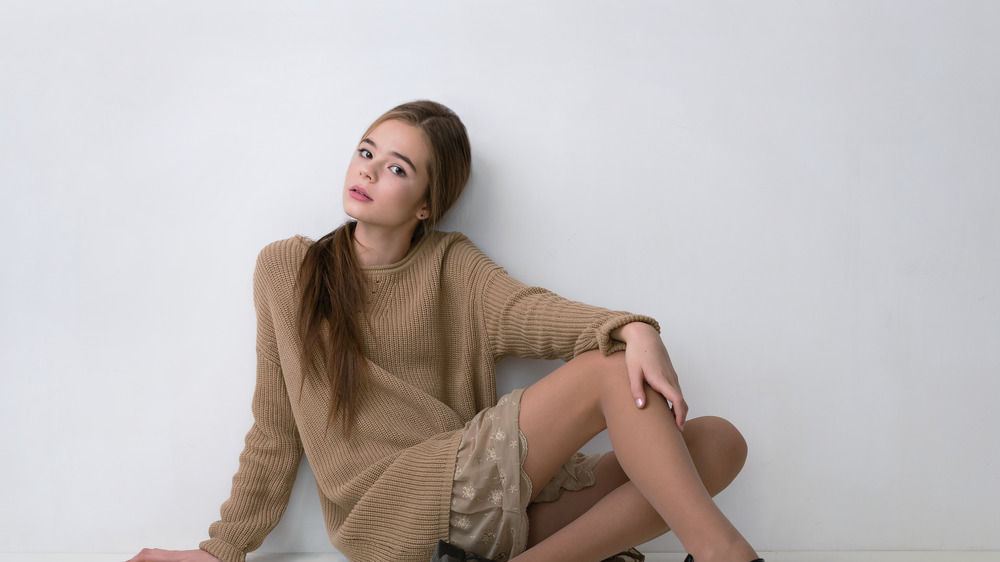 Shutterstock
2020 was the year of many unexpected things, and when it comes to fashion, it'll definitely go down in history as "the year of sweatpants." When the COVID-19 pandemic hit, millions of people suddenly found themselves working from home indefinitely. The abrupt lifestyle change certainly made our "getting dressed for work" routine easier than ever, and we got plenty of mileage out of our favorite sweats.
But there's another clothing item that's poised to replace sweatpants in 2021: dresses. Rest assured that we're not here to take away your sweats — and we're certainly not suggesting putting on heels and your fanciest dress every day. (Unless you want to of course: To each her own!) But wearing the right dress is practical, comfy, and can even be beneficial to your productivity while working from home.
There are plenty of loose, comfortable dresses out there. For example, house dresses, a trend that emerged in the early 20th century (via Southern Living), are making a comeback. They're casual enough for home, but just structured enough that you can run an impromptu errand without changing (just don't forget your mask, of course).
Many dress options can set the tone for a productive day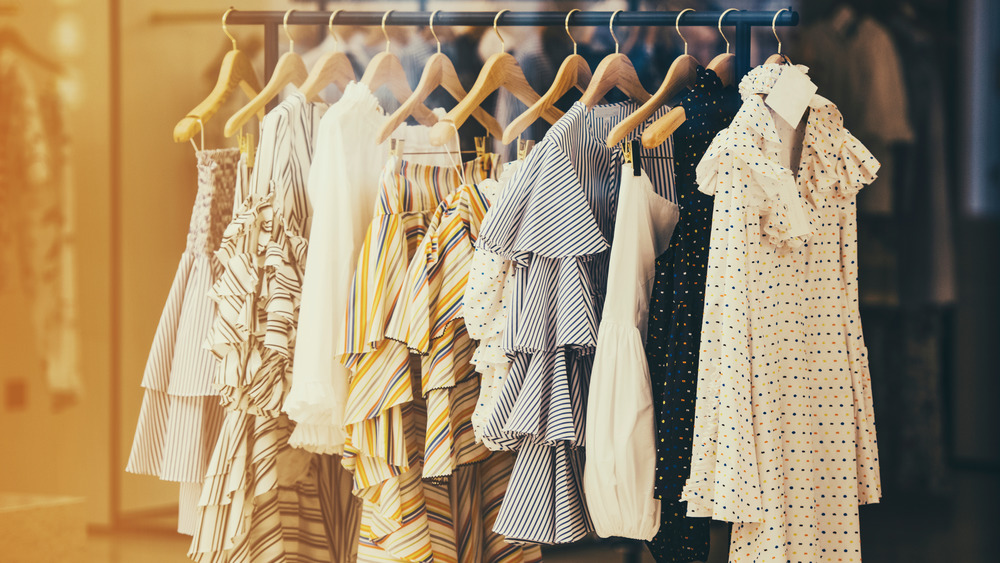 Shutterstock
As we continue to work from home, it can be a challenge to separate our workday from our downtime. It's tempting to get out of bed ten minutes before the workday starts and throw on our sweats, but it doesn't set us up for the most productive day — and the line between putting 100 percent effort into our work and lounging on the couch can become blurred without us even realizing it.
As stylist Sally Mackinnon of Styled by Sally told The Ladders, showering and putting on a comfortable outfit sets the tone for your workday. "When you feel like you've made the effort to get dressed and put on something you feel good in, then you'll be more likely to approach your day with confidence and with purpose," Mackinnon said.
Fashion psychologist Dawnn Karen agrees, telling NPR that our outfit choices and our mood are "intertwined."
Dresses are the ideal solution because you only need to make one decision, rather than putting together a full outfit. As NPR notes, there are also many dress options such as kimonos, tunics, sweater dresses, and even t-shirt dresses. You can choose the option that best fits your personal aesthetic, which is a fun activity in itself — and an excuse to buy a few new additions to your wardrobe.
And don't worry — your favorite sweats will be waiting for you when the workday is over.