The Truth About Anna Kendrick's Boyfriend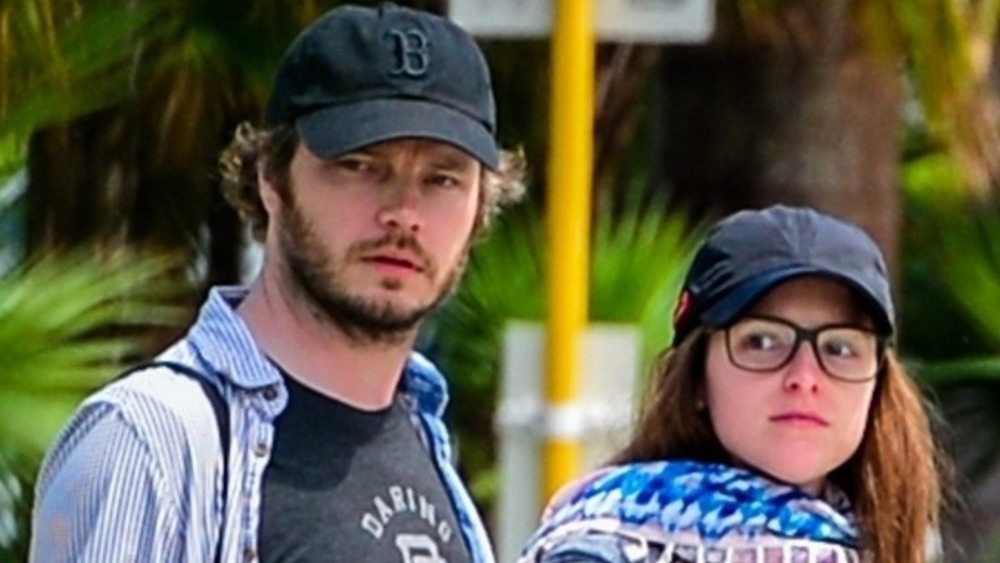 BACKGRID
Who is Anna Kendrick's boyfriend? There have been so many Hollywood "it" couples through the years, and fan fascination with celebrities' love life never seems to diminish. And while we loved to get the 411 on Brangelina, and more recently, Kimye, some members of the Hollywood elite opt for a more low-key relationship. Kendrick is one of these people. The Pitch Perfect star has been hiding her relationship from the media for years; while she has tons of selfies on her Instagram page, it's void of pictures of her beau. 
So — who is the lucky guy? Kendrick is dating cinematographer Ben Richardson, who she met on set, according to Bustle. Kendrick and Richardson's jobs are very different, but they're adjacent, and they've managed to make her fame a non-factor in their relationship. Of course, this has left fans pleading for more details. To that end, here's the truth about Anna Kendrick's boyfriend, who she has yet to formally introduce to the world.
Anna Kendrick's boyfriend is UK born and raised
Anna Kendrick's boyfriend, Ben Richardson, now spends most of his time in the states, but the cinematographer is originally from across the pond. As AFC revealed in a March 2013 interview with Richardson, he was born and raised in England.
Richardson also received his education in the UK, taking home a bachelor of arts degree from Royal Holloway's Media Arts BA degree course. But as he explained, a lot of what he knows is self-taught. "Rarely did we have any money or access to professional equipment so I just had to figure out how to light the sets we built," he told the outlet.
Fortunately, applying himself in school worked in Richardson's favor. He eventually moved to the states, staking his claim in major cities such as New York City and New Orleans, before finally settling down in Los Angeles and striking it big.
Anna Kendrick's boyfriend is a highly-respected cinematographer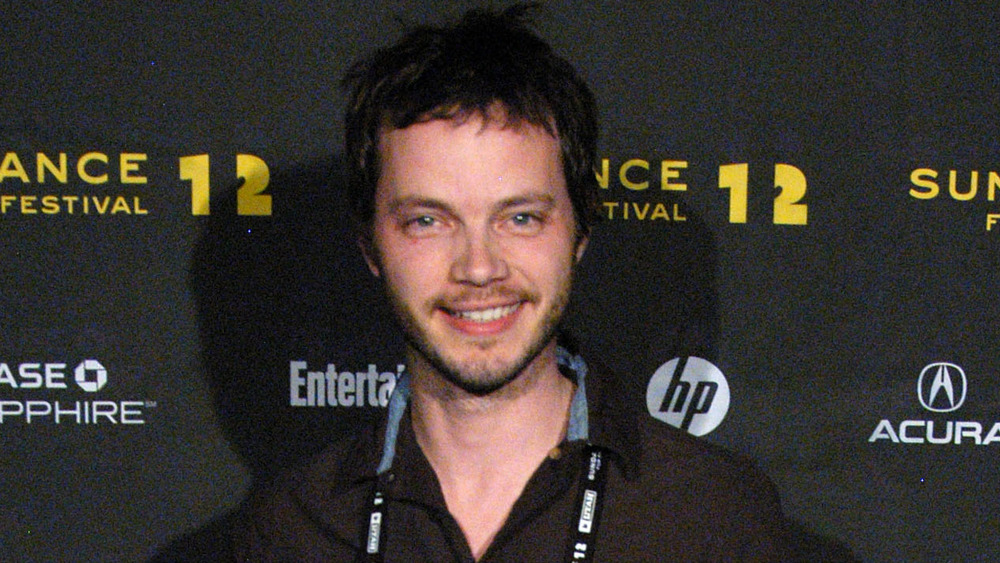 Clayton Chase/Getty Images
Anna Kendrick's boyfriend is quite the Hollywood big shot himself; while Kendrick soaks up the limelight as an A-lister, her man puts in work behind the scenes. That being said, Ben Richardson is one of the most-respected cinematographers in the game. He's scooped up numerous awards over the years, including two of the most coveted accolades from the Oscars and the Sundance Film Festival.
Right out the gate, Richardson's talents were recognized. His first-ever feature film, Beasts of the Southern Wild, earned him the Best Cinematography award at the Independent Spirit Awards, according to the ASC. Beasts of the Southern Wild also debuted at the 2012 Sundance Film Festival, where Richardson won the Excellence in Cinematography award.
Beasts of the Southern Wild was Richardson's claim to fame, but his subsequent movies have performed equally as well. He also served as the animator on the film Short Seed, and took home an award for that from the 2010 Slamdance Film Festival.
Anna Kendrick's boyfriend takes inspiration from the world around him for his films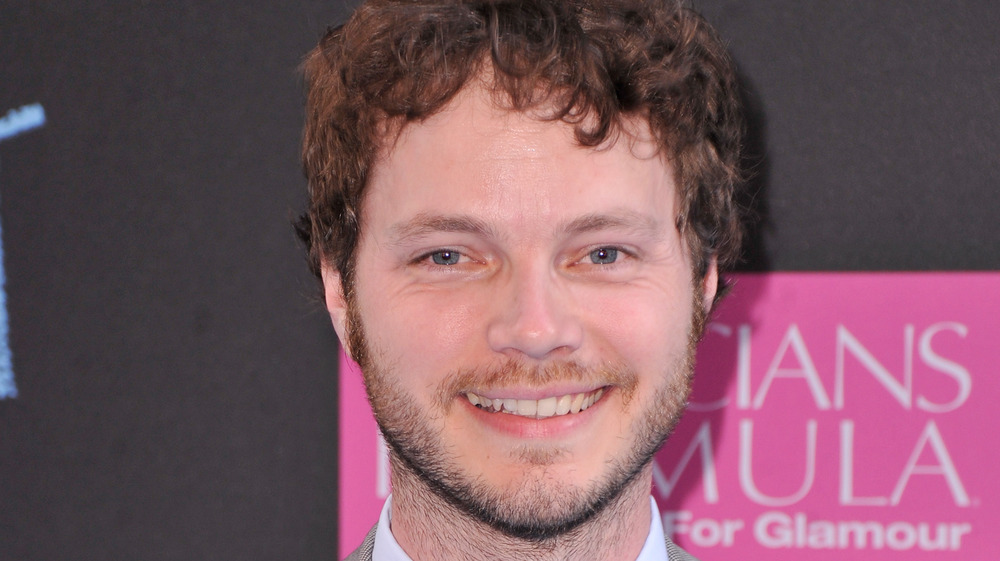 Stephen Lovekin/Getty Images
With so many well-known films under his belt, one might be curious as to how Anna Kendrick's boyfriend, Ben Richardson, approaches his work. Interestingly enough, for as much as cinema is often about fantasy, Richardson prides himself on realism. As he told AFC in March 2013, his first major film, Beasts of the Southern Wild, was meant to mimic what he saw in the real world. "The idea for the film was working in the natural world with direct sunlight," he explained. "There are moments when the world looks beautiful and that is what I was trying to do in Beasts."
Richardson also shared why this style of filmmaking works especially well with him. "I think with today's DI techniques, some films look too clean, too sharp, too bright, too consistent," he continued. "In the beautiful movies of the 70's and 80's — which were all photochemical finishes — you see wonderful subdued palettes which is so much more like the world really looks." Fascinating.
Anna Kendrick met her boyfriend on the set of Drinking Buddies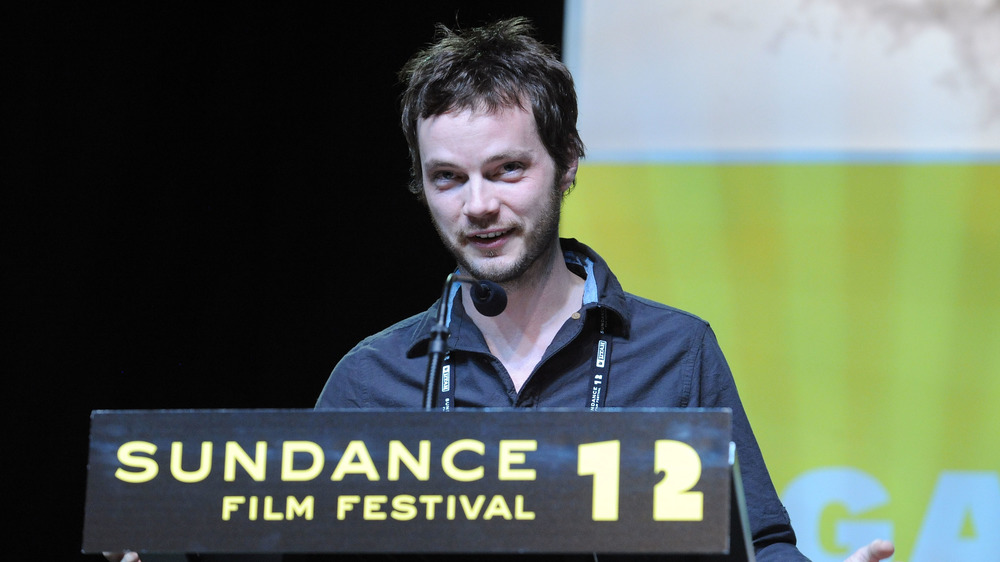 Fred Hayes/Getty Images
Who says co-workers can't be lovers? After meeting on the set of Drinking Buddies in 2013, Ben Richardson and Anna Kendrick hit it off big time. The film tells the story of two co-workers (Olivia Wilde and Jake Johnson) who fall for each other's significant others. Kendrick played the part of Jill, who in the film falls for Chris, played by Ron Livingston. 
However, behind the cameras, things were a different story. As the cinematographer of the film, Richardson got to know Kendrick, though they wouldn't end up dating until nearly a year later, after the film was finished. Still, it marked their first time working together, and led to a number of the pair's subsequent collaborations. In the interest of professionalism, Kendrick and Richardson tend to keep their relationship under wraps, but they've been dating steadily for quite some time, according to Distractify.
Here's how long Anna Kendrick and her boyfriend have been dating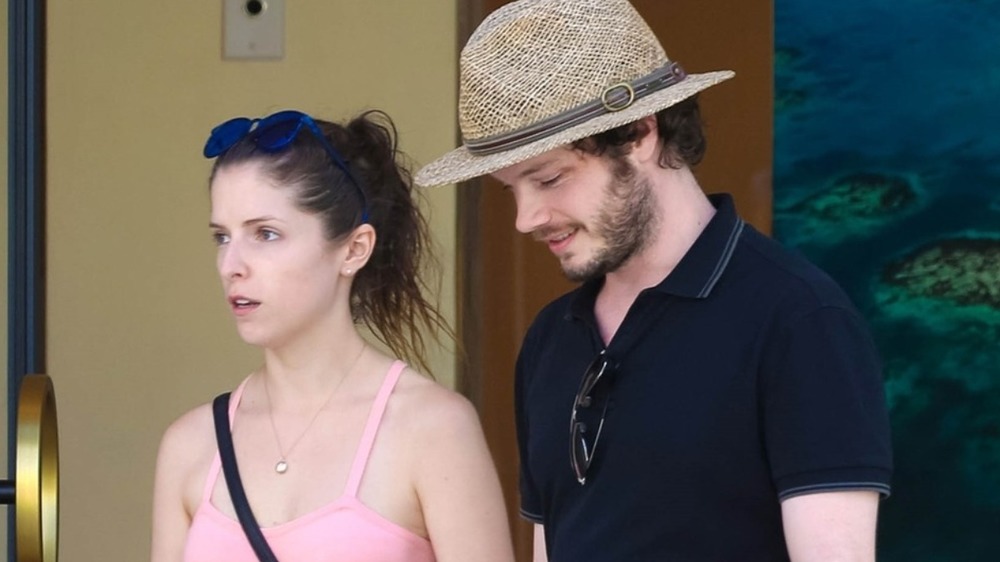 BACKGRID
Truth be told, not much is known about Anna Kendrick's relationship with her boyfriend, Ben Richardson. But what we do know is that they appear to be rock solid. Rather than flaunt their relationship for the world to see, the pair have quietly and steadily been dating since 2014, as Distractify reported in 2019, rendering their relationship longterm, for sure.
For one reason or another, the happy couple don't like to chat about their relationship in interviews, and rarely hit the red carpet together. Once in a while, though, they'll be spotted out together by paparazzi, ensuring fans they're still together. And while we may never know the fine details of their relationship, we do know that Kendrick and Richardson like to hit the movies together! In December 2019, Kendrick was spotted leaving a movie theater with her hand tightly wrapped around Richardson's; she looked happy and relaxed in the photos captured by the Daily Mail. In the past, the couple have also been spotted running errands together (via the Daily Mail). You know, just normal couple things.
Anna Kendrick's boyfriend has been nominated for several Academy Awards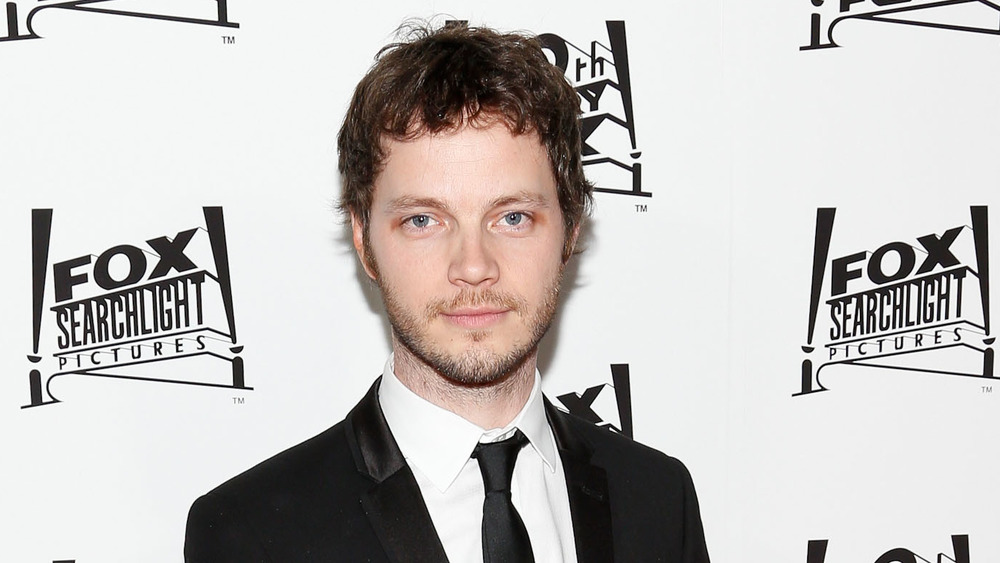 Imeh Akpanudosen/Getty Images
Anna Kendrick is hardly the only one in her relationship making waves in the film industry. In fact, her boyfriend, Ben Richardson, is scooping up awards left and right as well. According to his website, he's been nominated for four Academy Awards throughout the course of his career. One of these came for his work in the highly-acclaimed film Beasts of the Southern Wild.
Even before Beasts of the Southern Wild was released, Richardson had begun making a name for himself. He was a 2010 nominee at the Chicago International Film Festival for Best Short Film, thanks to his work in Bad Seed (via IMDb). Later in his career, Richardson was nominated at the 2017 Dublin Film Critics Circle Awards for his involvement in Wind River.
Don't worry, Richardson is far from overshadowing his girlfriend, who has Emmy, Tony and Golden Globe nominations under her belt. The couple who commands Hollywood together stays together, right?
In 2019, Anna Kendrick's boyfriend was presented with a major accolade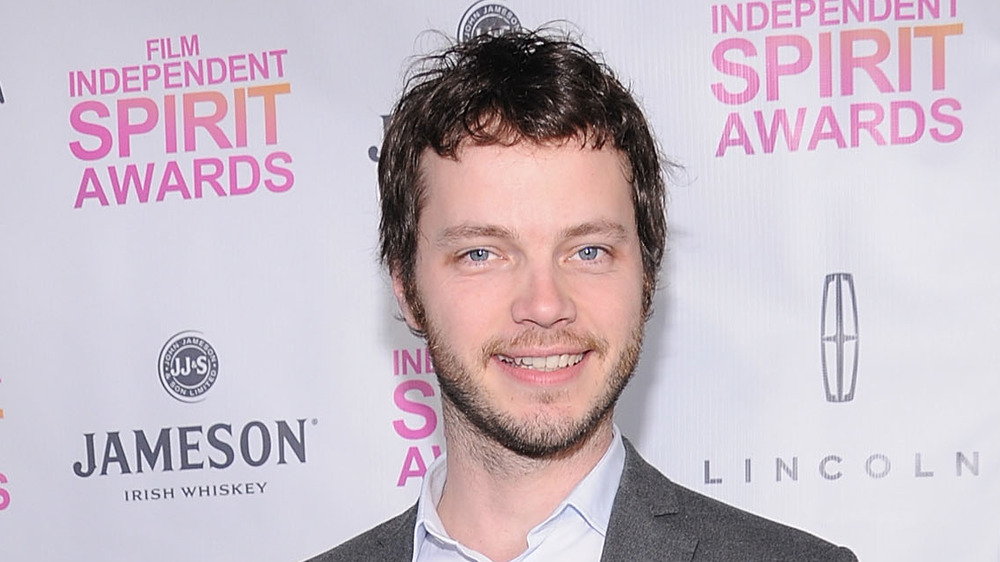 Michael Tullberg/Getty Images
In 2019, Anna Kendrick's boyfriend, Ben Richardson, was bestowed with every cinematographer's dream: an invitation to join ASC, or the American Society of Cinematographers. According to their site, ASC was founded in 1919 "with the dual purpose of advancing the art and science of cinematography," and Richardson couldn't have been more honored by the invite.
In October 2019, Richardson took to Instagram to say he takes "tremendous pride" in his invite, before thanking all of his closest professional contacts. "I owe my deepest thanks to all my wonderful crew, collaborators, and sponsors," he shared. "Since I was a kid with a Super-8 camera the ASC, through American Cinematographer magazine, has been a part of my life and learning."
Richardson's post also showed off his shiny new plaque, and included a slideshow of his greatest career highlights to date. "I couldn't be more honored to become a part of their mission to share and deepen the craft and artistry of cinematography in their 100th year," he concluded.
You've probably seen some of Anna Kendrick's boyfriend's biggest movies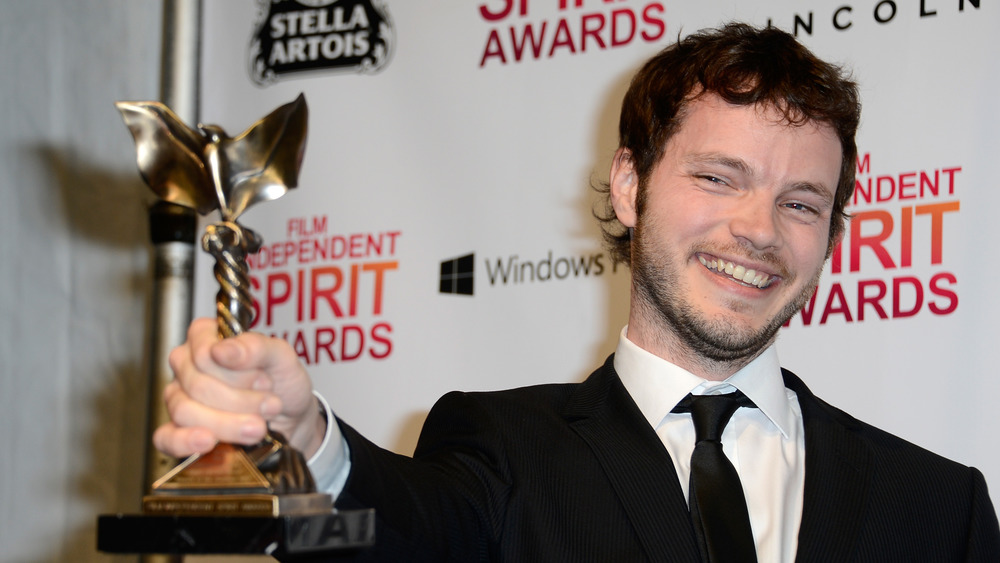 Frazer Harrison/Getty Images
While Anna Kendrick's boyfriend, Ben Richardson, is originally from the UK, he's had most of his success in America. Of course, he's best known for his acclaimed work on films like Beasts of the Southern Wild and The Fault in Our Stars, but none of his other films have fallen flat, either. In fact, you'll probably recognize almost all of them.
On his official site, Richardson detailed all of his work, and it's a lengthy list to process. The cinematographer has worked in films such as 1922, Cut Bank Wind River, Table 19, and Sand Castle, a Netflix original. He's also dabbled in commercial and TV work, though he's best known for feature films.
Richardson has worked with so many styles and genres of movies, and because of that he's got quite the fan-base — even Steven Spielberg appreciates his work. When a reporter for The Hollywood Reporter pointed out Spielberg's fascination with his techniques, Richardson was humbled. "That was kind of mind-blowing," he admitted.
Anna Kendrick's boyfriend almost worked as a special effects artist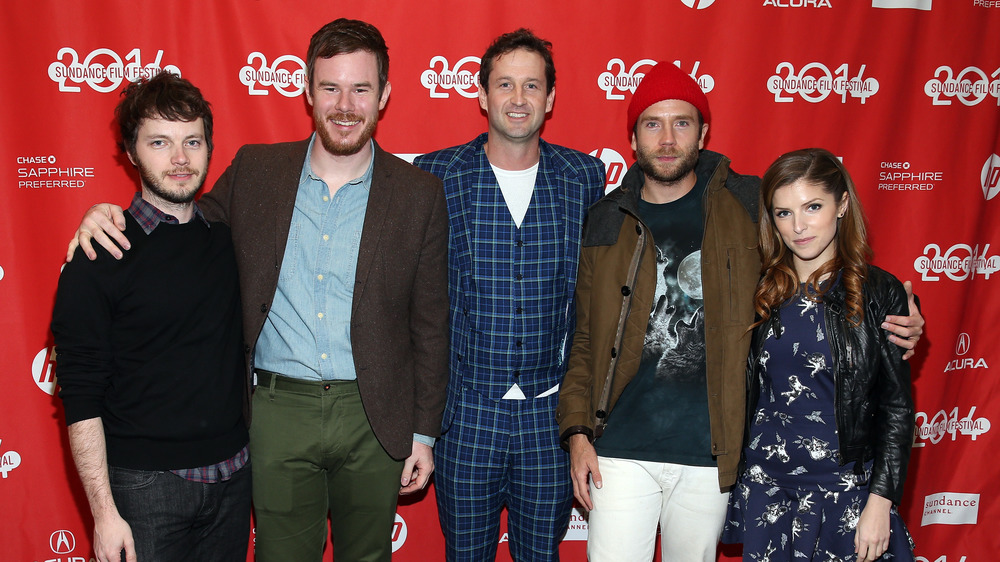 Imeh Akpanudosen/Getty Images
Interestingly enough, Anna Kendrick's boyfriend, Ben Richardson, almost found himself in an entirely different sector of the film industry. His big break came as cinematographer on Beasts of the Southern Wild, but he was originally enlisted to handle special effects for the flick. As he told BTL News in November 2012, when he saw a window open for a cinematographer on set, he quickly positioned himself to get it. It may not have been the role he was hired for, but Richardson quickly shot a test reel and handed it off to the bigwigs with his fingers crossed.
The ambition paid off. "I gave the tape to [the director] and happily it was very much in line with what he had in mind," he recalled. "I wanted to shoot the movie very organically but also with an edge, and I knew the way I wanted to control the lighting." It may have been a shot in the dark, but the reel set Richardson's career on a new path.
Anna Kendrick's boyfriend worked with his girlfriend on multiple occasions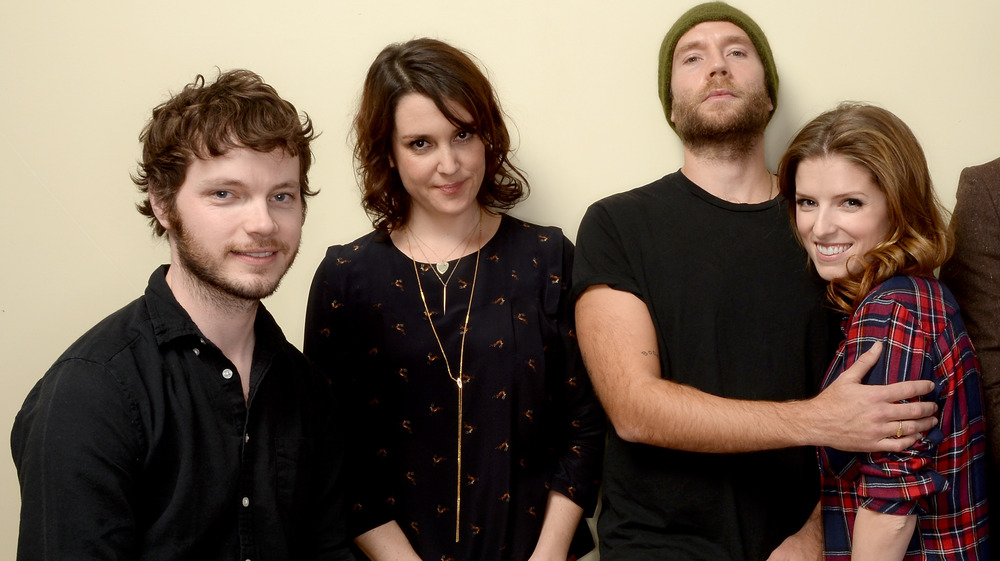 Larry Busacca/Getty Images
They say not to mix business with pleasure, but Anna Kendrick and her boyfriend have on numerous occasions, and it seems to have worked out so far. It's common knowledge that Kendrick and her beau met on the set of Drinking Buddies, but it's not the only film they've executed together.
Fast forward a few years, and Kendrick starred in the 2014 film Happy Christmas, according to IMDb, which her Ben Richardson not-so-coincidentally was the cinematographer for. In the flick, Kendrick played the part of Jenny, a young woman who spontaneously relocates to Chicago after a devastating breakup.
Three years later, the couple crossed paths professionally yet again. Kendrick appeared in the 2017 film Table 19, in which her boyfriend was hired as director of photography. The film's plot line followed Eloise McGarry, the protagonist, as she navigated an awkward wedding situation after getting stood up by her boyfriend. Of course, IRL, Kendrick is more than smitten with Richardson, and her romantic life is far from troubled.
Anna Kendrick's boyfriend's Instagram is largely dedicated to nature photography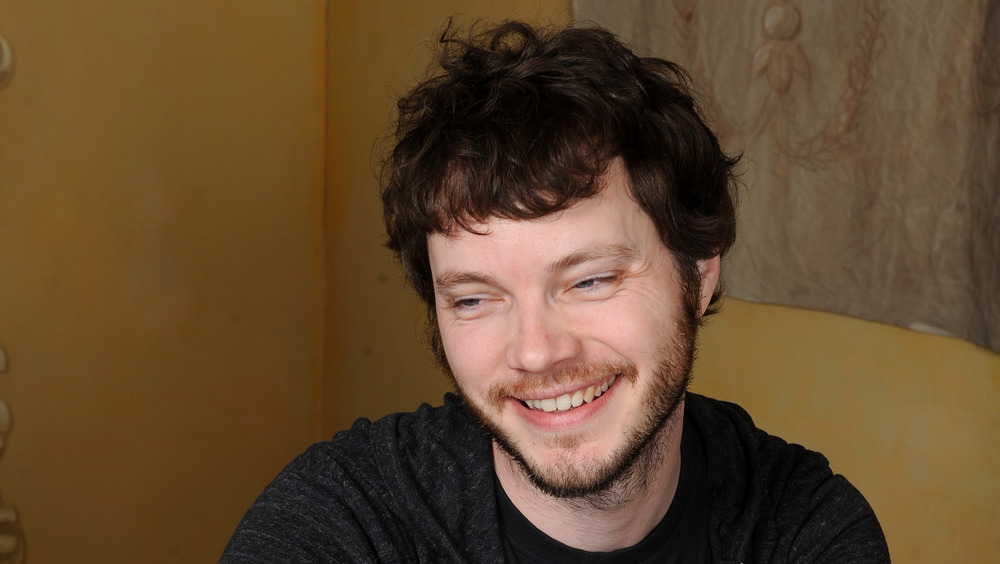 Fred Hayes/Getty Images
One look at Ben Richardson's Instagram page, and his creative eye is instantly detectable. The cinematographer is equally as passionate about still photography, and his photos are jaw-dropping to say the least. His social media page is an array of colorful, nature-inspired backdrops.
Much of Richardson's photography features animals, as he has a number of photos of horses on his Instagram page. In June 2018, he took a picturesque trip to Wyoming, and documented the rolling hills and horses that filled them. Richardson is also keen on posting mountain images, ocean waves, and snow-filled landscapes. 
Sadly for fans, there's no images of Kendrick on Richardson's page, but hey, he's trying to stick to a theme here. And while Richardson doesn't post often (seriously, he only posts a few times a year), when he does, he makes it count. And who knows, maybe one day Kendrick will make an appearance! 
Anna Kendrick and her boyfriend have a super secretive relationship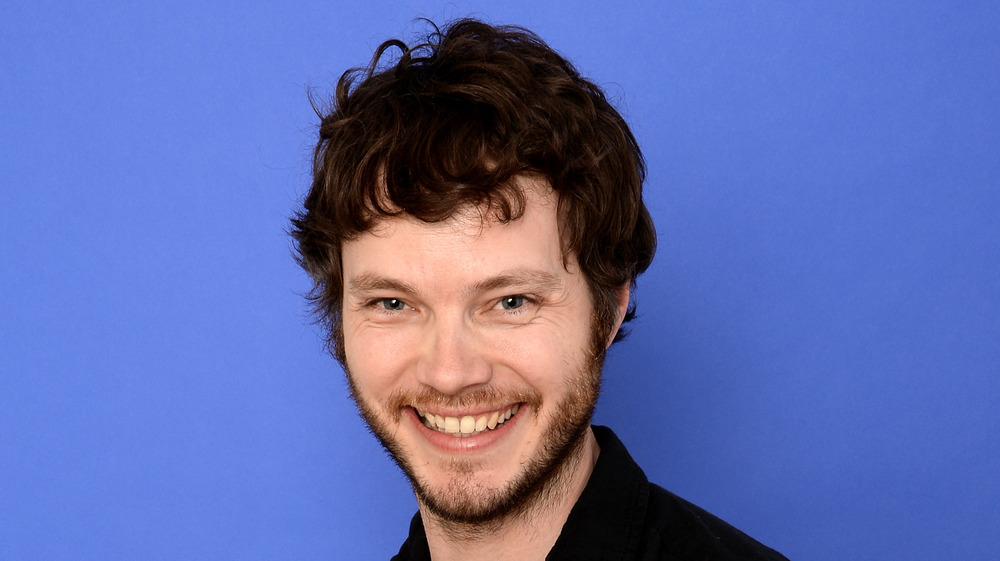 Larry Busacca/Getty Images
If there's anything to know about Anna Kendrick's relationship with her boyfriend, it's that the fine details are swept under the rug. While many stars plaster their lives all over social media, both Kendrick and Ben Richardson are quite the opposite, so little is known about their private lives. In fact, even fans may not have realized Kendrick is a taken lady.
On the red carpet, Kendrick is tight-lipped about her personal life, and at this point, reporters probably know better than to ask about her love life. Needless to say, this has been for the best, as Kendrick and her boyfriend manage to steer clear of tabloid drama (for the most part). The one hiccup they faced occurred when Life & Style shared a questionable report (via Gossip Cop) claiming Kendrick may be seeing Justin Timberlake, leaving his wife, Jessica Biel, jealous. According to the outlet's source, Biel didn't trust her hubby hanging out late with Kendrick, but the report was never verified.
Overall, it seems that Kendrick and Richardson have a healthy relationship that is going strong. Then again, if there was trouble in paradise, we'd never know.