What You Didn't Know About Luke Evans' Ex Rafael Olarra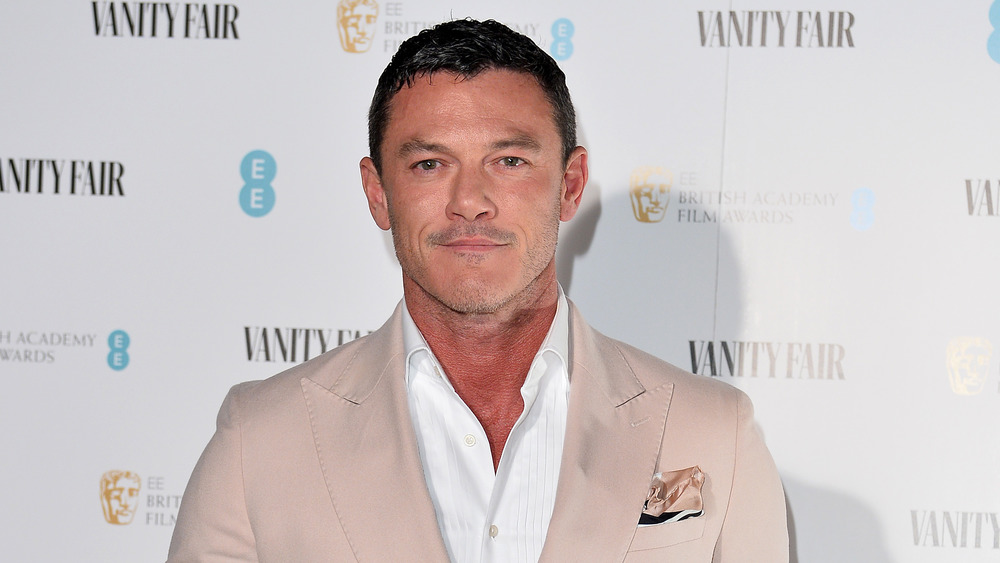 Jeff Spicer/Getty Images
We all fell in love with Luke Evans when he played Gaston in Disney's live action version of Beauty and the Beast. It seems Rafael Olarra did as well — as Evans began dating the art director in 2019, and they were clearly quite smitten with one another. But sadly, People reports the couple has broken up, with the actor seemingly taking the spit quite hard. "It is what it is," the Welsh star told the U.K. Times about the end of his relationship.
Page Six reports both Evans and Olarra have deleted photos of one another from their respective Instagram accounts. Ouch. Previously, Evans had shared a photo of the couple's trip to Hawaii along with the caption, "He loves my welsh humour....no, honestly!! he does!!"
But it seems something soured between the two since that 2019 share, as well as a post Olarra shared about his former beau, which read, "Missing this devilish smile."
Who is Rafael Olarra?
Luke Evans' ex is currently the art director at the Faena hotel in Miami Beach, Florida, according to Just Jared. But previously, the Argentine born Olarra played professional soccer (via Global Sports Archive). The 42-year-old's Instagram currently shows him enjoying activities like relaxing on the beach and horseback riding, as well as traveling and working out. In his bio, Olarra describes himself as an adventurous traveler and extreme sports lover.
In a 2019 interview with Mr. Porter, Olarra reveals he goes by the nickname Rafa, also claiming he loves his job, which affords him to live the way he wants. "I love to not have a monotonous life. I love doing a million different things at the same time," he told the outlet. He did not mention his relationship with Evans, indicating the two were mostly private about their personal lives. 
Likewise, Evans has not revealed much in this arena, only saying recently about fatherhood, "I thought about it many times and as I get older I'm thinking maybe I should get on and do it. I don't want to be an old dad ... but I would like to be a dad."